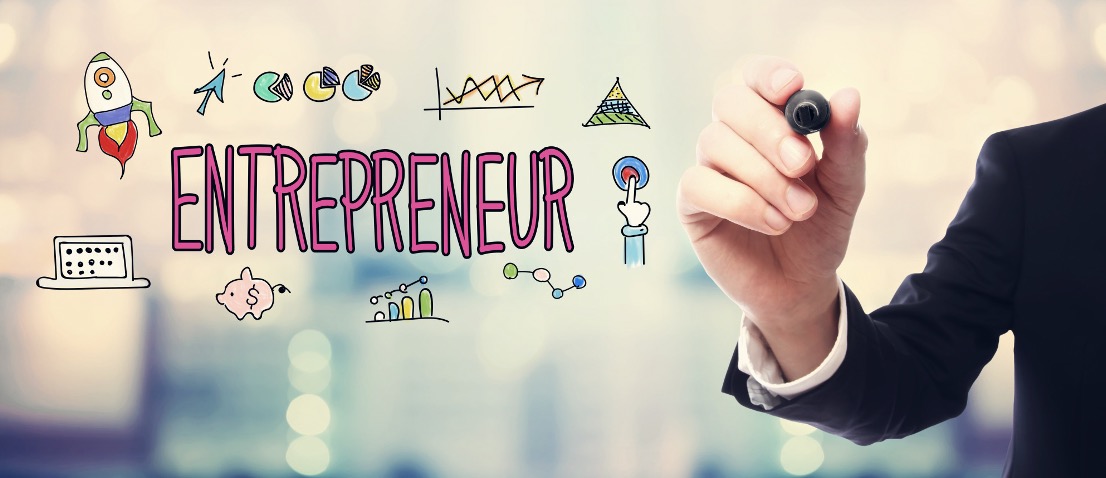 If you're interested in setting up a business in which you'll be selling products directly to customers, retail is for you. With so many great industries thriving and developing amazing profits over the past years, it would be crazy to not get involved in this market! Let's take a look at four profitable ideas and see which great retail business tips will help your venture succeed.
Despite a boom in eBooks in recent years, the demand for physical books remains high because avid readers love the opportunity to browse shelves, examine beautiful book covers and ask for recommendations from staff who are keen readers themselves. If you have a genuine passion for books, good knowledge of classic literature, and you can keep up to date with the latest big releases in the publishing world, a bookstore could be for you.
Independent bookstores that thrive in the current market are those which have a unique selling point that makes them stand out from the big chains. There are many things to do when starting a new company, and enticing your customers into your store should be number one priority. This could be achieved through things like a rare books section, unique or themed decor that entices customers, regular events such as book signings and reading and much more! It can also be helpful to offer a range of complementary products that will appeal to bookish customers, such as notebooks, stationery, art supplies, and literary-themed gifts.
With birthdays, anniversaries, weddings, engagements, retirements, baby showers, Christmas, and many more occasions that warrant the giving of gifts, the demand for giftware is unlikely to diminish. That's why gift shops can make fantastic retail businesses, particularly when they're located in high streets with plenty of footfall.
There are several different types of gift shops to consider. The first is traditional, in which a large range of products are bought from a wholesale business and stocked to cater to a wide variety of customers and occasions. The second is design-led, in which the focus is on the beauty of the products which are often at higher price points to appeal to customers in search of luxury gifts. Thirdly, you could also consider a gift shop that is themed to the local area which might stock a variety of products and artworks from local manufacturers or artists- which is a particularly successful concept for gift shops located in popular tourist towns or villages.
There are a variety of ways that you can ensure your gift shop stands out from the crowd. From unique and vibrant gift shop window display ideas that encourage customers into your store, to tailoring displays and decor to suit the time of year, such as Christmas, Easter, Mother's Day and more. Don't forget to consider the full gift-giving experience when looking for ways to add value to the customer experience. For example, you could stock a range of gift cards, wrapping paper and gift boxes. You might also consider working with a local florist or bakery to stock a small selection of fresh flowers and cakes.
Where children are concerned nothing beats the wonder of wandering around a toy shop to pick out a new game, doll, action figure or plushie. For adults, toy shops are a fantastic place to get inspiration when searching for the perfect gift for a child. If you're looking for a retail business that will allow you to connect with customers and have fun in the process, a toy shop is a brilliant choice.
The demand for toy shops tends to increase in December with Christmas just around the corner. To ensure the business remains profitable all year round you'll need to keep up with the latest toy shop trends and also come up with innovative ways to keep customers coming through the door no matter what season it is. Here are a few toy shop business tips to inspire you:
– Stock collectable product ranges to keep customers coming back

– Set up a play area with display products such as building blocks to get kids engaged

– Offer late-night openings or launch events for new releases that are set to be in high demand

– Create a unique display that serves as your shop's trademark, such as a model railway or a toy city
Keep in mind additional kids' products that might be appealing to customers as they browse, such as clothing, toiletries and stationery, and you are sure to create a toy store that can soar in success!
The cosmetics market has grown enormously over the last decade and it doesn't show signs of slowing down. A cosmetics store is the ideal retail business for anyone with excellent knowledge of makeup, skincare, and bath and body products because customers will expect staff to be able to give recommendations and advice.
Your cosmetics store could focus on a specific type of cosmetics, or it could offer a range of cosmetics that adhere to a particular theme or fulfil specific market demands. For example, you might opt for products made from all-natural, eco-friendly ingredients, or you might choose to stock high-end, luxury cosmetics to appeal to customers looking for the very best quality. You could make your business even more profitable by offering unique experiences, such as consultations and makeovers with cosmetics experts, classes or tutorial events with local makeup artists, or even 'mystery boxes' which promise a unique mix of products up to a specified value. Small homewares and gifts also often go down well in cosmetics stores, such as scented candles, reed diffusers, trinket boxes and makeup bags- so make sure to treat your customers for their purchases!
---
You may be interested in: New Trends in Body and Health Cosmetics Industry