Online gambling is growing at a rapid speed. The global health crisis that swept the world in the past two years only accelerated this sphere's stunning development. In 2020, it pulled in annual revenues of $66.7 billion. However, in 2021, the European online market alone saw an increase of 19%, while the global one is looking at a steady annual rise of 11.4% over the next six years.
Naturally, playing games of chance over the internet is one of this industry's chief drivers. According to the latest research, there are 3.24 billion gamers worldwide, with 1.48 billion players residing in Asia, the top video gaming market. The first online casino debuted in 2001, Intertops, but now, every such platform provides seamless mobile compatibility. Moreover, thanks to the advancements in HTML5 technology, most operators nowadays do not even seek to create dedicated smartphone software, as browser-play is almost identical to the experience provided by apps.
Below, an analysis follows regarding what will affect the already dramatic expansion of the gambling sphere in 2022 and how mobile gaming is playing its role in gambling via smartphones becoming a super popular pastime in all corners of our planet.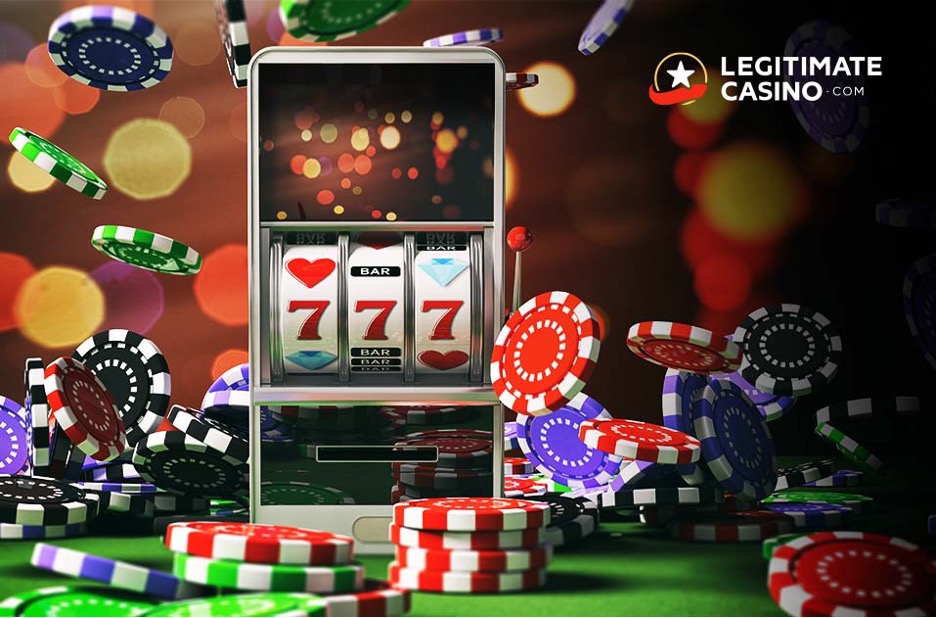 Key Global Mobile Gaming Market Competitors
The video mobile gaming market is a highly competitive landscape. A few of its most notable juggernauts include Activision Blizzard, Tencent Holdings Limited, Zynga, and many others. The last-mentioned entity primarily focuses on running social gaming services, and it generates over $2 billion in annual revenues via implementing this strategy while boasting total equity of $2.94 billion. Its most successful product, to date, is Zynga Poker, which also features slots and blackjack options.
On the gambling side, the most significant operators are Bet365, 888 Holding Plc, Flutter Stars Group, GVC Holdings, and Evolution Gaming Group AB. The latter is the world's top supplier of live casino online solutions. It also recently acquired one of the most quintessential game providers in the interactive gaming space, Swedish company NetEnt, which has had developer Red Tiger under its wing since late-2019. Evolution also purchased leading live table provider Ezugi in 2018. And, they added slot gameplay pioneer BigTime Gaming to their corporate portfolio in early-2021. They are continuously buying out rising stars in the interactive gaming area. They are also acquiring established entities, strengthening their hold on this industry. Currently, Evolution Gaming has a market value of almost $28 billion. That is a five-fold increase in two years.
The Increase of Cryptocurrency as a Payment Method of Choice
Digital coins first appeared in 2009, when Bitcoin showed up to the dance as a novel concept, invented by a person or group of people going by the pseudonymous of Satoshi Nakamoto. It took two years after the debut of Bitcoin for the first gambling sites accepting cryptocurrencies to appear. These were primarily dice platforms, one implementing provably fair game algorithms that allow gamblers to check the randomness of each outcome. In the past five years, crypto gambling has managed to make massive strides. In 2016, Britain's sole gaming regulator, the UKGC, announced that they recognize digital money as a fiat equivalent and that all UKGC-licensed sites are free to accept this method.
In 2021, Bitcoin's market cap got valued at $1.2 trillion. That is more than Visa, MasterCard, and PayPal combined. The entire crypto market saw an asset cap of $2.2 trillion.
In the last few years, crypto wagering has become a trendy thing. Before 2018, only a few sites existed which allowed crypto betting on modern slot games. Now, due to blockchain technology and digital assets going mainstream. One of the hottest fads in 2021 was the rise of non-fungible tokens, more popularly called NFTs. The past year also got marked by metaverses, virtual shared spaces entering the public lexicon. Some of these open world-like games, such as Decentraland, also house ERC-20 token-based casinos.
The Impact of the 5G Network
Even though Playtech debuted live dealer casinos in 2003, through a soft-launch of one of its Asia-targeted platforms, this gambling genre's evolution got plagued by multiple technology shortcomings like slow internet speeds and latency issues. Signals traveling at slow speeds made enjoying streaming croupier action something that only a few people on Earth could partake in without any hassles. That said, 4G networks brought us smooth mobile live table gameplay, and 5G made all problems related to this gambling category a thing of a bygone era. That is so because this technology allows for incredible transfer speeds, ones up to twenty times faster than those that 4G networks can produce. It also lowers the latency by a factor of four compared to 4G's best results.
Thus, today, mobile gamers/gamblers can play titles that offer stunning graphics with zero problems. Furthermore, smartphone hardware capabilities have advanced to a point where current chipsets provide excellent performance while draining less power than ever before. 5G also helps online casino gambling by facilitating internet transactions quicker and loading products faster, stopping them from crashing as often.
Increase in Game Spectatorship
Esports, or video game competitions, have been around since the 1970s. Nevertheless, they rose to prominence in the late 2000s. In the 2010s, live streaming via Twitch caused a massive surge in popularity of these contents, and now, they are a global industry, for which analysts predict will pull in $1.6 billion in annual revenues in the next two years.
Estimates also say that in 2022, there will be almost 30 million regular monthly eSports viewers in the US alone. That is an 11.5% increase from the 2021 figure. Many parties credit this jump on celebrities like Drake, DJ Marchello, and Michael Jordan starting to invest in this arena. The breakneck rise of the first-person shooter Fortnite has also done its part to glue eyeballs to screens.
Going by projections from the Consumer Technology Association, the worldwide Esports viewership should hit 519 million by 2024. It is also interesting that millions of people love watching others gamble online. There are multiple Twitch and YouTube channels devoted to this activity. Some of which have amassed hundreds of thousands of subscribers.
Conclusion
It appears that there is no stopping the video gaming and online gambling sectors for the time being. Gamers and gamblers are switching over to playing on their phones in hordes. That should not come as a surprise to anyone. In 2020, mobile devices drove around 61% of all US-based internet traffic, and this percentage will likely only swell in the coming years. Hence, mobile gaming/gambling is not the future but the present.