Prom night is a rite of passage for many high school students across the globe. It's an opportunity to celebrate the end of one chapter and the beginning of another. As you prepare for this special evening, one question that's likely on your mind is, "What am I going to wear?" That's where prom dresses come into play – they can make or break your night. In this guide, we'll walk you through everything you need to know about finding the perfect prom dress that will leave everyone in awe.
1. Start with Research
Before you embark on your journey to find the ideal prom dress, take some time to do some research. Browse through fashion magazines, websites, and social media platforms like Instagram and Pinterest for inspiration. Look out for different styles, colors, and trends that catch your eye. This will help you narrow down your options and get a clearer idea of what type of dress you're after.
2. Determine Your Budget
Next up is setting a budget for your prom dress. While there are beautiful options at various price points, it's essential to have a clear idea of how much you're willing to spend. By knowing your budget in advance, you won't waste time looking at dresses that are outside of your desired price range.
3. Know Your Body Type
Understanding your body type is crucial when it comes to choosing a flattering prom dress that highlights all the right curves while minimizing any areas of concern. Whether you have an hourglass figure, pear-shaped body, apple shape, or athletic build – there's a perfect dress awaiting!
4. Explore Different Styles
There are countless styles when it comes to prom dresses – A-line, mermaid/trumpet, ball gown, sheath/column; just to name a few! Each style offers something unique and caters differently to various body types and personal preferences. Experiment with different styles during your search to see what suits you best. Trying on various styles will ensure you find the dress that makes you feel confident and beautiful.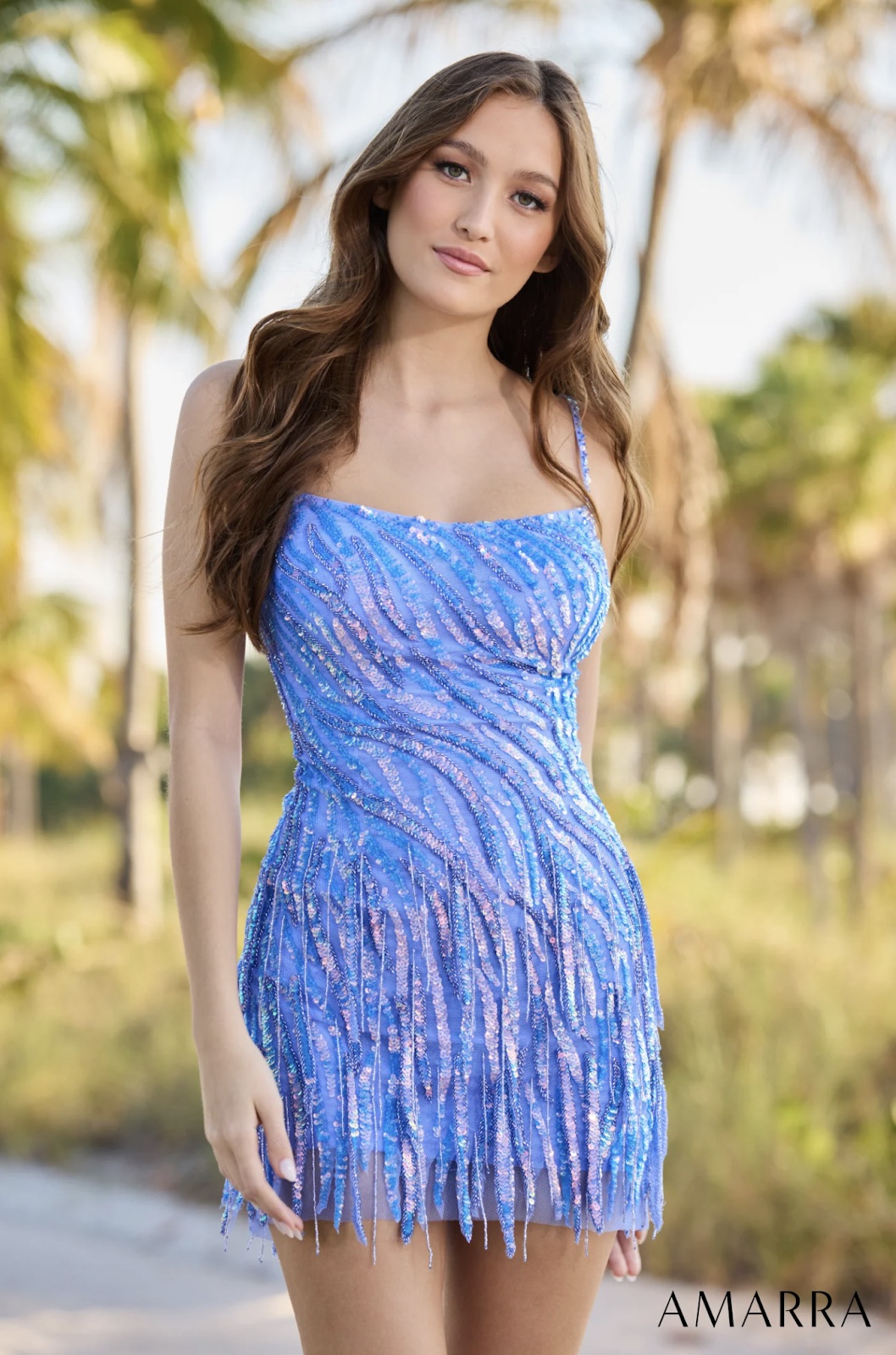 5. Choose a Color
The color of your dress plays a significant role in conveying your personality and creating a lasting impression. Consider the theme of your prom and explore colors that complement your skin tone and hair color. Popular choices include classic black, vibrant red, elegant navy, glamorous gold, or even soft pastels. Don't be afraid to step outside the box!
6. Fabrics and Embellishments
It's essential to pay attention to the fabric of your prom dress and whether it complements the style you have chosen. Depending on personal preference, you may opt for flowing chiffon, luxurious satin, delicate lace, or even bold sequins or beading embellishments. The right choice can elevate your look from simple to stunning.
7. Don't Forget About Comfort
While appearance is vital on prom night, remember not to sacrifice comfort for fashion. Look for dresses that allow you to move comfortably while dancing and socializing throughout the night. Avoid excessively tight or restrictive designs that might hinder your enjoyment of this special event.
8. Shop Early, But Stay Flexible
Shopping early gives you a wider range of options before popular styles are sold out closer to prom season. However, it's crucial to maintain flexibility in terms of design and size if you choose to shop months in advance of the big night. Keep in mind that alterations might be necessary for a perfect fit closer to the date.
9. Consider Shopping Online
Online shopping offers convenience and endless options when searching for prom dresses – often at more affordable prices compared to physical stores. Make sure to read reviews, check sizes carefully, and verify return policies before making any purchases online.
10 . Add Your Personal Touch
Make this dress truly yours by adding personal touches like altering straps or neckline details or accessorizing with statement jewelry, a fashionable belt, or a beautiful clutch. Adding your unique style can transform the dress and make it stand out among the crowd.
Finding the perfect prom dress requires time, effort, and patience, but it's undoubtedly worth it when you step into that ballroom feeling like a princess. Follow these tips to narrow down your options and discover the dress that will make you shine on this memorable night. Whether you choose a classic silhouette or opt for something bold and unconventional – as long as you feel confident and comfortable, your prom dress is bound to be a show-stopper!
---
Interesting Related Article: "How to Dress for Your First Date?"