If the pandemic forced you to get in touch with your creative side and you ended up designing some awesome products that might sell out if promoted the right way, then it's time you open an Instagram account to promote your business. While most small businesses are already flourishing on this photo-sharing platform, there's no end to the number of opportunities it can provide to you!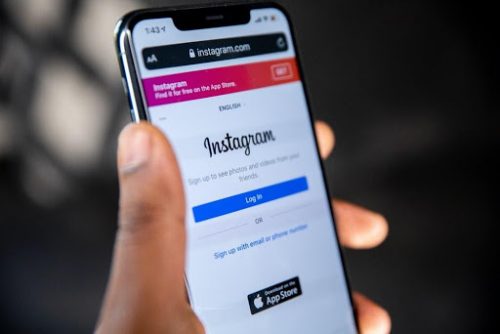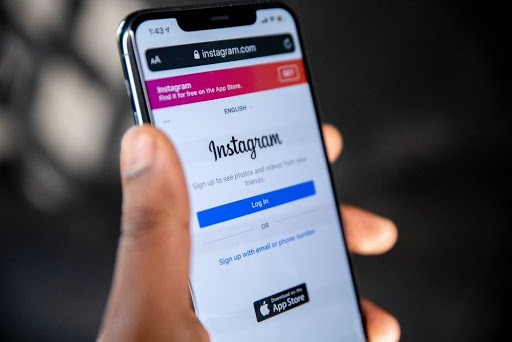 So if you want to analyze and tap into the potential of Instagram to promote your business, then here's a list of metrics that will help you know about the growth opportunities this platform offers to small businesses so you can plan your social media journey accordingly and make the most of it! Customcornholeboards.com has used these techniques and has ben able to have great success.
●     Most of the users are outside the US
Even though more than a billion people use Instagram every month, around 140 million are from the USA (which makes up for just 12 percent of the total users)! The remaining 88 percent of users are from the rest of the world. Apart from the USA, the other top 5 countries that account for most Instagram users are India with 120 million users, Brazil with 95 million users, Indonesia with 78 million users, Russia with 54 million users, and Turkey with 44 million users. Countries like Brunei, Iceland, Kuwait, and Turkey aren't as populated as others in this list but these countries account for the highest reach percentage with 71 percent, 67 percent, 66 percent, and 66 percent respectively. This piece of information proves to be very important as it helps you understand where your audience comes from and helps you in coming up with a better marketing strategy that can help your business grow and reach new heights.
●     Average time spent
In 2019 users were spending just 27 minutes per day on Instagram but the Covid-19 pandemic forced everyone inside their homes and the average time spent on Instagram went up to 30 minutes per day in 2020 which further went up to 34 minutes a day in 2021. 7 minutes a day might not sound like a lot, consider that it's a jump of around 27 percent. This stat is very useful for small businesses who want to invest in social media campaigns or influencer marketing to promote their products. This is because the more time people spend staring at their Instagram feeds, the more likely it is for them to stumble upon your ads resulting in more engagement on Instagram , followers as well as customers. But remember to gear up your ad campaign with a variety of ads otherwise it might get repetitive resulting in annoying the user.
●     A significant number use the explore tab
The explore tab is the place where Instagram users get introduced to new content and accounts that they can follow. Instagram optimizes the explore tab according to a user's taste ensuring interesting content whenever someone refreshes his/her explore tab. That's the reason why more than 50 percent (more than 500 million people) of Instagram users use the explore tab to get acquainted with new creators, influencers, and brands. More than 200 million Instagram users use this feature on a daily basis. Getting your content featured on Explore is a great way for small businesses to expose their brand to new people and increase their Instagram followers, likes, comments, shares, and saves exponentially. You can do so by using trending hashtags, geotagging your posts, and posting when your audience is the most active.
●     Instagram for products and services
During those 34 minutes on the platform, a large number of people are checking out business profiles. If you are looking for a number then the number of users is around 200 million. Also, around 81 percent of Instagram users use this photo-sharing platform to research products and services and around 67 percent of the users say that Instagram helps in interacting with several brands and businesses before they make up their mind to make a purchase or in case they have any grievances or queries. You will be glad to know that approximately 130 million users tap on Instagram shopping posts every month. This relatively new feature makes shopping for products as well as selling products much more immersive and easier for both parties. Instagram shopping has helped a lot of small and mid-sized businesses grow into industry leaders and if you aren't using this feature then you are missing out on a lot of untapped revenue for your business.
●     Famous product categories on Instagram
If you believe that this social networking website thrives only on aesthetic clicks then you will be glad to know that more than 90 percent of the total user base uses the platform to follow and get updates on niches or fields they are most interested in. The most popular areas of interest are fashion with 25 percent of all sponsored posts, food and drinks with 12 percent of the sponsored posts, entertainment with 11 percent, and baby products with 10 percent. On the other end of the spectrum, you can find sectors like automobiles, decor, and crafts with approximately 2 percent of the sponsored posts centered around each. If you are a small business looking to promote your brand then you can use these stats to enhance your marketing strategy and get your product to large masses around the globe easily and quickly.
Instagram is a fast-growing and ever-evolving social media platform that has evolved from a simple photo-sharing networking website to a platform with huge digital marketing potential. That's why you need to make the most of it by upgrading your digital marketing strategies according to the platform's pace. Hopefully, the above-mentioned Instagram statistics might help you grow your business and significantly increase your brand's reach. If you think we missed a few stats that might help a fellow business owner then feel free to comment below.
---
Interesting Related Article: "How to grow your Instagram profile in 2021"