There is no secret that numerous academic papers are integral parts of the curriculum. It doesn't matter if you are a high-school pupil or a university student. One thing no one can avoid is dealing with tons of essays, research papers, and all sorts of similar assignments.
Needless to say that academic writing can be rather challenging. Most students find written assignments the hardest type of homework. This is due to the fact that such tasks take too much time and require possessing certain skills, which not everyone has.
However, in terms of academic writing, there is one more challenge that can be even harder for you – proofreading and editing. These processes are vital for success. But, it is never a piece of cake to polish your papers. 
If you have always struggled with proofreading, you've come to the right place because, in this article, we will tell you how to make it simple!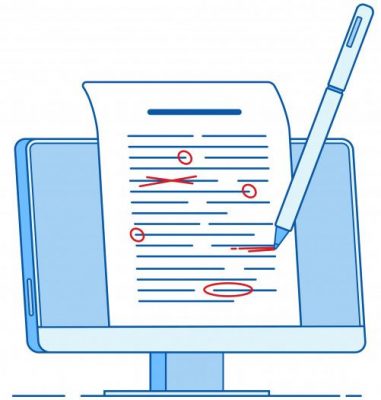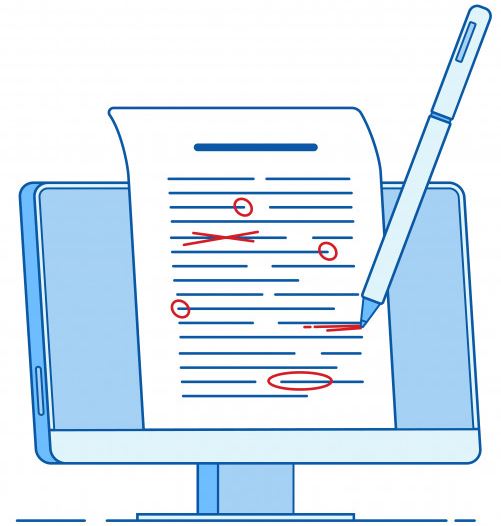 Effortless Proofreading: Top 6 Tools to Opt For
There can be many different reasons why you find proofreading hard. Maybe you get so tired after writing a paper that you have no energy left for correcting it. Or maybe, you don't have an eye for detail and barely manage to notice mistakes. In any case, we've got a solution for you!
Today, thanks to the Internet and technology, students have plenty of great tools at their disposal. In the list below, we have collected some of the most effective proofreading tools that each of you should have at hand.
EssayWriterService
The number one tool on our list is EssayWriterService. This is a platform created for students to help them handle their assignments with minimum time and effort. 
At this website, students can hire professional writers to create their papers for them. But, at the same time, it is also a paper editing service, where you can find research paper editors and proofreaders.
With EssayWriterService, you save your time and boost grades. Be sure to give it a try!
Grammarly
The next tool on our list is Grammarly. We bet that you have numerously heard about it. Today, this app is one of the most widely used by students and professionals. And there are quite a few reasons for that.
First of all, it is free! Such a version allows you to scan texts for critical mistakes such as spelling, grammar, and punctuation. Also, there is a paid version. When you buy a subscription, you can take your texts even further by polishing the style. And there is also a plagiarism checker.
The best part about Grammarly is that it is super convenient. There is a web version of this tool, as well as a handy desktop and mobile apps, and add-ons for browser and MS Word. Thus, you can use it not only for homework but for error-less messaging as well.
PaperRater
The next handy tool is PaperRater. It is a free online proofreader powered by Artificial Intelligence. One of the biggest benefits of PaperRater is that it features a smart contextual spell checker. This basically means that it can analyze the content of your text and make suggestions on the right words that fit into the context.
Apart from that, it helps to:
Check grammar and spelling;

Detect duplicate content;

Find handy suggestions on how to improve your writing.
Finally, on the website, there is also a vocabulary builder to help expand your vocabulary and an engaging blog. There, students can find plenty of practical tips and hacks that make academic writing much simpler.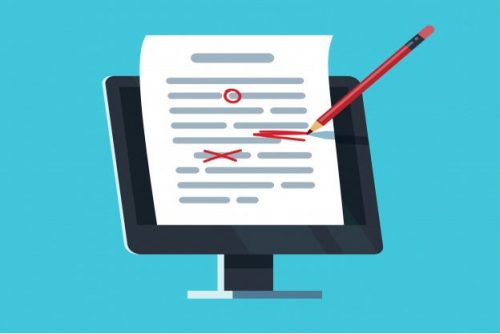 Google Docs
Google Docs is great in so many ways. First of all, it is free. It won't cost you a penny to start using it. Also, it is very intuitive and convenient. With this tool, students can create papers on the go and synchronize their files across multiple devices. Also, it allows the sharing of files with anyone.
What is even more important, is that Google Docs has some neat features for effective proofreading and editing. Google Docs itself makes suggestions on some errors. But, there are also tons of great add-ons, such as Grade Proof, Language Tool, and others that can help you as well.
Ginger Software
Ginger Software is yet another helper when it comes to quality writing and proofreading. It is a free tool you can use to boost your skills and create flawless content. 
What makes it so good is a wide range of features. Ginger isn't just another checker. There is much more to it than may seem. In particular, here are the key features you can enjoy:
Text reader

Dictionary

Translator

Sophisticated grammar checker

Spell checker

Sentence rephraser

Personal trainer
This tool seems to have everything you need. So, at least, check it out!
Typely
Finally, the last tool on our list, but not the least effective checker is Typely. This is an accurate proofreading and editing software created specifically for checking essays and other academic papers. It is free of charge and convenient.
Besides, it has a handy stats section that analyzes the key metrics of your text, such as:
The number of characters;

The number of words;

Reading time;

Overall quality score;

Grade level of your phrases;

Ease of reading;

Word choice;

The tone of voice.
All these features make Typely a wise choice for students and professionals, who strive to create flawless content.
The Bottom Line
If you are looking to boost your grades, being able to write flawless papers is a must. Academic works that are compelling, clear, engaging and free of errors deserve the highest scores. Yet, making them can feel really hard. At least, unless you have the right tools that can help you!
The proofreading tools from this article have to be in every student's arsenal. Not only do they make proofreading simple, but these tools also help students take their writing skills to the next level and impress every professor. Use them to your benefit and reach academic excellence with ease!
---
Interesting Related Article: " The 5 Best Online Learning Platforms for Students in 2019"