Eyelash extensions are popular approaches that will make your eyelashes appear fuller and longer. You can do this at home or have a professional do it for you instead. When it is done by a licensed professional, eyelash extensions will look beautiful.
Doing it by yourself can be tricky and unsafe, so it is better to consult a professional to learn more about eyelash extensions. You can check out the classic eyelash extensions in Sydney. Eyelash extensions can really make your eyes pop and look beautiful.
Lash extensions look more natural than false lashes
What are eyelash extensions?
In simple words, eyelash extensions are fibers that will be glued to your natural eyelashes, and that will make them seem longer. They are made out of semi-permanent fibers that are darker, thicker, and longer than your natural eyelashes. The goal of lash extensions is to give you the appearance of always wearing mascara. 
False lashes could also give you these results, but there are some key differences between the two. First of all, false eyelashes need to be applied every day, while the eyelash extensions will last for a longer time. Not to mention that lash extensions also look a lot more natural than fake eyelashes. 
There are different types of lash extensions depending on your preference, budget, and studio that you visit. These lashes can be made out of different materials, such as silk, synthetic, and mink. The fibers can be in different length, level, and tilts, which all comes down to personal preference. 
Should you get lash extensions or not? This is probably what you are asking yourself. Now every procedure, no matter how small, will have its pros and cons. Below you can learn more about the pros and cons of eyelash extensions. 
Pros of lash extensions:
The appearance

– when lash extensions are done by a professional, they should look beautiful. While fake eyelashes offer strips of lashes that often look fake, lash extensions will look like your natural lashes. 

Everyone can get them

– this procedure is very simple, and it works even on weak lashes. You just have to make an appointment, make sure that your lashes are clean and you are not wearing any makeup, and you are good to go!

Say goodbye to mascara

– with lash extensions you do not have to worry about wearing mascara anymore. There is no more smudging, running or stressing over your eyelashes, and makeup. Eyelash extensions will basically offer semi-permanent mascara without all the cons of wearing mascara.

Customize them

– while many people prefer to get lash extensions that look natural, you can go as dramatic as you want to. Lash extensions can be customized to suit your personal preference, simply talk to your technician.

They last a long time

– the lash extensions are not permanent, but they do last a long time. You can have them done, follow your technicians advice on how to care for them, and they will last a long time. You can get regular fills to keep your lashes looking beautiful.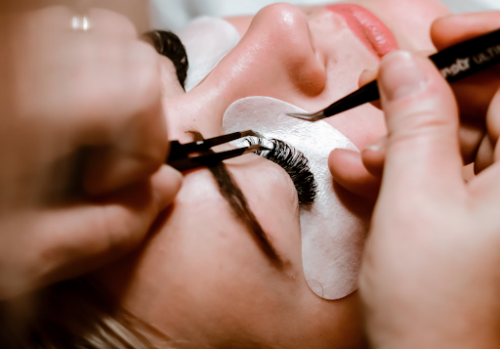 Lash extensions can make a huge difference in your appearance 
Cons of lash extensions:
Infection and irritation risk

– if lash extensions are done properly, you do not have to worry about this. However, if sanitation and application is done improperly, there is a risk of infection and irritation to occur. This is why you should visit a trained professional or consider checking out the

eyelash extensions in Chatswood

if you are interested. 

They can be pricey

– the overall price of the lash extensions is not fixed. There are many things that go into consideration, as well as the studio that will offer this service. However, usually the lash extensions can range anywhere between $100 to $500, while the refills are often half the price. 

Maintenance is required

– if you do not go back for maintenance, then the lashes will not last long. Eyelash extensions can be pricey, because preserving them is important. This means that you will have to maintain your eyelashes, and that can be a hassle for many of us.
Although eyelash extensions wrapped in paper bags are relatively safe if they are done by a professional, there are some people who should not get lash extensions without consulting a doctor. If you have trichotillomania, eyelid dermatitis, blepharitis, or alopecia areata, you should probably not get lash extensions. 
Final word
If you are interested in lash extensions, you should find a reputable studio where you can have them done. Having the lashes done by a professional will offer better long-lasting results, and is a lot safer. However, keep in mind that lashes will require maintenance if you want them to always look good!
---
Interesting Related Article: "Ombre lashes: the colored lash extensions you're going to want to try"