The worldwide market for muscle stimulators was predicted to be 695 million USD in 2021. It is anticipated to approach around 941 million USD by 2030, upsurging at a compound annual growth rate of 3.42% throughout forecasting from 2022 to 2030.
According to these facts, a growing number of individuals working in beauty clinics are utilizing muscle stimulation machines and will continue to do so in the coming years. Among a number of advantages that the electrical muscle stimulation machine offers, helping patients to lose weight is the most acclaimed function of electrical muscle stimulation machines. Therefore, this article will help you comprehend the pros and cons of using an electrical muscle stimulation machine to lose weight so that you can make a wise buying decision.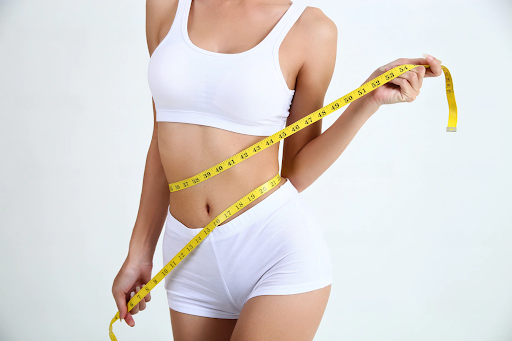 Pros of Electrical Muscle Stimulation Machine to Lose Weight
Over the last several years, electrical muscle stimulation machines have gained popularity as a method of losing weight and strengthening muscles. More and more people are opting to use this method to get back in shape more quickly. The following are some main benefits provided by electrical muscle stimulation machines.
Lose weight in an effortless way

: Electrical muscle stimulation machines help patients get rid of unwanted fat and reduce their weight effortlessly and quickly. Simply applying pads on the treated areas, the machine then sends electrical impulses to act on the target areas to help build muscles, improve blood circulation and stimulate lymphatic drainage. It is really a reasonable option for people who are sedentary, who cannot exercise, and who need a quick fix. 

Lose weight more healthily

: The electrical muscle stimulation machine aims to help patients get leaner while improving their overall health. Compared with dieting, the electrical muscle stimulation machine helps patients build muscle and increases muscle mass in a healthier way. In addition, when a nutritious and balanced diet is combined with the use of the

machine for muscle stimulation

, weight loss and body shaping will be more efficient.

Lose weight by exercising many parts of muscles

: The electrical muscle stimulation machine can be used to strengthen muscles and reduce stubborn fats in many areas, including thighs, abdomen, arms, and hips. It helps obtain desirable results in a short time. A session of 45 minutes can help burn up to 1000 calories.
The machine is flexible and efficient

: The device is lightweight and compact in dimensions, saving space and easy to move and store. 12-channel designs allow to treat of multiple parts at the same time. And it is preprogrammed with many treatment modes, providing a fast therapy option for therapists to increase efficiency. 
Cons of Electrical Muscle Stimulation Machine to Lose Weight
Although using an electrical muscle stimulation machine is beneficial to body slimming, there are some possible drawbacks, which include:
Incorrect usage of the electrical muscle stimulation machine might have negative repercussions. For instance, it has the potential for skin allergies because it has electrical pads. Moreover, there is a risk of muscular atrophy and degeneration. However, these scenarios can be prevented when users are armed with expert knowledge. 

This device is not suitable for people who have severe diseases such as heart disease, may run the risk of experiencing adverse effects from using the device. Therefore, patients should strictly follow the guideline of experts to avoid adverse effects. 
The Best Machine to Lose Weight: LGT-2320BE
After going through the benefits and potential drawbacks of using an electrical muscle stimulation machine for body shimmy, it's time to find out which device on the market is considered to be the most effective. Here comes a popular EMS machine for weight loss, LGT-2320BE from GZ Longest, that people have praised for the past few months. And the following are some merits provided by this top-tier electrical muscle stimulation machine:
Decrease body fat mass and reduce cellulite.

Remove stretch marks.

Contour the body.

Strengthen muscles while lifting the breast.

Increase the flow of blood.

Encourage lymphatic drainage in the body.

Help patients' bodies get rid of toxins faster.

Minimize puffiness and water retention.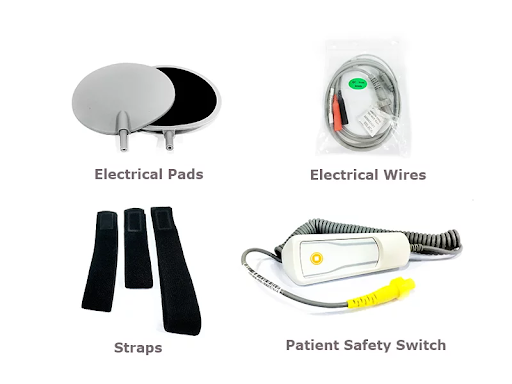 Completing the Treatment with LGT-2320BE, Involves the Following Steps:
Wipe the treated areas with 75% medical alcohol.

Wrap the straps around treated areas, and note that do not wrap too tightly and leave around 2 fingers spaces.

Apply gels evenly on the pads.

Fixate the pads between the treated areas and the straps.

Turn on the machine and choose one suitable treatment mode. And LGT-2320BE has 9 treatment modes, including standard, toning, fast slim, lymph drainage, relaxation, abdomen, facial, bust, thighs, and hips. 

Select channel group.

Set treatment time.

Adjust intensity and start the treatment.
LGT-2320BE uses low-frequency currents to target muscle fibers deeper in the muscle tissue, which is hard to achieve through exercise. In this way, it is a useful tool to lose weight, shape the body, improve muscle strength, and effortlessly maximize muscle building. Therefore, for any inquiries about LGT-2320BE, the best machine to lose weight, please contact Longest's professional sales team. 
---
You may be interested in: CBD Oil for Muscle Pain: Effects, Benefits, and Uses