If your business is like so many others right now, you might be considering different sources of financing. The coronavirus pandemic has been devastating in so many ways, and businesses are continuing to feel the effects.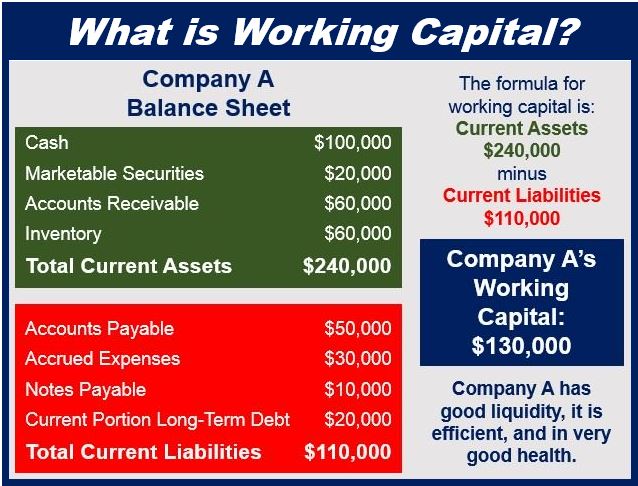 One source of funding you might be weighting is a working capital loan, so how does this option stack up?
What are the pros and cons to be aware of?
What Is a Working Capital Loan?
First, what is a working capital loan? Simply put, it's a loan that is used to fund your everyday operations in your business. You might use one of these loans to cover your rent, debt payments, or your payroll.
Some businesses that are seasonal may use them during their off-season as well.
Working capital loans can be used for immediate expenses, but they aren't well-suited to longer-term funds, such as for an expansion of your business.
A similar lending product is the cash flow loan, but they're based entirely on your cash flow projections, both past, and future. You may also have to put up collateral for a cash flow loan.
Working capital loans are usually issued by alternative lenders through online platforms, and they tend to offer competitive terms and a simple qualification process. Traditional banks, on the other hand, have more rigorous approval standards.
The Pros of Working Capital Loans
The following are some of the upsides of working capital loans:
If you're facing a cash flow issue, a working capital loan can help you get through it. Again, with the effects of the coronavirus pandemic, this may be something a lot of businesses are grappling with right now. Additionally, if you're in a period of rapid growth, you may need help with cash flow so that you can invest in your business even when you're waiting on payments.
If you're the owner of a business and you get a working capital loan, it can help you maintain control and ownership of your company, as opposed to having to turn to an equity investor. This means with working capital loans, you can run your business in a way that's in-line with your vision.
Often with a working capital loan, no collateral is required. You will need to have good credit history personally and for your business in most cases. Otherwise, if you go with a loan that requires collateral you may have to put up your equipment, your property, or even your home.
A working capital loan is a short-term financial product meaning that you use it, and you pay it back fairly quickly when you're able. Then, you don't have to think about taking on debt for years to come.
A big pro of a working capital loan is also that you can spend the money how you want with few restrictions if any at all.
What Are the Cons of Working Capital Loans?
As with any type of loan or financial product, there are downsides to working capital loans to consider. These aren't necessarily inherently bad for the loans themselves, but they just indicate another lending option may be better for you.
The biggest con of a working capital loan is that they often have high interest rates if you get an unsecured loan. You need to do the math on any loan you're offered to make sure you're going to be able to repay it, and that you're not going to be paying too much in interest.
Also, while working capital loans' short-term nature is a pro, it can also be a con.
These loans are meant specifically to cover short downturns in your business or short periods of time where you need a cash infusion. As such, you will likely have to pay a working capital loan back quickly as well.
If you need a higher funding amount and a longer repayment period, consider something outside of a working capital loan.
Your credit history will be impacted by taking out a working capital loan. You'll need to think about any big purchases you'll need to make in the near-term and how having a working capital loan could affect your ability to do that. The more you borrow, the more it's going to affect your credit history. If you don't need to make a big purchase anytime soon, this may not be much of a consideration for you.
Overall though, given the pros and cons and the nature of these loans, there is a time when almost every business will need to use one.
---
Interesting related article: "What is Business Finance?"