Keeping your company's files and information organized and stored in one place is a necessity in today's world. Having every device your company uses on a single network allows you to stay organized and keep business running smoothly. A company network is a compilation of every device a company uses to conduct business – computer, phone, vehicle, etc.
However, having all of this information stored in one place means that someone who is able to hack into your company network will have access to everything. This is why you need a dedicated security system to prevent external attacks. There are plenty of systems available that allow you to properly secure your network and prevent these attacks. By employing one, you're providing the proper wall of security you need. 
But what about internal attacks? Most security systems that a business can employ will not protect your network from an attack conducted by someone who already has access. This is where you'll need to employ an employee computer monitoring software. There are plenty of companies who develop state-of-the-art software to help protect your company and any information that you might want to keep safe.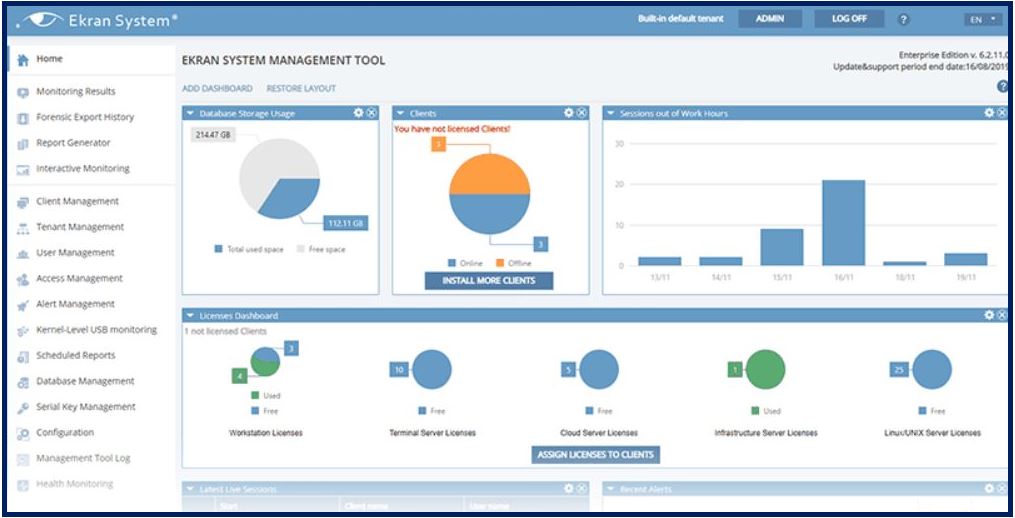 Why monitor the internal access
Typically, an internal network attack will be conducted by someone who has access to the network. This might be an employee or an administrator. If they have access to some restricted sections of the network, they will be able to release more information to the public. This is where most major data leaks come from – an employee of the company goes into the network and releases private information to the public.
By monitoring your employee's devices, you're able to see who is doing what and what files are being accessed. If a file location is being accessed by a device that shouldn't be there, you will be able to see and prevent this person from leaking any sensitive information. Monitoring network devices is a form of security that goes a long way to preventing data breaches. 
Employee monitoring systems
Most monitoring systems include similar basic features. When you're shopping for the best system to use for your business, it will be smart to ensure that what you're looking for includes the following features. 
Screen recording

– Having the ability to select a specific device and record the activity being conducted on this device will offer you more detailed access to employee activities. You'll be able to see what's being done on company time as well as what files are being accessed. Most information received will be in the form of data and numbers – screen recordings allow you to see the data. 

Real-time feedback

– Data leaks can happen in a matter of seconds which means you won't have very much time to prevent them. That's why having software that provides you with instant updates and information is necessary. Learn what's happening on your network the second it happens before it's too late.
Filtered information – Some systems provide information about every single click of the mouse from every single device. Most of this is unnecessary and useless information. Having software that filters out useless information will save you time and money when keeping your network safe.
__________________________________________________________
Interesting related article: "What is Cyber Security?"