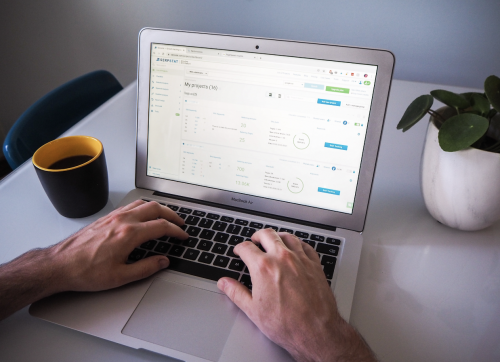 Broadly defined SEO is a collection of strategies that allows your domain, website, blog, or e-commerce site to rank high at the SERPs from all the leading engines, including Google, Bing, and others. However, it is vital to remember that SEO is not easy, and the competition is sky-high. It means SEO doesn't work like magic, and securing higher ranks doesn't come easy. So SEO techniques are vital and require specialist handling.
According to professional SEO marketing agency and Google engineers, over 200 ranking signals can affect page value and rankings. The better you can strategize for the ranking signals, the better it is for your business, as this will rank higher than the competitors. However, SEO becomes challenging since Google keeps making algorithm updates and changes. So, it is best for the experts who know what SEO strategies entail to handle it.
SEO strategies
According to experts, even if you are a local business without any online service, you should still optimize SEO to boost your sales figures. It is vital to remember that most customers rely on local searches for availing of products and services. Therefore, you need to make the most of this search strategy by investing in search engine optimization.
Here are some of the top tactics used by SEO firms to boost your traffic figures and sales numbers.
Competitor analysis
The best SEO strategies allow you to perform extensive competitive analysis and research. The first step is to identify your competitors based on industry, keywords, and location. You can search by any other parameter you deem necessary for your concern. The next part is the analysis that will help you retrace the exact steps your competition is gaining on you.
Here are some of the critical aspects of competitor analysis.
Keyword analysis
The most crucial step is to analyze the keyword usage of the competitor. You can use keyword suggestion tools like KeySearch, Moz, and Keyword Planner to find high-value target words.
Link building analysis
Link building is extremely crucial to improve the ranking at the SERPs. You need to analyze the origin, numbers, and anchor texts to understand why your competitor is faring better than you. You can contact your competitor-linked sites to ask for links as well.
Content analysis
You will also need to look at the competitor's website to gauge the value and importance of the content. Take stock of how often your competitors post content and the structuring of the posts. Understanding what is valuable and learning your lessons is the best type of competitor analysis that you can achieve.
Backlink analysis
Backlinks are a valuable part of SEO strategies, but that doesn't mean you can use any HTTP link to create the networking. Some links tend to perform better than others due to obvious reasons. It is vital to understand the backlinks that do well and zero in on those specific links. The best strategy is to remove all the links that do not perform well to remove the clutter. Several tools, including Majestic, Moj Explorer, and Ahrefs, will allow you to conduct a thorough backlink analysis.
Mobile optimization is critical
The mobile market has snowballed over the past decade, and it now brings in more traffic than any other platform on the market. More than half of the total internet searches are mobile-based. Therefore, optimizing your business domain, blog posts, and e-commerce site for mobile/handheld platforms has become crucial. It is vital to remember that contemporary mobile sites are easily navigable, technical, and visually elegant. The more you stick to the industry standards, the better it is for your organization.
Secure HTTP
SEO makes sure that you move your domain into the HTTPS or the hypertext transfer protocol secure, which provides several benefits for your organization and domain landing page.
Here are the following.
Security and privacy
HTTPS provides the ultimately secured communications between the users and servers. It minimizes the damage caused by third parties, data theft, and other issues. Keep in mind that when you provide secured services, your customers will notice, which will boost your trust numbers and ratings.
Improved ranking
When you switch to an HTTPS site, you increase your trustworthiness, which will for sure provide your domain with a boost in rankings. You will see a better number as far as the referrals and overall internet traffic is concerned. These days HTTPS sites are the norm, and if you haven't made the switch already, 2021 is the time to do it.
Page speed optimization
Internet speeds have increased worldwide, which is why more and more customers are switching to online services and similar platforms. It is vital to understand that around 40% of internet users will switch sites if your domain takes too long to load. So it is crucial to optimize your domain pages for speed. Make sure you analyze every page of your domain for elements holding your site back and increasing the loading times. With the help of SEO tools, you can remove these features and improve the page loading speed. It will reduce the site loading times and boost the user retention and UX of the site.
Voice search optimization
Voice search and AI tools are taking precedence when it comes to searching for services on the internet. So you need to optimize your site for voice searches and AI tools by using long-tail and conversational keywords. There are several free-to-use and premium SEO tools that will allow you to optimize for voice searches.
Structured data for crawlers
Google and other search engines use website crawlers, programs, and bots to ascertain whether a site ranks higher at the SERPs. These crawlers take stock of the aforementioned "ranking factors" to index your site. Structured data makes the process easier for the crawlers, which enables improved ranking for your domain. Search engine tools like Schema.org allow you to design your site according to the code conventions.
These are the main strategies used by SEO companies to boost your domain ranking and traffic numbers.
---
Interesting Related Article: "What is search engine optimization (SEO)? SEO explained"