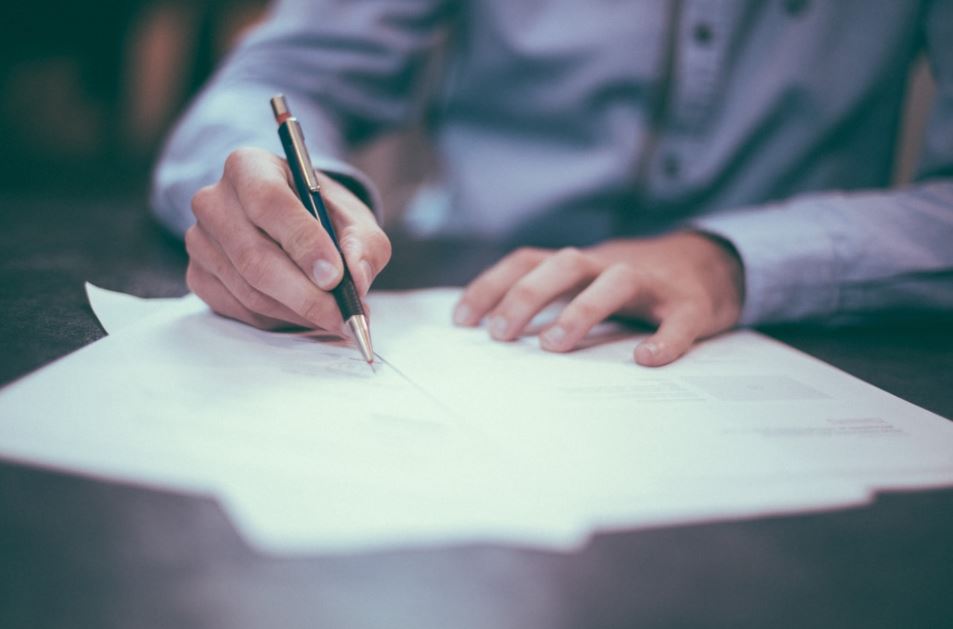 Many consumers characterize their insurance claim experience as a full-time job. Legwork, paperwork, statistics, coverage restrictions, and negotiating are all part of the claim process. It may be better for you to engage a claim support expert if you have issues with your insurer or if your personal or professional circumstances make it difficult for you to cope with all of the specifics. A public adjuster solely works for policyholders and not for insurers.
Here is what you need to know about public adjusting and how public adjusters can help you.
Who is a Public Adjuster?
A public adjuster is an independent insurance specialist that a policyholder can employ to assist in the settlement of an insurance claim. Public adjusters are certified insurance specialists who work for you (not the insurance company). They are professionals in the technicalities and terminology of insurance policies and the filing and adjustment of claims.
When should you hire a public adjuster for your public adjusting situation?
People who do not have the time to cope with a stressful claim procedure may benefit from the services of a public insurance adjuster. If they have had bad claims experiences, some homeowners prefer to use a general claims adjuster. The public adjuster will thoroughly examine your claim to ensure that no damage is ignored.
Professional Public Adjusters are Beneficial
Many homeowners are unaware of the existence of public adjusters and believe that the work that has been done by the independent insurance professional is done on their account. It is not common among everyone that they have excellent reputations and might be accused of being "ambulance chasers" waiting for a tragedy to profit from. If you wish to employ a public adjuster like Naples public adjuster, you should do it as soon as possible in the insurance claim.
Let's dive into the Pros of Public Adjusters.
Knowledgeable Professionals
Public adjusters cannot just decide that this is a profession they wish to do to generate money. To be licensed as an independent insurance professional, one must undergo extensive training and education. Public adjusters will serve as your champion if you have suffered a significant loss, such as a house fire. You should expect them to know the intricacies of insurance claims for both home and business.
Doesn't Overlook Anything
The public adjuster can assist you in ensuring that nothing is overlooked in the claim and also in the claim settlement. If you have a large claim, issues that need to be addressed are not visible on the surface. The knowledge and drive of a public adjuster to discover everything feasible might be beneficial.
Will Provide you full Settlement Money.
A public adjuster can help their clients get higher settlement claims. Public adjusters know when to demand more, and they will then negotiate with the independent insurance professional on your behalf. Public adjusters are taught how to bargain in a private context.
Cons-You might need experience or guidance.
Public adjusters have a history of pursuing large sums of money. There are certain drawbacks to consider, and many of them are related to the fame of public adjusters. Public adjusters will argue with you for being the owner of the home, which has significant value. However, there are some potential drawbacks to consider.
Let's take a clear look at the negative association with independent insurance professionals.
The majority go for Bigger Projects.
Public adjusters like working on large-scale claims, such as a total loss of a house fire. Before choosing a public adjuster, look into the types of work they conduct. Before selecting an adjuster, request references. The ultimate settlement amount determines how much money public adjusters make.
Payments
Public adjusters are compensated based on the settlement amount they may obtain for you. The typical cost from a claim settlement is about 10%. Because the settlement is expected to be significant, some adjusters will decrease their share for notable cases. It varies by region across the country.
Consumes Time
The more persons engaged in a dispute, the longer it may take to reach an agreement. The public adjuster may have to engage in back-and-forth negotiations along with the insurance company. If a claim is refused, insurance firms may be hesitant to raise the amount of money they payout.
But it is essential to note that they don't contribute to the duration of the case; it is the conversation between them and the insurance company that extends the situation.
Some Key Points you need to Keep in Mind While Hiring A Public Adjuster.
Public insurance adjusters must be licensed in each state where they work. To keep their license, they must be bonded and do continuing education classes. If a person, such as a contractor or an attorney, promises to provide claim adjustment services but is not licensed to do so, do not cooperate with them.
Some public adjustment businesses may send one adjuster to estimate a claim and another to follow up and evaluate it. Another adjuster may take up a claim simply because they have better knowledge of a particular sort of harm. Although you may prefer to work with a single adjuster, having a business send more than one individual may not be a terrible thing.
If you're thinking about employing a public adjuster, get reliable information from some of their prior clients.
The National Association of Public Insurance Adjusters (NAPIA) maintains a membership directory. The fact that someone is a member of NAPIA does not prohibit them from being a licensed or competent adjuster for your claim.
Inquire with public adjusters about their experience and the sorts of claims they have handled. Inquire about their experience with your insurance, as well as their experience with the insurer.
Don't be shocked if a public adjuster only accepts a few claims each year because they may work on huge, complex claims for large sums of money.
A public adjuster typically handles most of a claim for their clients. However, some policyholders may choose to be involved. You want to work with an adjuster with whom you feel at ease speaking throughout the procedure. If you have any issues, don't be hesitant to discuss them with your policyholder.
Request the Help You Need In These Trying Situations
It is unpleasant and challenging to have damage to your house. Working through the claim procedure and obtaining repairs can be time-consuming. It would help if you thought about the benefits and drawbacks to hire an independent insurance professional as you go through the process. If you believe in your insurance carrier and believe their adjuster is truthful in assisting you with the claim, you may not need to hire an independent insurance professional.
---
Interesting Related Article: "The Advantages of Embedded Insurance for Insurers and Customers"