If you are suffering physical or psychological injuries due to negligence in a public place or a property, you may be entitled to claim compensation. Injuries arising in public places such as shopping malls, parking lots, shops, restaurants, schoolyards, playgrounds, or in rental accommodation (such as Airbnb) are some of the many examples of public liability. As long as the risk was not foreseeable, you can bring a compensation claim either by yourself or with a accident lawyer.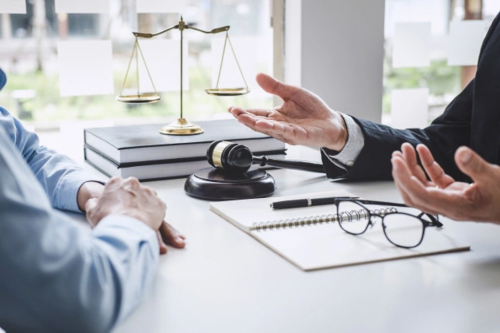 What situations are subject to a breach of public liability?
To briefly explain, if you had an accident in a public place and the person liable for the injury failed to take the necessary care, you can claim compensation. Some of these injuries include but not limited to concussions, slip trip and falls, damages on skin, fractured bones, damages due to falling objects and muscle injuries.
What can I claim?
Compensation can be awarded for medical expenses, past and future loss of income, loss of earning capacity, travel expenses to and from the appointments, if necessary and reasonable, domestic help, and mental and physical pain and suffering.  Incorrect
Lump-sum payment
Non-economic loss relates to loss of expectations, disfigurements and loss of amenities of life. damages for non-economic loss can only be awarded if the severity of the non-economic loss is at least 15% of the most extreme case.
Even if you think that you might not be able to claim compensation for your injuries, getting an assessment from a professional may end up with surprising results. Minor injuries might evolve to more severe ones. It is not possible to evaluate this situation on your own. In this case, visiting your doctor to have your injuries assessed will help you protect yourself from adverse outcomes in the future.
How do I make a claim?
To make a successful claim, you should gather all the relevant documents regarding your situation to support your claim. As an example, documents relating to your income loss, negative impact on your savings for yourself and your family, documents indicating your injuries and the required treatment, your pre-injury income and invoices, will play a critical role on your claim. Once you are ready, you can request legal aid to start the process.
Do I need a lawyer to lodge a claim?
Working with a lawyer is not compulsory and you can manage the process on your own. But keep in mind that, the process might be hard and frustrating to deal with and it is unlikely to fully focus on your claim whilst injured.. In that case, having a lawyer will be advantageous for you. He or she will ensure you understand your entitlements, guide you through the process, arrange the necessary appointments, help you gather the relevant documents, and fight for your rights to receive the maximum amount that can be compensated. Sadly, it is likely to Be underpaid and/or under-compensated by the other side. Your lawyer will prevent this from happening.
How do I hire a lawyer whilst suffering from financial difficulties?
You might hesitate to deal with further expenses. In this case, you can choose to work with a public liability lawyer acting on no win no fee basis. A no win no fee lawyer will only get paid once you get compensated successfully. Your disbursements will also be covered by your lawyer. You can contact one and arrange a free case evaluation.
---
Interesting Related Article: "Accidents Happen: How to Protect Yourself Against a Customer Lawsuit"