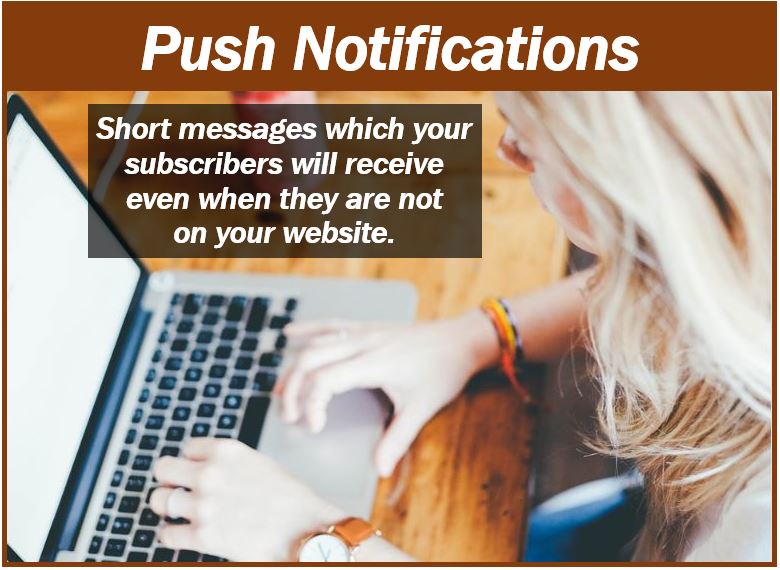 Micro-managing every notification sent out could be somewhat cumbersome and frankly a lot of work. Having to rush by the minute to send out every alert of an offer or a new service rendered by your company is quite impossible to achieve especially, now that the internet is operational 24*7. You would, therefore, need to be awake all through. This is not possible. And that is where Push messages and notifications come in. They are messages, alerts, or announcements that can reach anyone at any time, even after your app or website is offline.
No longer do you have to set the alarm to send out a message but employ web push notifications settings to get the work done. And below are the reasons why they will be a great addition to your business.
1.      Target the right audience
Push notifications do a great job at pin-pointing to the group of people who may require your services. Once a person has taken a look at your site or downloaded your app, they will always be kept in the loop. Every new product or service or upgrade is sent out promptly. And in most cases, it captures the interest of the person and wins them over. Most sites use your search engine history or the permissions you have granted them to predict what you are interested in. And they use this information to guide you to a similar or related site that might intrigue you. Such that, anything in the line of search you get a notification.
2.      Re-engaging old clients
Sometimes people tend to download an app or log into a site, and within no time they forget about them. With web push notifications activated, your website will keep reminding them of your site or app, making it relevant every time. This, in turn, promotes the re-engagement of your old clients to your new services or products. Regularly seeing an alert on your page of a sporting website you once subscribed to, might have you log in again. You might do so to check out the new upgrade it might be advertising.
3.      Build on your brand
Consistency is critical for any business. And in the modern ever-changing technological world, so much is happening. And if you lay low for just a few days or weeks, your business might be quickly forgotten and rendered absolute. Just as the maxim goes, out of sight, out of mind. But with the help of push notifications, your clients; new or old, will continuously be reminded of your brand. Now mostly considering they shall see your brand on almost daily. Through this, your brand will remain relevant to the customers.
4.      Encourage customer interactions
Having a push alert activated on your site will have your clients want more from you. Well, besides keeping them updated, they will also be able to reach you faster. Such that if they have a query, compliment or complain, they will have easy access to you through the push notifications. As a business, these active feedback channels promote excellent customer service and encourage productive interactions.
Video – What are Marketing Tools
This article covers a small part of the umbrella term marketing tools. Watch this Market Business News video to learn more about the various tools we can use to promote products, services, and brands.