Starting a business can be an exciting prospect, but there can be challenges that you need to prepare for and eventually encounter along the way. Starting your business right can determine how your business will perform over the next few years. In order to start, you also need to make the right preparations.
There are several things you need to consider before putting up a new business, and these factors can vary depending on which country you are starting up your business. Australia is a fascinating country and one of the most comprehensive business licensing and regulation policies among the progressive countries in the world.
Determine Your Readiness
You have to keep in mind that starting a business can be a significant change in your lifestyle. You need to answer the "Whys" of starting your own business. If you have been used to office life and desk jobs, this can be a radical change that needs a lot of adjustment. Owning a business may not be for everyone, there is the element of uncertainty to it, it can be fraught with challenges, it can be financially taxing and can entail a lot more work than being just an employee.
Granted that your business is able to pull through the uncertainties, the benefits can also be wonderful: you can achieve more satisfaction and success with your business, you can earn more than what you earn as an employee and you have the freedom to run the business the way you want it.
Know Who Your Customers Are
If you have determined that you are ready for starting your business, it's time to know who will be buying your products or availing of your services. Also, determine your niche market and describe your ideal customer. The more certain you are about who your customers are, the more certain you can also be with your branding, marketing, pricing, location and every relevant detail to your business operation. Conduct simple research or survey to know more about your potential customers.
Be Knowledgeable About the Rules and Regulation Regarding Your Business
Starting a business, no matter how small, is governed by rules and regulations from relevant government authorities. In Australia, these rules and regulations vary from state to state and region to region. However, according to an article from https://www.taxreturn.com.au/abn-guide/, all businesses in Australia have an Australian Business Number (ABN).
Regardless of region or state, your business should have this 11-digit number to serve as its unique identity, which the government and community can refer to. Thus, always be diligent in studying Australian laws regarding businesses and the provisions from the relevant state business support departments. Ignorance of the law excuses no one, especially when it comes to taxation, employment, and workplace safety.
Establish How You Can Stand Out from the Competition
Take time so study indirect and direct competitors in the area where you will be conducting your business. Determine their strengths and areas for improvement and capitalize on the latter. This will be important in figuring out how you can outshine your business competition by offering better deals or making innovations that make your services or products faster or cheaper, respectively.
Develop a Realistic Startup Budget
Being rational and patient are important values when setting up your budget for your business. It means you should not get caught up in the excitement of the moment. Deciding on your budget based on emotions can lead you to overestimate the income and underestimate the relevant costs in starting your business. Be realistic and modest with your budget projections. Better yet, you can hire the services of an accountant to help you determine the ideal budget.
Work Out on Getting Your Funding
Once you have a realistic startup budget, you can then find different ways of funding your business. From the range of options, you can choose the option that applies to your business and your current financial situation. Investors are more convinced when you have clearly set your budget and it can help you gain the much-needed financing for your business.
Make Your Prices Reasonable Yet Profitable
Reasonable pricing doesn't always mean cheap pricing. It means that you are setting a price based on the quality of the product or service. Discounts can attract a good crowd on your opening day but set an expectation for your customers about the regular pricing of your products. This way not only are you being honest and transparent, you won't have the trouble revising your reputation.
On the other hand, if you're not charging enough, not only are you losing profit day by day, you are also setting false reputation and expectation for your customers if you suddenly increase your low pricing.
Develop Your Marketing Strategy
From here on out, your marketing strategy will determine the lifespan of your business. A good marketing strategy can efficiently use your business resources and attract more customers at the same time.
Form a specialized team to handle your marketing concerns or hire the services of marketing professionals to form a marketing strategy that is tailor-fit to the current state of your business operation. Marketing strategies should be flexible and can readily adapt to the changing preferences of customers and to the changing economic trends that can affect your business.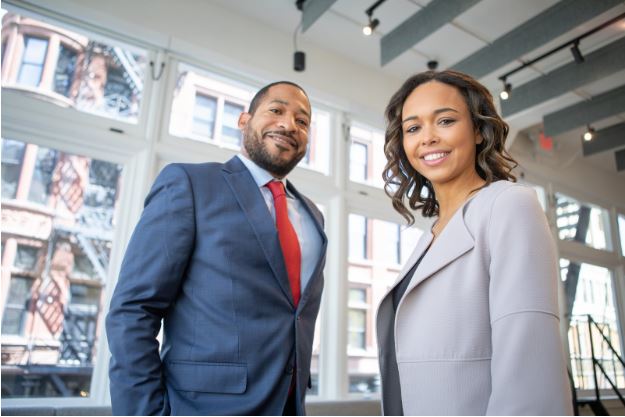 Starting a business can be tough, that is why you first need to work on your resolve before you take a dive into business. Knowing your customers, your competition and the right budget for your business can help you make wise business decisions. Once your business is set up, investing in a sound marketing strategy can help assure that your business will be operating for a long time. Factor all of these and include your personal findings to achieve a good start for your business.