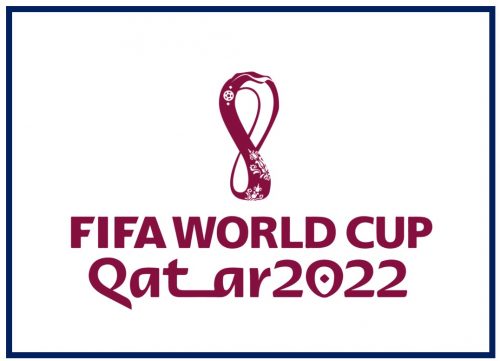 Perhaps the most technologically advanced tournament of recent times is FIFA World Cup 2022 in Qatar. The FIFA World Cup 2022 in Qatar is a high-tech event that has raised the bar to ensure the correct calls are made, players receive support, and fans are able to enjoy the spectacle through the use of technology. The theory is that technology adoption will increase the amount of data available to make informed decisions, especially when it comes down to a kneecap being offside.
AI has changed the way that football teams run. It is now all about reading and interpreting data sets. Maradona's controversies will be part of football history. It makes us wonder if tech adoption in sports has the ultimate goal of making the game fairer or keeping the football clubs financially viable.
We have prepared an analysis of how technology and AI are forever changing the game of football.
VAR is just the start
The Video Assistant Referee has been through many controversies in football. FIFA is now using semi-automated offside technology. Doha stadiums have 12 cameras that track each player and can calculate their exact position on the pitch. The data points also include the limbs and extremities. This will aid in making offside calls.
Faster calls for specific decisions
Semi-automated offside technology will be a new addition to the world cup. This is an additional layer of VAR. To track the ball, 12 dedicated tracking cameras will be mounted beneath the stadium's roof.
These will also collect up to 29 data points (including movements of the limbs) from each player at a rate of 50 times per sec, in order to calculate the exact pitch position.
Foul-prevention, offsides, and goal-line technology
The 2022 FIFA World Cup will use a new goal-line technology that will allow the referee to make the final decision. He will no longer need to look at the camera to decide. This technology is expected to reduce human error and increase fear in matches.
Football has also been tumultuous with offsides. There is usually at least one offside that is incorrectly called by the sideline officials. This can have a huge impact on the final result. FIFA announced that they will use a better VAR to call offsides and award fouls for the 2022 World Cup. This will eliminate the possibility of human error.
You have probably seen players move the ball after they are given a foul. This is if you have ever watched football. The same thing happens with penalties, but it won't be possible in the 2022 World Cup. FIFA has revealed that the Al Rihla will have a microchip. This will enable officials to determine the location of the ball after a foul. This microchip will also help with semi-automatic offside by displaying exactly when the ball was touched on par with casino software.
Smart ball to define play with data
FIFA World Cup Qatar 2022 will mark the first use of connected football in the tournament. The ball's tech called Al Rihla, which in Arabic means "the journey", was made by Adidas. It will be a key part of the VAR system.
The ball's center has a suspension system that stabilizes a 500Hz IMU motion sensor. This battery-powered system will add another layer of velocity, speed, and touch data to help video referees make offside calls.
The sensor transmits ball data at a rate of 500 times per sec to the video operation area.
The data from the ball can theoretically be used by goal-line technology. FIFA claims that this is not true at the moment. FIFA stated in a statement that the data from the ball's sensor is not used to determine whether the ball crossed the goal line.
This means that referees in Qatar will use information from 14 high-speed cameras, which create 3D visuals that calculate whether the ball crosses or not.
Tech solutions for scouting talent
There are many talented players on the football fields of every country. However, there is a limit to the number of places available on the teams of the best teams. It is possible that someone might not be selected because they didn't watch him play. AiSCOUT, a startup based in England, allows amateur players to record themselves doing various exercises to improve stamina, endurance, and skills. Scouts can then make the final decision on whether to sign the player.
Bulgarian sports analytics firm Ensk.ai is a prime example of AI being used in football scouting. They are currently working on a next-generation football recruitment analytics tool. The startup uses advanced statistical models and artificial intelligence to understand the needs of each football club and its philosophies and team dynamics in order to identify the best talent.
Player wearables and apps
IFA offers a player app that provides data metrics, which are collected by performance analysts. Multiple cameras installed in stadiums allow players to see data points, such as distance traveled. To integrate the tracking data, a variety of models and algorithms are used. The players will receive detailed analysis, including the receiving locations of each ball on the pitch and the pressure that was applied to them.
AI-assisted vests are worn by the players. They display their health indicators on a computer on the bench. The coach subs a player whose heart rate spikes alarmingly. He will play an important role in the team's next game.
Predicting injuries with tools
As in all sports, injuries can be a major setback. You are expected to perform in a competitive environment and earn the highest possible pay. If you don't, the club can't make a profit. Some injuries can prove fatal. AI is now available in football and other sports. This allows coaches to predict when players will get hurt and can make decisions about what to do.
---
Interesting Related Article: "The FIFA World Cup 2022 In Qatar Will See A Significant Change"