Every job needs special requirements and skills, so you can get the approval and hiring opportunity that you want. You don't have to be perfect, but you do need a certain set of minimum requirements if you even want to be considered. Proprietary trader positions are no different because you need specific skills and a select background to be capable of carrying out the job's duties.
So take a look below at some of the important qualifications that every proprietary trader should have.
What is proprietary trading?
This line of work's job description states that you are to utilize a financial institute or firm's capital to trade currencies, futures, options, or derivatives. You basically use their account and not one that belongs to a customer or client. This job is mainly conducted electronically or on the broker market's floor.
Some of your duties as a trader include identifying and managing any risk in various trading portfolios, analyzing different trades, strategies to get optimal trading results, monitoring stock market conditions, and working with other traders to improve performances. This is not exactly an easy job, but it's sought after by many people worldwide.
Specific traits and skills
To be a trader in this field, you must have some skills that will make the process much easier. Most, if not all prop trading jobs need high levels of discipline and talent to succeed. You need to be self-motivated and have considerable knowledge of financial markets.
You should be quick on your feet and be able to work at a fast pace, having a decent amount of analytical and communication skills. Having the ability to do fast calculations is very handy because you will most probably be in a position where you have to solve something quickly.
Also, you need to be a team player, because working with others as a team means better trades and faster brainstorming that can make people come up with the best strategies for perfect results.
Education requirements
Most employers need their applicants to have a bachelor's degree in finance or any field relating to mathematics or economics.  The level of experience you have would depend on what type of position you're applying for.
Some higher positions need a certain criterion with 3 to 5 years of experience, and some need no years of experience if you're still a junior trader. To be honest, most firms aren't concerned too much about getting someone with the highest IQ or best educational background. You need more to succeed in this job.
Some master's degree holders have failed at this job, while others who didn't have special education have made millions in profits for their employers, so it really depends on other factors.
Passion is key 
You must show your boss/employer that you have a passion for trading. You can't get those from reading books or checking different strategies found in online forums. Having passion means paying your dues and spending countless hours, days, weeks, months, and even years to get better. Improving yourself requires determination and perseverance.
You must have the will to carry on and learn from what other traders have done. Then you need to test out what you learn and go through all the trial and error phases. This is what makes a good trader: someone who would put their heart, body, and soul into the business.
Internships and training
Before landing the perfect job in this business, you need to have proper training and at least one internship completed. The more you have been trained, the better, because that means more experience.
Most financial institutes provide a lot of training courses and the chance to make professional connections and acquaintances that can help you along the road. This is much easier for fresh graduates or college seniors because that means when you finally graduate, you'd have the experience and exposure to this world for a decent junior trader position as your entry-level. This is where good communication skills come to play; being  quiet will not land you the perfect job.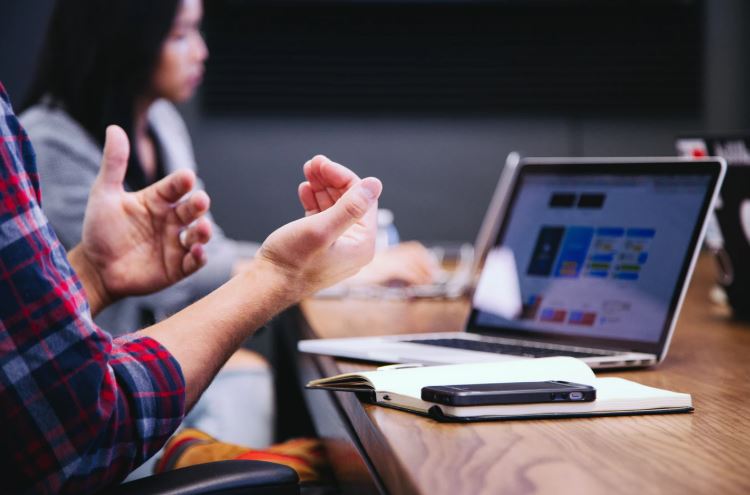 This line of work requires a lot of patience and discipline. You have to be prepared to do what's necessary to carry out a successful trade, making your managers and the people in charge happy and pleased with your results. Anyone can be a proprietary trader, but not everyone can be a professional one. Work hard and find your trading style.  Figure out the best set of strategies that can make you one of the best traders in the business world.
Video – What is a Trader?
________________________________
Interesting related article: "What is a Trader?"