No one can top your recipe for sauce, but there are plenty of ways to make it less than an ideal product. One of the easiest ways to kill the brand is choosing a sauce manufacturer who isn't up to par. From the sauce manufacturing process to the labeling and distribution strategy, the right partner will help make your brand a success. Here are four key qualities that you want to look for when deciding who will be overseeing the manufacturing of your product line.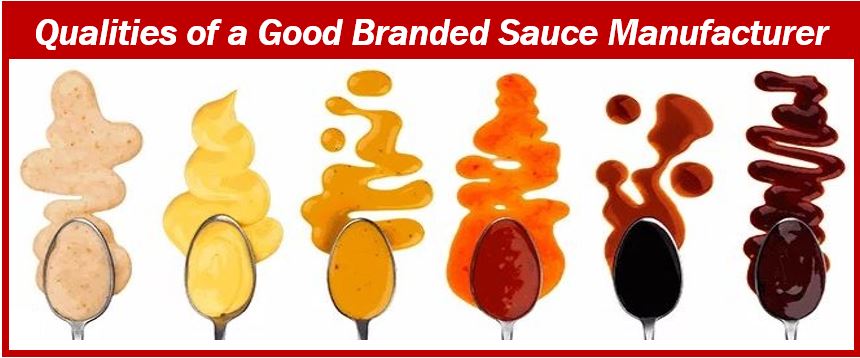 Quality Ingredients Only
Even the best recipes can fail if inferior ingredients are used. That's one of the reasons why your custom sauces must be made using only the best. In order to ensure that happens, it pays to find out where the manufacturer will obtain them.
In fact, you should research the sources for those ingredients and ensure they are up to your standards. Remember that ingredients that are low in quality aren't worth it at any price. Spend a little more and keep the quality at a high level. Doing so will make it easier to build a positive reputation among consumers.
Consistency in Taste
If you really want the branded sauce to attract positive attention and build a base of loyal customers, the taste must be the same from one batch to the next. That tracks back to more than the choice of ingredients. It also has to do with the manufacturing process and the checks and balances the manufacturer utilizes. If you're sure that the quality control and assurance measures are sufficient, that manufacturer is likely to become a partner that can be used for a long time.
A Reasonable Cost Per Unit Produced
The price to you is something that has to be considered at some point. While skimping on quality is never a good idea, you do want to work with a custom sauce manufacturer that can offer a reasonable price per unit produced. This allows you more room to be competitive with the prices offered to your customer base.
Remember that you may be able to obtain discounts off that unit pricing as the demand increases. When negotiating with the manufacturer, it never hurts to build tier pricing into the terms and conditions. Should the sauce increase in popularity, you could find yourself with greater net profits while still being able to pass along some of the volume discounts to your larger customers.
The Ability to Deliver the Product in a Timely Manner
It's not enough to manufacture a great product. You also need a manufacturer who can keep up with the demand. Since you like the idea of operating with a lean inventory, that means finding a partner who can fill orders within a reasonable amount of time. This approach allows you to not only offer the best branded sauce on the market; you also build a reputation for being able to meet consumer demand with greater ease than some of the competition.
Remember that not all sauce manufacturing operations offer the same benefits. Think long and hard before making a commitment. In the best-case scenario, the partner that you choose will consistently provide results that are high in quality at a reasonable price while ensuring your orders aren't allowed to languish.
---
Interesting related article: "What is Brand Loyaly?"