Project management professionals are a staple in today's corporate world. As executives and business owners get busier, the need to have a knowledgeable project manager has become all the more important.
However, all project managers are not created equal. This is probably why some seem to have a waiting line of clients while others scavenge for clients.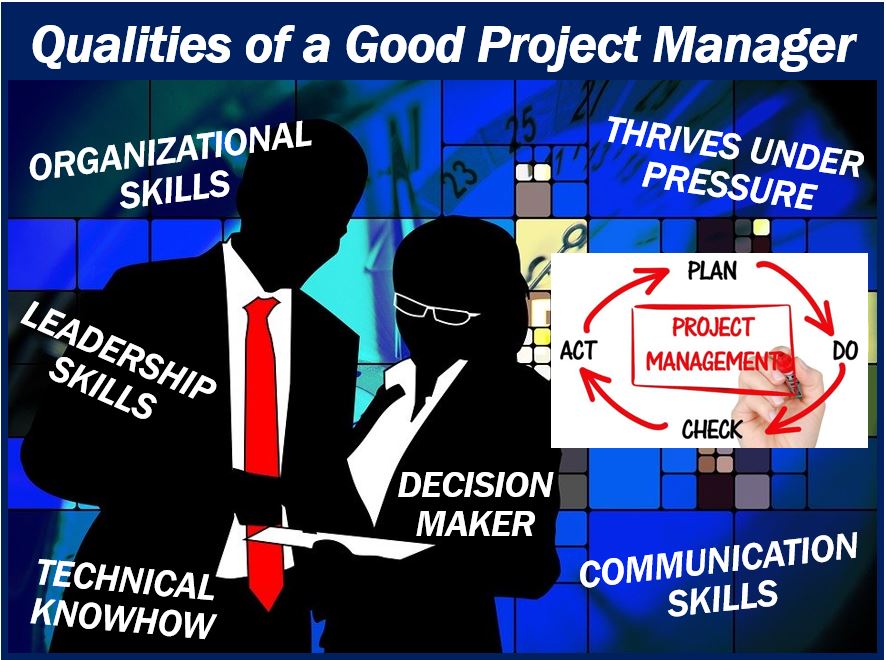 If project management is your dream career, you definitely want to join the big leagues and enjoy a long, lucrative career.
Here are some of the qualities that will get you there.
1. Good Communication Skills
Communication is a skill that's increasingly becoming a must-have in most fields. Project management is one of them.
Your clients will task you with seeing their projects from start to finish. This aside, they will require to be kept in the loop regarding what's going on.
Besides updating your client's, you will also have members of the team who you will need to give direct, clear instructions on how to achieve project goals.
Negotiation, persuasion, and motivation will also be part of your job and will be heavily dependent on how good you are as a communicator.
2. Strong Leadership Skills
Leading means you are required to have a clear vision of how to implement your client's vision.
This is the same vision you will need to sell to your team as well as lead them with integrity.
Ultimately, your integrity will chart the modus operandi of your entire team. The onus is on you to set the bar high.
You will also be called to motivate and inspire your team and drive them to maximum performance so they can achieve individual and collective goals.
Delegation is part of good leadership as well, and the most successful project managers are able to create a competent, trustworthy team to whom they can delegate tasks to.
3. Excellent Technical Know-How
Personal attributes aside, having technical know-how and project management skills and principles helps you begin your career from the right foundation.
Taking a project management course is a good place to start, but don't stop there. Make it a personal goal to take classes every so often throughout your career. This only way to remain competitive is to have up to date knowledge.
4. Organizational Skills
Project management entails juggling numerous moving bits and pieces.
Without being extremely organized, you will not be able to manage the different aspects of a project effectively.
The errors you make from being disorganized not only inconvenience your clients but also cost them money.
If this happens occasionally, it's only a matter of time before word gets around and prospective clients start shunning your services.
If you are employed, on the other hand, poor organizing skills are just about the easiest way for you to lose your job.
5. Good Decision Making
Alongside multitasking will be the need to analyze information and make judgments on different aspects of your projects.
Most of your clients will place a lot of confidence in you and will, therefore, depend on your decision making to see their projects through.
Making the wrong decisions or delays in decision making can, at times, jeopardize the entire project, and in turn, your credibility.
6. Thriving Under Pressure
Budgets, teams, deadlines, and competing tasks are common themes in project management.
To be both effective and successful, you need to be able to remain focused under pressure.
Right off the bat, find ways that help you relieve pressure so that you can focus on achieving both short and long term milestones.
Keep at It
With some of these qualities in the bag, you can embark on improving yourself and your skills as a project manager.
Keeping in mind that no two projects are alike, it's also essential to remain flexible and open to the learning process.
If nothing else, you will get to enjoy a competitive, exciting, and challenging career.
____________________________________________________________
Interesting related article: "What is Project Management?"