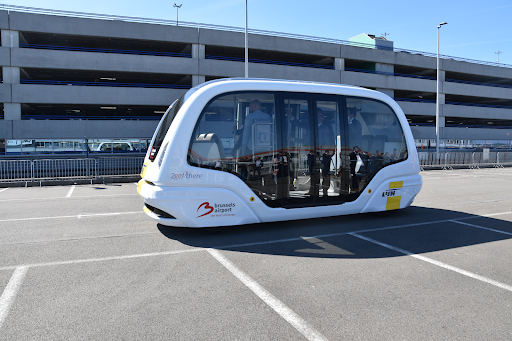 Winter in Quebec is a breathtaking experience, with its snow-covered landscapes, vibrant festivals, and cozy ambiance. Whether you're visiting the charming streets of Old Quebec, hitting the slopes in the Laurentians, or immersing yourself in the festivities of the Quebec Winter Carnival, your journey begins at the airport.
Navigating the airport shuttle services during the winter season can be a bit more challenging, but with the right tips and guidance, you can make your winter travel in Quebec hassle-free. In this article, we'll explore some essential tips for using Quebec airport shuttles during the winter months.
Quebec's Primary Airports
Quebec is served by several airports, each catering to different regions. The two main airports for travelers arriving in Quebec during the winter are:
Quebec City Jean Lesage International Airport (YQB)

: Located in Quebec City, this airport is the gateway to the provincial capital and its surrounding attractions. If you're planning to explore Quebec City or the nearby ski resorts, YQB is likely your point of arrival.

Montreal-Pierre Elliott Trudeau International Airport (YUL)

: Situated in Montreal, the largest city in Quebec, YUL is the primary international gateway for travelers coming to the province. It also serves as a hub for domestic flights, connecting you to various regions of Quebec.
Now, let's dive into the tips and tricks for making your winter journey through Quebec's airports a breeze.
Quebec City Jean Lesage International Airport (YQB)
Check Weather Updates Before Your Flight:
Winter weather in Quebec can be unpredictable. Keep an eye on weather forecasts for your departure and arrival cities. This information will help you plan your trip, including what to wear and what to expect when you land.
Pre-Book Your Shuttle:
To avoid delays and long waits at the airport, consider pre-booking your shuttle service. Many shuttle companies offer online reservations, allowing you to secure your spot in advance.
Dress Warmly:
Quebec winters can be quite chilly, so dress warmly when you arrive at the airport. Layering is key to staying comfortable, and don't forget essentials like a warm coat, gloves, a hat, and a scarf.
Consider Shared Shuttles:
Shared shuttle services are a cost-effective option. While it may take a bit longer due to multiple stops, it's a great way to save money and reduce your environmental impact.
Verify Shuttle Operating Hours:
Some shuttle services at YQB may have limited operating hours, especially during the late evening or early morning. Confirm the shuttle schedule and availability based on your arrival time.
Know Your Drop-Off Location:
Familiarize yourself with your shuttle's drop-off points. If your accommodation is not directly accessible, be prepared for a short walk in the winter weather.
Montreal-Pierre Elliott Trudeau International Airport (YUL)
Plan for Potential Flight Delays:
Winter weather can lead to flight delays. Be prepared for this possibility and inform your shuttle service if your arrival time changes.
Use Public Transit as an Option:
The Société de transport de Montréal (STM) offers bus and metro services connecting YUL to downtown Montreal. The 747 Express Bus is a popular choice, offering a direct route to the city center.
Verify Shuttle Services' Winter Readiness:
Ensure that the shuttle service you choose at YUL has vehicles equipped for winter conditions. Look for winter tires and proper heating to ensure a comfortable and safe journey.
Budget Extra Time for Travel:
Winter weather can lead to slower traffic and road conditions. Allow for extra travel time to avoid stress and potential delays.
Understand Airport Layout:
Familiarize yourself with the layout of YUL, as it's a large airport. Knowing where to find your shuttle pickup area can save you time and confusion upon arrival.
Stay Informed About Shuttle Options:
Keep up-to-date with the latest shuttle options and services available at YUL. This will help you choose the most convenient and cost-effective option for your destination.
General Winter Travel Tips for Quebec Airport Shuttles
Communication is Key

: If your flight faces delays or unexpected issues, promptly inform your selected shuttle service. Most shuttle services are flexible and can adjust your reservation to accommodate any changes in your travel plans.

Pack Smart

: Along with dressing warmly, ensure you pack winter essentials in your carry-on. These should include items like an umbrella, winter boots, and extra layers of clothing. Being prepared for the winter conditions upon arrival can make your journey much more comfortable.

Stay Energized and Hydrated

: Winter travel can be draining, especially with the cold weather and potential delays. Remember to stay hydrated, get enough rest before your trip, and carry snacks to maintain your energy levels during your journey.

Hunt for Deals and Promotions:

Keep an eye out for discounts and promotions on shuttle services, particularly during the winter season. You may come across special offers that help you save money on your transportation, leaving you with extra cash to enjoy your winter adventures in Quebec.
Final Key Take Aways
Quebec's winter wonderland offers a unique and enchanting travel experience. Navigating Quebec's airports and utilizing airport shuttle services can be a smooth and enjoyable experience with proper planning. Whether you're landing at Quebec City Jean Lesage International Airport (YQB) or Montreal-Pierre Elliott Trudeau International Airport (YUL), these tips will help you make the most of your winter travel in Quebec. From the historical charm of Old Quebec to the thrilling winter sports in the Laurentians, your adventure in Quebec awaits. Embrace the season and savor every moment of your journey.
Traveling during the winter in Quebec can be a magical experience filled with snowy landscapes and exciting activities. By following these essential tips, you can make your journey more comfortable and enjoyable. Effective communication with your shuttle service, packing wisely, staying energized, and looking for cost-saving opportunities can all contribute to a smoother and more budget-friendly winter travel experience. So, embrace the season and get ready to create wonderful memories in the winter wonderland of Quebec!