In general, Melbournians and Australians are avid consumers of social media. With more than 79.9% of locals in Melbourne having active social media, there is a need for change in digital media strategies.
According to Sensa Productions, a video agency Dubai, gone are the days of lengthy emails and written posts; it is now the age of social media and videos. If you are planning to market your Melbourne business through videos, then you are at the right place. Melbourne acting as a commercial hub hosts umpteen local companies. Commercial business owners are now flocking over to local production agencies like Video Outcomes Melbourne Videographer to start their marketing journey.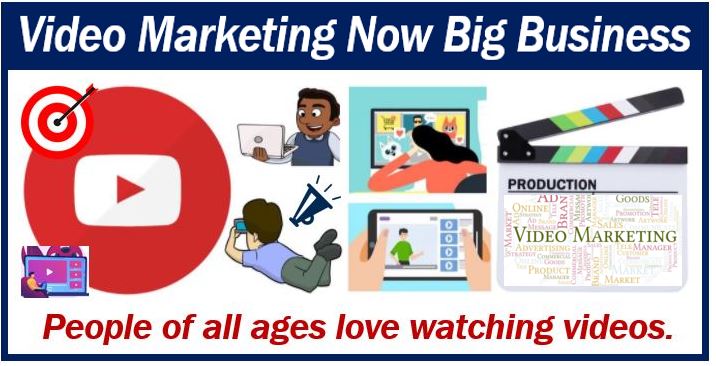 But how can you find the best commercial videographer for your business?
How Many Videos Do They Produce In A Month?
The year 2020 had already turned out to be the year of videos, and 2021 has been following the same trend by far. The percentage of businesses creating more than fifty videos has been increased by 254% compared to the previous years. In Melbourne and Australia, YouTube is continuously ranking high among consumers regarding the amount of time spent on mobile apps.
As videos have grown to be a consumer trend, the only way to find a good videographer in town is by finding out how many videos they make per month.
Commercial videographers who produce more than a hundred videos a month may not have close customer service as that of a smaller production house. Knowing how many clients they deal with every month will give you a good insight into the production process. It is a great idea to discuss with the team and find whether a small platform or a more major agency will suit your requirement better.
Will They Become A Good Fit For Your Business?
With the market capitalization and revenue skyrocketing in the city, some of the big business players in Australia have chosen Melbourne as their headquarters. To cater to the needs of these businesses, many production agencies like Video Outcomes Melbourne Videographer offer expert services to help with brand recognition and marketing. But how will you know which agency is the right one for your business?
If you get to know the type of clients the agency handles, you will get a fair idea about how they will fit with your business. If you are a new-age organization and are looking forward to creative ideas, you must go for video production agencies laid back and open to change.
Only if you hear about what type of clients the agency prefers to work with and observe what their process is will you process if the commercial videographers are a good fit for your business.
How Will They Measure a Video's Success?
A business owner can feel skeptical about the outcomes. Be it business outcomes or marketing outcomes, you should know what it takes to top the lists. Similarly, while choosing a videographer in Melbourne, a few questions that may enter your mind are, "how do they create successful videos and what yardstick is used to measure the success" and so on.
While discussing, talk to the agency about the backup plans they have in place.
What Do They Do After The Video Is Done?
A common question that every business owner in Melbourne has when it comes to commercial video production is, "What next?"
Ask the same question during the discussion. If the commercial videographers say that they will send you the video after completion, you must consider it a red flag. There are a lot of works to be done after the video is complete.
Talk to the professionals about the post-production services and match them with your requirements. If the agency fails to mention these services, you should probably move on from the company immediately. Ensure that the Melbourne video production agency that you work with offers pre and post-production services.
What Is The Average Timeline Of The Project?
Did you know that one in five small businesses in Melbourne does not have a strategy to drive traffic to their websites? It is indeed a worrying number. But if you are reading this now, then kudos, you are on the right track. While choosing a commercial videographer from any part of Melbourne, you have to know the average time they take to complete a project.
To ensure that their timeline matches your requirements, be upfront about your deadlines for the project. Specific commercial video projects may take longer than others. So, hold a discussion and together develop a timeframe.
Ask these questions upfront to the experts in the company and check whether their services align with your requirements. If it does, then without further ado, sign up for their service and help your businesses shine across Melbourne's Central Business District.
---
Interesting Related Article: "Why Do You Need Video Marketing Services to Grow Your Melbourne Business?"