Undoubtedly, 2020 is the most challenging year in decades – wildfires, earthquakes, volcanic eruptions, and a deadly virus – the latter has definitely shaken us all. The majority of the world has been predominantly affected by the global spread of the Coronavirus. The large-scale effect is glaring not only in the health sector but even in terms of the economy.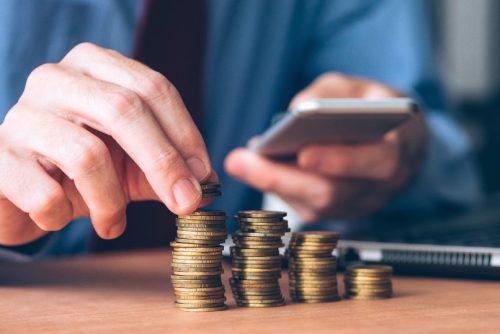 The massive impact of the pandemic is not only felt at the national level but a majority of the people we know have been affected economically one way or another. Well, you might be reading this because you need it too. Here are some quick cash aids to assist you with your personal or business liquidity for the coming months.
Business / Personal Banking Loans
This might be an obvious go-to for most people who need cash flow assistance now. But this can be your takeaways here – First, never connect your personal credit to your business and vice versa. Either one can be your fail-safe in case the other drops. Plus, you don't want a bad credit rating on your personal account.
Second, if you own a small business, apply for a business loan from a small-scale bank to have a better chance of quick approval. Smaller banks aim to extend client reach – therefore you will be well accommodated.
Government-assisted Funding
Aside from local small-scale loans directly provided by the government, there are also private banks and institutions which offer to lend money at lower interest rates, depending on the amount and loan tenure. This type of funding is mostly for business purposes to maintain the balance of local economic health.
Overdraft
An overdraft pertains to an allocated extension when the account has insufficient balance from what is needed, given that you have arranged it beforehand. However, take note that this may incur an overdraft interest or transaction charges and that payment has to be completed within a certain period of time, depending on the bank's terms.
Cash Advance
If you own a credit card, you also have a cash advance option to utilize in case of a cash emergency. It is one of the fastest short-term loans you can avail of to get additional funds. Just take note of the terms and conditions provided to maintain good credit ratings.
Promissory Letter
A promissory note or letter is advisable if you have ongoing amortization/s of any kind from a bank. With this, you can ask for a payment extension with an assurance of settling the amount for a certain duration. This is so you can use the cash intended for the amortization of other current necessities.
The global economy might not be as robust as it was before the pandemic hits. But there are still various means to withstand this turmoil. These quick cash aids are not limited to business or personal loans, government-assisted funding, bank overdraft, cash advance, or a promissory letter. One thing is necessary – survive this 'pandemic economy' wisely.
---
Interesting Related Article: "3 ways to turn your Instagram into a cashflow"