QuickBooks database server manager is a powerful tool that is designed to help users run several versions of QuickBooks processes. This enables you to share company files with another computer or users over your network. This tool also allows you to monitor the network and decide who can access the files you host.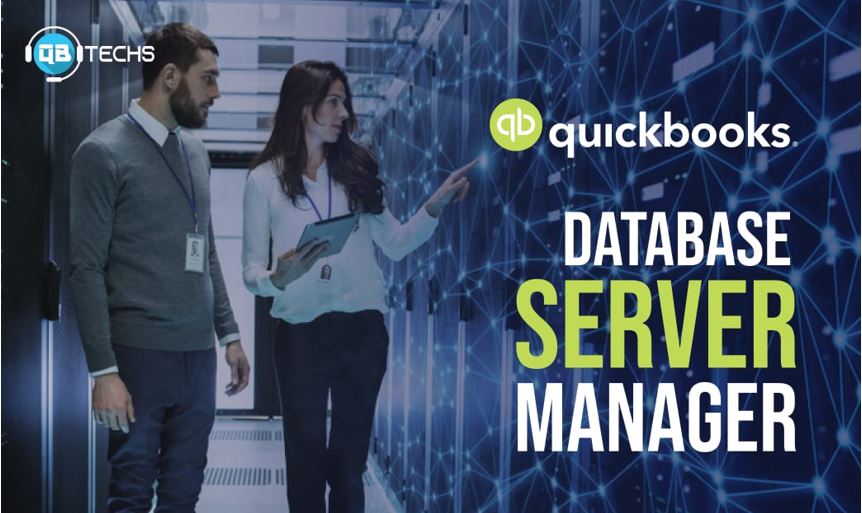 You can let other users access your company files by setting up a network and then running QuickBooks Database Server Manager. This will allow multiple users to work on a company file at the same time, which greatly increases work efficiency and the easy management of data.
If you want to know how to install and set up QuickBooks Database Server Manager, then read on.
Download QuickBooks Database Server Manager
The first step is downloading the installer. This file comes as a part of QuickBooks Desktop. You can download it by visiting the official QuickBooks Website.
Installing QuickBooks Database Server Manager
Once you have downloaded the file, the next step is to install it. Here is how you can do that.
Note: Before installing, make sure you are installing the software on your server computer, because it will be responsible for hosting your company files over your network.
First of all close all the running programs, including QuickBooks
Now open the file you have downloaded. This file will have the name Setup_QuickBooks.exe
Once you click on the file, the installation page will open. Now follow the on-screen instructions to install the program
After some time, QuickBooks will ask you to choose the install type. Here click on Custom or Network option. Selecting the express installer won't work
Now you will have to choose the best option for your network setup
If you only want to install QuickBooks Database Manager, then select the option saying I will NOT be using QuickBooks Desktop……
Or if you want to install both QuickBooks Desktop as well as QuickBooks Database Manager, then go for I'll be using QuickBooks Desktop on this computer, AND I'll be storing……
You can choose any of the two options without worrying about your data because it will not overwrite them
Now follow the on-screen instructions and complete the installations process.
Checking the Firewall
Once the installation is complete, the next step is checking the firewall permissions and making sure the connection for QuickBooks isn't disabled.
Update Database Server Manager
Keeping the software up to date keeps it up and running without any bugs and issues. You need not to worry about the updates because the whole system does them automatically whenever a new one becomes available.
And that's it – you have completed the setup process and now can use the Database Manager tools to host your files. You can contact the QuickBooks Customer support team if you have any problems, doubts, or queries regarding the installation process. Also, make sure you give administrative permission to the program so that it can modify system files without any interruptions.
Hopefully, after reading this article, you will be able to download, install, and use QuickBooks Database Server Manager successfully. Good luck!
________________________________________________________________
Interesting related articles: