Did you know that research and development is the one expense that companies seem to be glad to spend a lot of money on, although the return on investment for the money spent isn't guaranteed?
In 2020, Alphabet, the parent company of Google, spent a whopping $27.57 billion on R&D alone! That was about 15.1% of the company's revenue for the year.
It's no news that other multi-million dollar companies also spend billions on R&D yearly.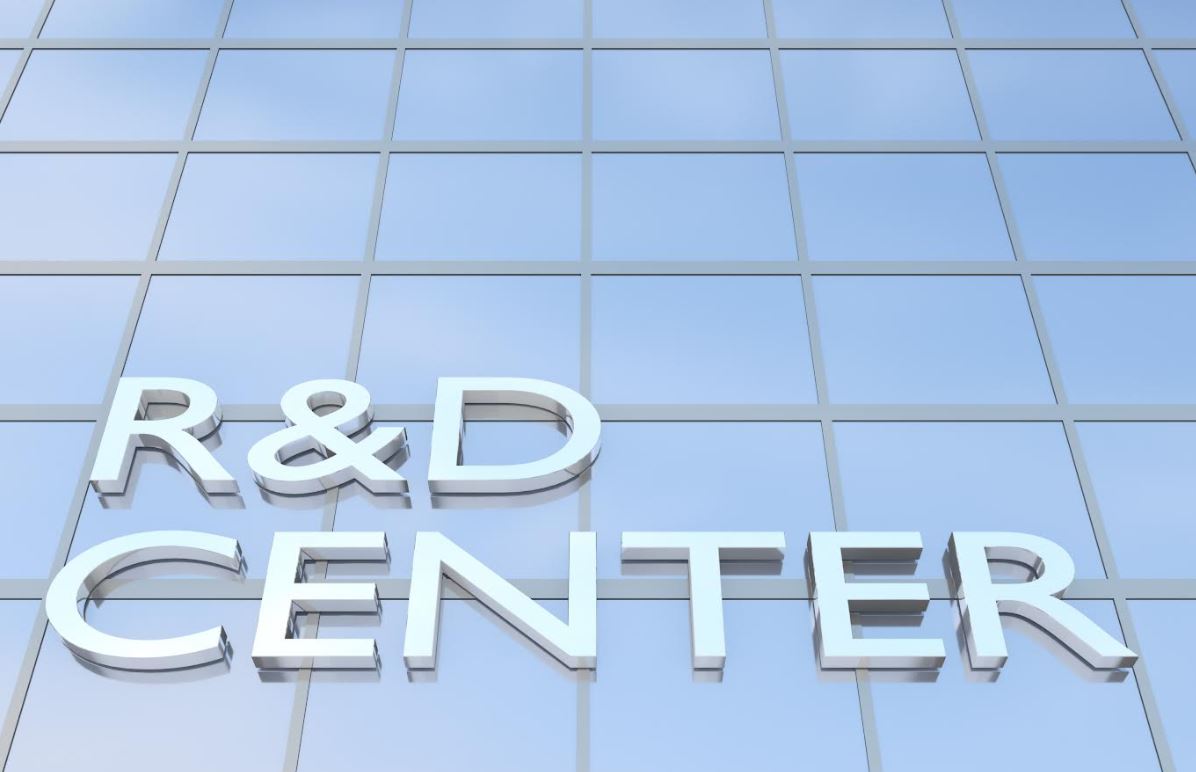 Research and development is a tool that businesses pay proper attention to, most likely because of its importance in strategic decision-making and innovation. To remain relevant and keep up with the competition, companies generously invest in R&D centers where their development team can come up with new or improved ideas for the business.
Companies are even ready to invest in R&D centers that aren't located in their country. These centers, known as offshore research and development centers, are fast becoming the norm in the business world. But first, let's start with the basics.
What is an R&D center?
A research and development center is a department in a company or an external authority dedicated to discovering knowledge that will lead to the company's innovativeness and competitive edge. R&D centers can enhance company processes, technologies, services, and products.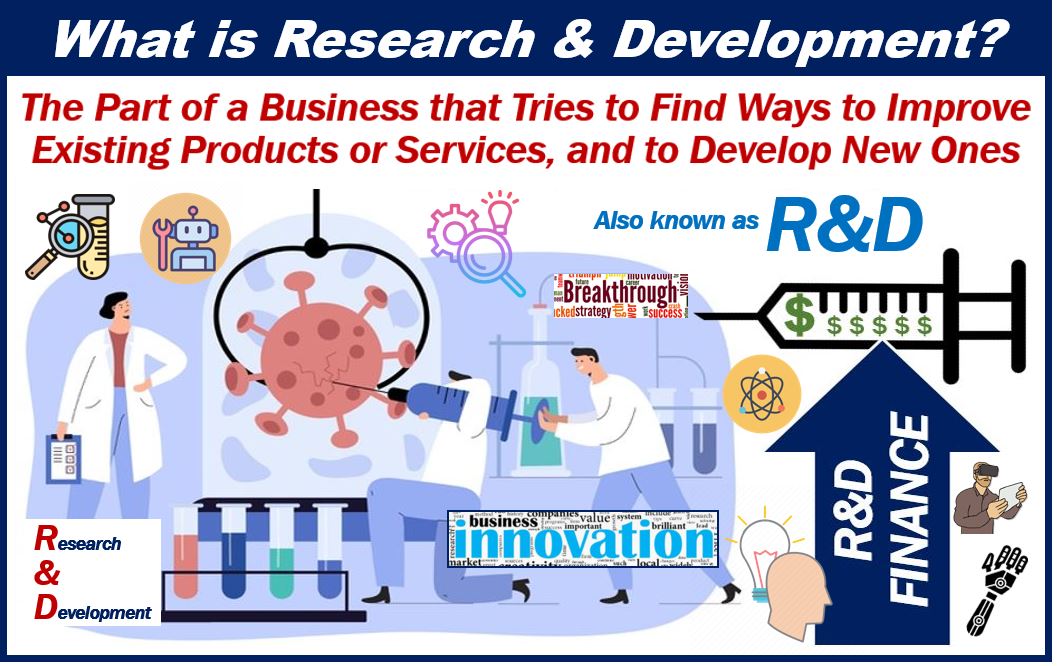 Types of Research and Development Centers
Businesses can have two types of R&D centers. They can be:
In-house/ Internal Research and Development Center, or,
External Research and Development Center.
Some companies choose to have both external and internal R&D centers, while others work with just one type.
Offshore Research and Development Center
Offshore R&D centers are an example of External Research and Development Centers. They are development centers located in a foreign country with a vast resources and development talent pool.
Because of shorter product life cycles, increased innovation costs, and advancements in technology, this approach to research and development is becoming increasingly patronized. Even Google opened up an offshore R&D center in Ukraine in 2020.
Approaches to Opening an Offshore Research and Development Center
Before you jump on the offshore R&D center train, you should know how to open one. Setting up an R&D center abroad can be done in two ways:
1. Independently
In this scenario, the company handles everything about the opening of the center by itself — location management, recruitment of employees, onboarding, accounting, finance, and so on.
2. With the help of a vendor
Here, an expert offshore development company is hired to set up the R&D center.
Now, we would look at these two approaches in-depth.
Independent Offshore R&D center
Some companies opt to open their offshore development centers this way due to some concerns. Some of the requirements for this approach are:
Extensive research into the foreign country
An in-depth study has to be done because there is no insight from an expert in the offshoring county. This study confirms that the country has a high growth potential and the large amount of available talent necessary for a development center.
Research is also done to determine if there might be cultural or ideological barriers that would stand in the way of setting up an R&D center.
Legal concerns and company registration
The legal requirements to set up an offshore R&D center have to be considered and handled. Any company registration also has to be done.
Office space for the center
An office space located in a strategic part of the country is necessary for the center's growth.
Talent acquisition process
The company must be well-equipped to search for, recruit, and onboard developers from the foreign country.
Means of knowledge transition
The new employees have to be given orientation or training to be informed of the company goals and culture. This is, so they know how best to use their skills to achieve them.
Robust communication system
A communication system has to be established between the company and the offshore development team. Weekly reports, monthly appraisal meetings, and so on are some of the ways to communicate effectively with an offshore team.
Some of the specialists necessary for an independent R&D center are:
An on-ground project manager from the company.
A hired location manager from the offshore country.
An assistant project manager from an offshore country.
A tech-savvy recruitment team, better from an offshore country.
Local Law and Finance specialist.
Depending on the requirements of your business, other specialists in IoT, AI, RPA, and AR/VR technologies may need to be hired.
Possible scenarios your business would encounter while setting up the independent R&D center.
Language and cultural barriers
High cost of recruitment and onboarding
Hiring a team with inadequate skills
Making a wrong location choice
Most of these problems arise because of a lack of expertise and knowledge handling an offshore R&D center.
Vendor-assisted Offshore R&D Center
Of the two approaches, this is by far the better. Partnering with a vendor in an offshore country gives your company the time to focus on other aspects of the business while a capable team handles development. There are also more advantages to this approach.
Advantages of the vendor-assisted approach
When partnering with an offshore development team, you find that they already have all the technical know-how and requirements necessary to function as an effective development team.
Partnering long-term with a  software offshore team also saves you the large amount of money usually spent during the recruitment and onboarding of new employees. This is because the vendor has already established all the processes of searching and hiring candidates in their market, therefore it takes significantly less time than an independent search.
The offshore team has the required skill set
Partnering with a vendor can afford you to assemble an offshore software development team with the necessary skill set required to carry out your business's R&D effectively.
You'll find that asides from software development skills, a vendor will provide more conversant teams with technologies that aid collaboration with clients in different locations.
Already existing work structure
Vendor-assisted offshore development centers come equipped with an organizational structure that is already tested and trusted. In addition, they provide offshore development teams that work in harmony to provide your business with the innovations you require.
The offshore development center takes care of all the legal requirements of setting up an office in a foreign country. Every legal concern and risk arising from project management will also be handled by them.
The reasons above are more than enough to allow a vendor to set up and maintain their offshore development centers.
When working with offshore software development centers, many businesses are concerned about security, cultural and time differences, and the job quality provided.
However, these concerns are effectively eradicated by common vendor's processes which are broken down into three fundamental steps.
Communication of needs and requirements:
As the client, your opinion will always come first. You will share your iseas and business goals with your partner, as well as the type of programmers you require and the software services that you need. This is done so a team of dedicated software developers, specially picked to suit your needs, will be organized for you.
This first step is done to eradicate any problems that might arise due to cultural differences or job quality.
Formation of a custom proposal:
At this step, the offshore recruitment expert will provide you with a proposal containing all the details necessary for the partnership — the cost of service, company cooperation model, and so on. Everything is streamlined according to your budget, of course.
This step ensures transparency between both parties, thereby building trust on both ends.
Kick-off meeting and Legal dealings:
This final step involves a meeting, either virtual or offline. Here the terms of the long-term partnership are signed, and a software offshore team will be provided for you. Now you can manage the team and achieve your innovative goals.
This last step takes care of any data security concerns you might have. At this point, the offshore software development team is handed over to you to manage and oversee, ensuring that no data breach can occur.
Newxel CEO, Andrey Bezruchko, has this to say about our cases:
"Newxel has worked with multiple clients, and at every point, our team has surpassed expectations. Offshore development centers are the new solution to the fast-paced world that technology has become. Cost-effective, timely, and of high quality. This is truly a turning point in software team recruitment and handling."
Conclusion
An offshore R&D center might just be the edge your business needs to go above and beyond in your industry.
Opening up an R&D center offshore can be easy with the help of a trusted vendor in the foreign country. You can simply fill a form if you require offshore software development services.  You'll be contacted and soon, plans for your offshore center will be well underway.
---
Interesting related article: "What is Innovation?"