CSPO stands for Certified Scrum Product Owner®. CSPO is responsible for maximizing the value of the product to provide the result from the Development Team's work. If you have an interest in the "business side" of projects, then you must go for a Certified Scrum Product Owner, ® i.e., CSPO certification.
The role of a Scrum Master is to help the Scrum Team in working together to implement and learn Scrum. For this purpose, the Product Owner helps in creating a product vision, orders the backlog of the product, and makes sure that the job of satisfying customer requirements and those of other stakeholders is done in the best possible way.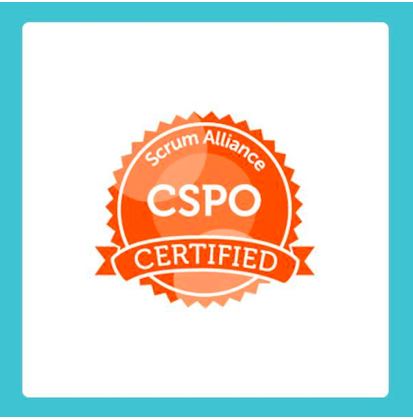 The first step toward earning a certification of CSPO is to enroll for a professional course that offers training to be a Certified Scrum Product Owner from certified trainers. The course will provide you information about the framework of Scrum and the essential knowledge to be a successful Product Owner. Since there are no prerequisites for learning and understanding CSPO, you can easily enroll for the program. Moreover, people who enroll for the very first time, get the Scrum Guide along with the eLearning Series.
What Will You Achieve as a CSPO?
The CSPO certification is a small duration and intensive practical oriented course. In a few hours, this course will help you in understanding the responsibilities of a Product Owner successfully. The course duration depends on the platform i.e., from where you are learning. One such online platform where you can learn about all the essential concepts in the least time is the Knowledge Hut website. Moreover, you can choose an offline mode of learning about it i.e., attending regular classes at an institution for learning. However, in online mode, you will be taught by a Certified Scrum Trainer to enhance your expertise, handled by Scrum Alliance.
The certification of Scrum Product Owner will not only train you in the detailed working of the Scrum framework, but it will also introduce you to the functions of a Product Owner working for your team of Scrum. At the end of the course, you will learn about how you can ensure fast delivery without compromising on quality. You will be able to lead a product as well as Scrum teams, ensuring proper order of product backlog hence delivering the product successfully.
The Certified Scrum Product Owner (CSPO) credential that you get from the Scrum Alliance® is useful in validating your expertise in Scrum. It means an agile framework focusing on enabling collaborative cross-functional teams, therefore delivering the projects in incremental portions. The objective of the course is to make you certified within your first attempt.
Course Overview, Eligibility, and Prerequisite
The certification for CSPO certification in London training will make you understand the value of improvement in the product, which is done by speeding the delivery of the features and leading scrum teams. In addition to this, it will also effectively communicate to figure out what you want the product to do, to maximize the project's ROI. So, this certification program can be considered as an ideal course package for every single aspiring professional who is eager to build their career in the field of project management.
Enrolling for this Certified Scrum Product Owner training program and thus getting a certification for the same would be useful for all the members and managers of the Scrum team. Also, for teams that are transitioning to Scrum, and the professionals can pursue this course to get the certification. The prerequisites of this certification, as discussed above, are none. Any interested professional can become Scrum certified simply by attending the CSPO training course.
These Scrum certifications, along with courses, hold great importance for scrum masters as well as product owners. Not only you receive rigid scrum-based knowledge, but also you will be able to integrate the same with your business for establishing it efficiently. A Scrum course provides you a proper understanding and knowledge related to various tools for helping you in practical fields.
Do you know that advanced learning in Scrum is highly based on technology? Well, yes. With this, you can simplify complex projects with the practical knowledge you gain from the course. Today, many great business enterprises are increasingly in search of the best Scrum masters because of the elevated level of expertise these Scrum masters have. So, to provide balancing support to the industry, a professional must attend a Scrum course of their choice.
There is a vast range of Scrum training programs that you can find online for Product Owners. Also, Product Managers belonging to different domains of this industry can get benefited from training programs online.
Significant Advantages of Becoming a Certified Scrum Product Manager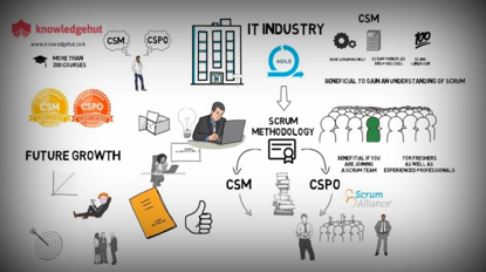 Enhancement and incorporation of practical as well as professional skills in the industry.
There would be more expert teams of Lead Agile that would ensure the utmost efficiency to an organization.
The increased Scrum functionalities are there to make sure that the best quality of the product is delivered.
The integration of training to improve the prospects of employment is a must and is one of the advantages.
They would develop a seamless foundation of Scrum, and it is quite helpful in the industry these days for making a business profitable.
The motivation and encouragement of members of your Agile teams play a significant role in establishing a business successfully.
Staying updated by developing a consistent understanding of all the practices of Agile.
Hence, all the points are significant in developing actual potentials of Product Owners, Business Analysts, Scrum Masters, Product Stakeholders, and Product Management professionals.
So, if you want to have expert knowledge on various effective principles of Scrum then a Certified Scrum Product Owner® certification is there to solve your problem. Nowadays, such certifications carry great importance. It is because a company would always prefer a certified professional over a non-certified professional. To make an organization earn high profits, the Scrum Master and Development Team play a significant role. So, if you see yourself successful in a company, then get enrolled in your preferred certification training program and achieve great heights in your career.
Author Bio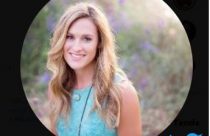 Melody F. Stern is an entrepreneur and chief editor of Business USA Today. She helps small business owners to grow their online businesses worldwide.
________________________________________________________
Interesting related article: "What is Training?"