The real estate business is not for the faint-hearted. It comes with its own set of unique challenges and a whole lot of competition. But at the same time, if you are up for the challenge and are a risk-taker with confidence, determination, and proper planning, it may just be an excellent fit for you.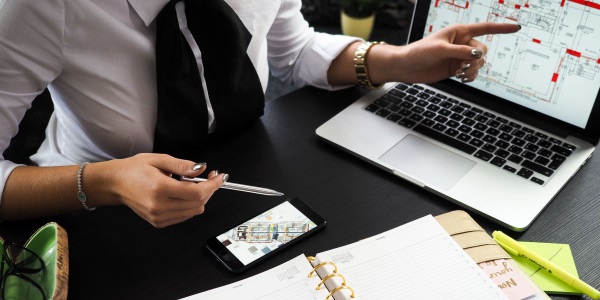 The benefits of investing in a real estate business are endless. Here are three key points you'll need to keep in mind if you want to succeed:
Mindset: Mindset is just another word for attitude. It's absolutely critical for when you do things like due diligence. However, you also need a growth mindset that can be flexible and adapt to the surroundings.
Motivation: Most businesses are 1% inspiration and 99% perspiration. There are going to be times when things do not go quite according to plan, but you must focus on the things that got you into the property game in the first place, i.e., a better lifestyle, making more money, something to pass on to your children. Motivation is the key to keep ongoing.
Planning: Planning is critical for whatever business you hold, more so in property because of its peculiarities. "Fail to plan, plan to fail!" is a saying to live by.
How to plan and start the real estate business:
Get a CRM system:
A very smart thing to do is to automate all your technical processes. Adopting a CRM (Customer Relationship Management) system will help you organise your contacts and generate actionable insights.
With this, you can walk leads through relevant lead source-based nurture campaigns, or automate the entire transaction process.
This is incredibly helpful in real estate because, with the number of different steps, the home buying process can last for years, and indeed, the relationships should last a lifetime.
An example of a CRM system is Rex Software. This system is an intelligent CRM and automation software used by top agents in the industry. It is designed to help them to get most of every lead and create loyal, mutually rewarding relationships.
Make an ideal personal plan:
You have to clear financial goals for your life, before setting the right financial goals for your business. It would help if you took the time to think about what your ideal life will look like. You must ask certain questions of yourself, like when do you want to start the work and finish it, how do you want to feel each day and how much money do you want to make?
Align your business plan:
Start writing your business plan and pay particular attention to the things that set you apart from the other real estate companies in your area. Give it some genuine thought. This is where the personal and business identities of yours can truly come together to make the magic that drives profit.
Establish a consistent marketing plan:
One of the biggest mistakes that are made by budding agents is kicking back and coasting as soon as their referrals start rolling in. So, if you're dreaming of becoming the next guru of Facebook ads, the only thing you need to know about marketing is that this is the one specific part of your business that never sleeps.
Train your brain on how to think about what's happening in the market. And more importantly, be ready to offer something of value to your leads, and it doesn't matter where they come from.
Get a website:
No matter how much local marketing you invest it, you need to have a web presence to attract leads online and engage them. It may cost a little bit of investment upfront, but a solid, SEO-focused website that allows you to integrate IDX listings and introduce those leads right into your CRM is a critical foundation for any successful property business.
Consistent prospecting:
Shiny object syndrome is a major real-estate problem. But always, the most consistent agent wins, so choose and stick to your prospecting system. A winning system need not be complicated, but it must be consistent.
Nurture leads:
A lead expects to hear from you if they are contacting you. Be the agent that is always there, and you are going to beat the herd naturally.
Have proper time management:
One motivating factor for investing in smart automation is saving time. You can free up time by eliminating manual work through automation to focus on the activities that drive revenue. The ability to do marketing automation further underlines your need for a CRM that will eventually act as the engine to support your efforts.
How to grow in the real estate business:
Following is the essence of some points that will surely lead you to grow in your real estate business:
Leverage your Sphere of Influence (SOI).
Start Networking as it is the key to anything and everything.
Use software like Rex as an aid to CRM.
Check the cost for Google Ads in your area.
Run Facebook ads.
Optimise your website for organic search.
Start blogging.
Summing Up
All in all, there is an abundance of opportunities for you to grow in the real estate industry. However, as with anything, planning is key.
---
Interesting Related Article: "Benefits Of Using CRM Apps For Real Estate Businesses"