COVID-19 has changed the way everyone does business. Retail shops have smaller occupancy limits to comply with social distancing requirements and many businesses are operating entirely online. Even real estate investors are changing the way they do business.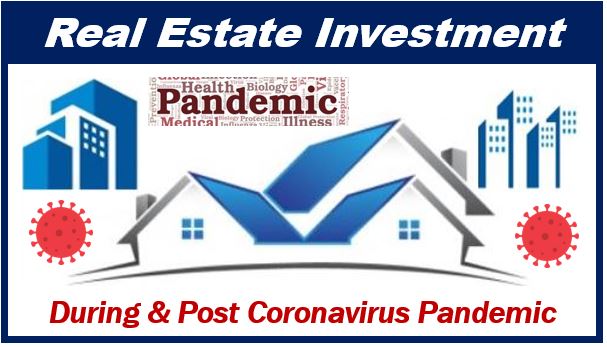 If you're a real estate investor hanging on to traditional strategies, you'll need to transition with the world at some point. To manage your investments throughout the pandemic and into its aftermath, consider the following strategies.
1. Buy-and-hold
Building your real estate portfolio is one of the best ways to build wealth. With interest rates an all-time low, now is a great time to acquire some properties and hold on to them throughout the coronavirus pandemic.
There's a huge advantage to renting new properties in the middle of the pandemic. You can set high credit standards and select tenants who have a stable source of income, like Social Security. If people have maintained their income this far into the pandemic, chances are, they'll maintain that income long-term.
When the economy recovers, property values will increase, rents will rise, and you'll have a head start turning those rental properties into sources of passive income.
2. Outsource landlord responsibilities
You probably love being a property investor, but do you enjoy being a landlord? Properties need to be managed, and it's not an easy task.
Managing your properties during the COVID-19 pandemic can require more work than you're used to handling. For example, you can't host open houses and many people are too scared to meet in person for a showing. You can use virtual software for tours, but if you're not already using that kind of tech, it can be challenging to set up the system.
Consider outsourcing your landlord duties to a reputable property management company and give yourself a break. Property management companies will already have access to virtual software to host digital open houses and create virtual 3D tours. For them, it's easy.
Working with a property management company will also ensure that you don't get overwhelmed with handling breakdowns. The coronavirus pandemic can be extremely hard to deal with and the last thing you need is more stress.
3. Invest in commercial real estate
If you're worried about the residential housing market going down the drain, certain commercial real estate investments are more stable. For example:
Office buildings and complexes
With remote work on the rise and quickly becoming the norm, office buildings are being sold quickly. With restrictions still in place, many office buildings can't operate as usual. If you're going to buy commercial property, you'll find some good deals on office buildings.
When the pandemic is over, office buildings will be a valuable asset, even though there will still likely be restrictions in place. Some types of businesses will always need to operate out of a physical office.
Self-storage facilities
Generally, self-storage facilities see more business when the housing market declines. People who need to move usually end up downsizing and need to store their belongings in a storage unit.
As long as unemployment numbers don't keep rising, self-storage will be a priority for many people during and after the pandemic.
Senior housing communities
The need for senior housing communities will always exist. However, just prior to the pandemic, there was an overabundance of these communities. Not all are doing well, and many are looking to sell to cut their losses.
The market for assisted living facilities was valued at $83.2 billion in 2020 and is expected to grow by 5.3% through 2027.
Hospitality businesses
With so many stay-at-home orders across the United States, the hospitality industry has been struggling. While some can survive, many hotels and motels will end up selling their businesses. This is a great opportunity to acquire a commercial investment at a discounted cost.
4. Avoid investments that are less likely to thrive post-COVID
While some commercial investments will bounce back after the pandemic, many won't be so lucky. For example, malls and plazas designed to facilitate large groups of people for dining and shopping are probably not going to make a comeback anytime soon.
Even after the pandemic is over, some experts say we'll still need to observe social distancing and wear a mask for a long time.
Focus on investments that facilitate necessary services
The best coronavirus pandemic investment strategy is to focus on investments that facilitate necessary services. For example, food production, warehouses, and residential properties.
It's impossible to know exactly what the future holds, but it's safe to say that essential businesses have a better chance at remaining open if the world goes into another lockdown.
---
Interesting related article: "What is an Investment?"