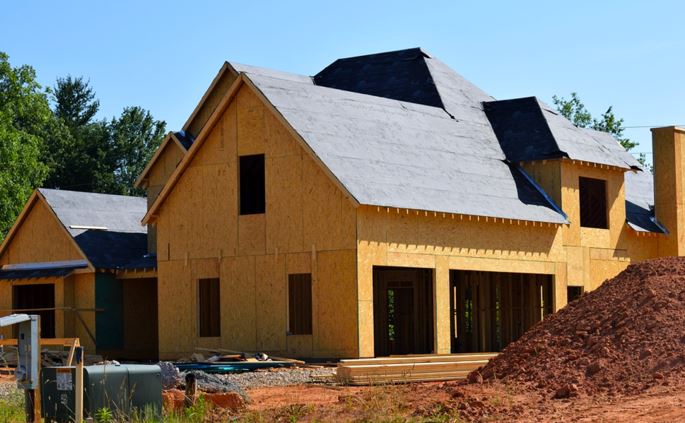 With 2019 in our rearview mirror, analysts are looking to 2020 to determine what changes to expect in the real estate sector. In 2019, the real estate market was characterised by low interest rates, limited supply, and rising demand.  This is particularly true in densely populated enclaves on the East and West Coast where demand for affordable housing is particularly strong. Industry-leading aficionados routinely gaze into their crystal balls, hoping to make sense of a myriad of factors driving the demand/supply paradigm vis-à-vis property prices.
One of the most important determinants of homeownership is interest rates. Trading Economics lists the Federal Funds Rate at 1.75%, following the previous decision on October 30, 2019 by the monetary authorities. The Fed has consistently lowered interest rates throughout the course of 2019, indirectly helping to make property more affordable through long-term loans a.k.a. mortgages.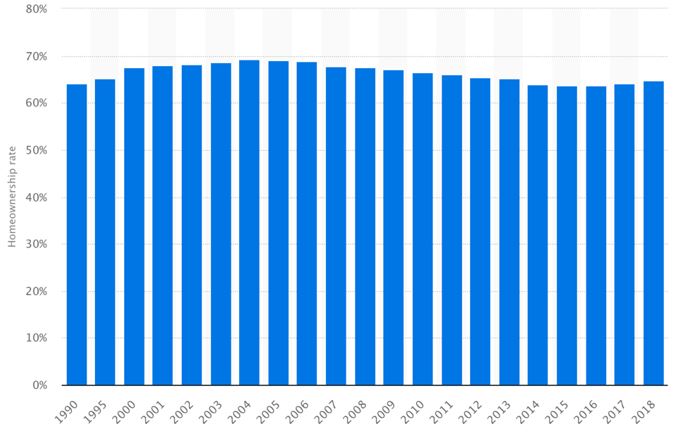 An equally important metric to consider is the homeownership rate in the United States. Statista (a leading statistics portal) indicated US homeownership has consolidated between 2014 and 2015, and is now registering a steady uptick through the end of 2018. For example, homeownership was measured at 64% in 2014, before dropping to 63.8% in 2015. In 2016, homeownership dropped to 63.7% before rising to 64.2% in 2017. In 2018, a notable increase in home ownership took place with 64.8% of the US populace owning their own homes.
These figures tend to be encouraging as the proportion of owner-occupied households has steadily risen, after falling precipitously in the years after the Global Financial crisis of 2008/2009.  Mortgage rates are currently hovering around 3.75%, significantly lower than they were in 2018. This tends to bode well for banks and long-term lenders in the business of refinancing properties for homeowners. For 2020, there is widespread consensus that interest rates will remain low and current trends in the property market will continue.
The importance of low interest rates cannot be stressed enough when it comes to purchasing real estate. Fractional percentage decreases can have an outsized impact on the payback over the length of a 30-year loan. The effect of low interest rates is one factor to consider when evaluating the nature of the real estate market in 2020; the other is property appreciation.
When these two metrics move in opposite directions, homeowners derive the maximum yield from their real estate holdings.  Industry leaders point to interesting trends in the market, as evidenced in the Danny Haber interview on the nature of the real estate market in the heavily congested San Francisco Bay Area.
For example, Bay Area real estate – among the most outrageously priced in the country – has been beset with many entrenched bureaucratic problems such as Proposition 13, lack of political will, and excessive demand as a result of Silicon Valley's burgeoning prosperity.
Affordable housing remains elusive in an area with a heavily skewed Gini coefficient.  The difference between the haves and have-nots has led to an untenable situation with a growing homeless problem. To combat these issues, developers are seeking nuanced solutions through innovative new technologies including MacroUnits and Magic Walls.
San Francisco hardly qualifies as a microcosm for the greater US real estate market.  Nonetheless, the housing challenges on the lower end of the spectrum are pervasive across the country. Plus, they will likely remain that way throughout 2020. Low construction numbers will only make the problem worse. Equally important is the affordability issue.
Analysts foresee a slim chance of home prices coming down anytime soon. With low inventories and rising prices, new homeownership will only be possible for those who are gainfully employed and approved by the banks. The risks of historically-low interest rates and low unemployment figures are clear: a housing crisis may develop as a result of excess demand and limited supply. This could result in additional price pressures.
Interest Rate Movements: Short-Term & Long-Term Effects and Correlations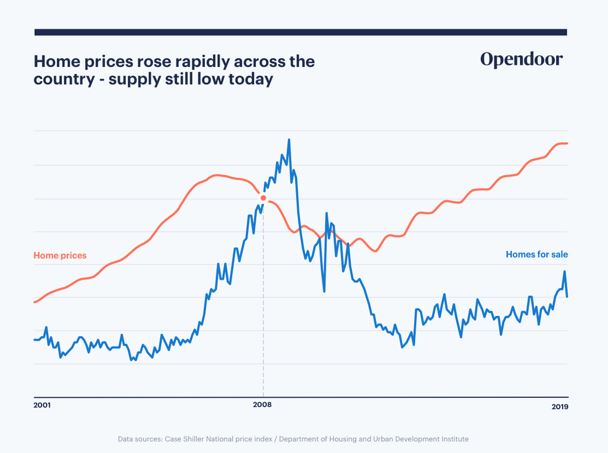 When it comes to who is buying and who is selling, it's clear what's going on. The millennials are the ones looking for property and the Baby Boomers are the ones holding onto their properties. According to Realtor.com, some 46% of all mortgage originations come from millennials.  The problem is that their buying power is limited to a large degree, with slower wage growth and rising home prices.
As a result, many millennials are living at home with their parents and reluctant to move out into the real world and buy property.  Yet, interest in homeownership remains strong.  Most of the focus is on suburbs, and an increasing shift to work/live accommodations where people can work from home is taking place.  The pillars of a strong economy are abundantly clear in the US economy, including increased consumer spending, steadily rising wages, and historically low unemployment.
All of these factors typically bode well for increased homeownership.  It is important to distinguish between the federal funds rate and its effect on short-term interest rates and long-term interest rates.  When the Fed raises rates, this impacts your discretionary spending ability by increasing the costs of borrowing on short-term loans and credit cards.
The long-term effect is less clear since there isn't an immediate effect when the Fed changes interest rates.  The overarching objectives of the Federal Reserve Bank are maximum employment and economic stability.  The Fed does not meddle in the property market by seeking to boost homeownership through decreasing rates.
What Other Factors Impact the Housing Market?
Housing prices are affected by many different factors, including Supply-side considerations and Demand-side considerations. From the supply side, the following factors need to be considered: the number of newly constructed units, and the number of sellers.
From the demand side, there are many different factors to consider when it comes to housing prices. These include the affordability of housing, speculative demand, the availability of mortgages, interest rate considerations, the number of households, and economic growth.
Viewed in perspective, all of these factors interact with one another to determine equilibrium prices in the property market. Everybody agrees that the most important group to watch in 2020 is the millennial group. The oldest millennials will be turning 39 in 2020, and all of them will be coming into their own, at a time in their lives when homeownership is the #1 priority moving forward.
_____________________________________________________
Related article you may find interesting: "What are Interest Rates?"