Human behavior is unpredictable and ever-changing; hence, dealing with people is not easy. If you're an HR person, how many times have you thought of having a system or an application that can handle all the ad hoc HR requests? These requests may include personal information updates, benefit registration, time-of-use verification, tax returns, deductions, and more. This is where employee service portals can help.
Employers are increasingly providing employee portals so that staff members can access pertinent information on their own. You can read and understand the blog to learn why management and employee self-service portals are beneficial for your business.
Getting Started With An Employee Service Portal?
The majority of contemporary HR management systems have an element called an employee self-service portal (ESS).This service portal enables staff members to conduct job-related tasks that were formerly handled by HR, eliminating the requirement for them to submit paperwork or get in touch with administrative staff for changing contact information. Taking a pay stub and requesting a leave. Registering for benefits.
Remote workers, on the other hand, are connected to work through technology. From day one, we have relied heavily on boarding tools, messaging apps, and email to get the feel of our new workplace.The employee service portal plays a vital role here. Using their login credentials, any employee with a device that can connect to the internet can use the employee self-service portal. These days there many big cloud platforms which provides the employee login portal for any level of businesses. If you are looking for the employee portal of your company you check direct2hr. To learn more about how ESS portals helps in any workplace keep reading.  
How Service Portals Benefit You As An Employee?
Being an employee, if you are still in doubt whether you can get any benefits from a login portal, then you might be glad to know that there are several benefits an employee can get from such portals. There are many tools in the service portal that help in the tracking and management of your job records.
Apply for leave and reimbursement.

View schedules and submit shift change requests.

Access to payroll information

Update personal information (emergency contact number, address, bank details)

Sign up for benefits.

Receive alerts and notifications for birthdays, anniversaries, holidays, and shift changes.

receive vocational training.

Access to onboarding documents and manuals

Attendance and time tracking

Performance evaluation and evaluation

Time-off requests
How Service Portal Benefits You As HR?
By passing on some filing work to the employees, it reduces the work of the HR team, which leads to the smooth functioning of the company. And it also tracks and manages job records of each and every employee.
Better resource allocation and cost savings

Boost employee engagement

Provides optimized system

Shorten the resolution time.

The help desk expands the knowledge base.

Employees rate the service desk's customer experience highly.

Save time and money.

Better data quality

Flexibility
Choosing The Right Ess Portal For You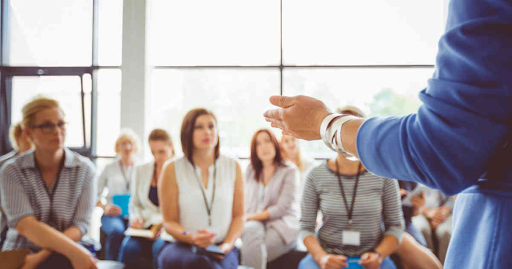 While ESS portals have numerous benefits, so does the number of portals. Therefore choosing the right portal for your business from the bunch can be really tough. You can consider these points for the perfect approach according to your company.
1. Identify Your Organization's Needs
You don't need all the features that full-fledged employee services offer. For example, you may already have payroll software that can handle tax credits, so employee self-service does not need to handle them. So, be clear about what your employee self-service portal needs to meet and choose accordingly.
2. Choose Software That Grows Along With Your Company
You may not need all the features right now, but as your business grows, so will your needs. Make sure your software is scalable. To grow your business digital marketing helping alot in this era.
3. Integrations And Partnerships 
Make sure your software is compatible with other tools in your organization. Does it work with your payroll software? Does it work with your messaging tool?
4. Ask For Support
Ask for help with articles and staff training. If your company uses this tool, make sure you have documentation on how to contact them and how to contact the support team if necessary.
How The Employee Portal Increases Efficiency And Productivity?
Time Is Saved On Administrative Tasks By Providing Access To Employees
As a developing organization, time is precious. Administrative tasks are necessary but time-consuming. In an organization where time is money, a human resources professional must work on unnecessary paperwork rather than focusing on important tasks.
Improvements In The Accuracy, Precision, And Compliance Of The Data As Data Sources Are Employees Themselves
Whenever the HR team does the form filling work about the personal data or anything there's a scope for human error. Whereas if the employee does the filing, errors are eliminated and reduced, and the employee can access and change the data or upload documents from their device and from anywhere.
Positive Acceleration In The Process Of Recruitment And Onboarding The Employees
Companies are always seeking new employees. There is a chance that the company will require a replacement for an existing employee or additional help to achieve its goals and objectives. The HR team needs to be prepared and should be able to kick-start recruitment on short notice. With employee self-service taking care of all the mundane tasks, it gives the HR team the luxury to devise and implement a recruitment strategy.
 Getting Easily Notified Time-Off Trends In The Organization
Notification of time-off, leave, shift changes, etc. within the firm.At the point when HR groups become the go-between who need to deal with time-off endorsements, it turns into one more undertaking in their consistently developing plan for the day, consuming a huge chunk of time to support them. Without the mediation of the HR group, representatives can find out about their organization's vacation schedule, apply for time-offs, and get them supported in a couple of snaps.
Entrusts And Amplifies Employee Engagement
Companies are giving employees the ability to complete their work independently without the assistance of a third party by providing them with the appropriate tools. By doing this, it gives the employees a sense of importance, giving them the impression that the company is actually looking out for them and helping them finish their work. Because of this, they are personally invested in the organization's development and would perform to their full potential. This applies to the organization as a whole, not just the HR team.

When employees have a sense of autonomy and empowerment, they have more time to devote to more strategic tasks like planning for succession, developing recruitment strategies, and complying with the law. Employee self-service portals will enable them to generate reports, learn about what is working and what isn't, and make a significant contribution to the growth strategy of the company.
Conclusion
Employee self-provider portals enhance administrative centers' efficiency, streamline systems, and raise worker engagement. This benefits both the HR manager and the employee, as well as the company as a whole.Employee portals can consequently save precious time via virtual processes, ensure flexibility, and support worker loyalty. The most widely used Employee self-provider portals are SAP SuccessFactors, SP Employee Self-Service Portal, BambooHR, Zoho People, InStaff etc.
---
Interesting Related Article: "How To Onboard Remote Employees"