Digital technologies have integrated into most aspects of human lives. And one of them is how you handle your money. Banks are among the oldest institutions, but technological innovation is revamping them. And the result is Online Banking.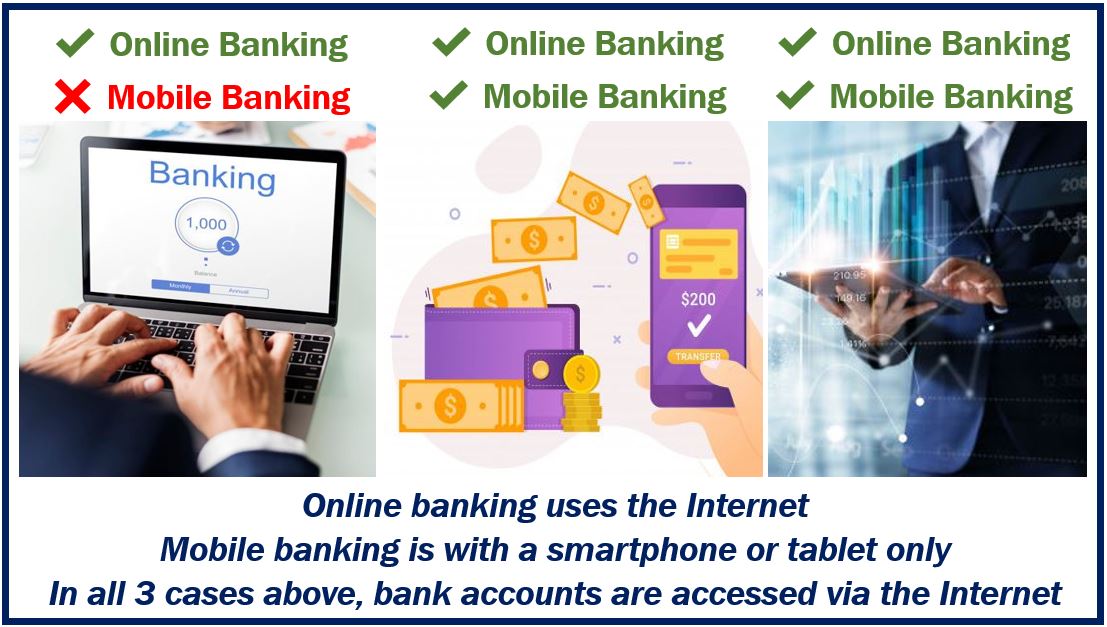 If you've been receiving sales pitches from your bank's customer service department to open an online account, then there are excellent reasons for doing so. In this article, you'll learn about the benefits of banking online and why it is the future moving forward.
Access Your Account Anytime, Anywhere
One of the main benefits of banking online is that you can access the services anytime, even outside banking hours. Banks are usually open from 9 in the morning to 5-6 in the evening. But online portals are open 24X7. You can log in with your credentials and access your account. Also, you do not have to be in the same city or town. You can be miles away, and all you need is an internet connection and a smartphone.
This online mode also allows you to get in touch with customer support 24X7. If you need any assistance in the middle of the night, you can log in and initiate a chat or write an email. Thus, you can easily have your concern resolved at the earliest.
Pay Bills and Transfer Funds Easily
Online banking portals are a complicated set of applications. They are designed to carry out significant transactions in the most accurate manner possible.
With just clicking a few buttons, you'd be able to send money to your friend or any payee. This is something that requires you to stand in a long queue, fill out a form, hand cash over to the teller, and wait for the confirmation. In the digital world of banking, all you need to do is enter the payee's details, select an amount, and hit the "Pay" button.
You'll get the confirmation over your email once the payment has been made. Through the online portals, you can also pay your monthly bills. Most banks allow you to schedule the payment every month. This automatically pays off the bill without any manual intervention.
You can only pay for the goods and services you purchase online with internet banking. All of these at little to no extra cost. You might pay a service fee on certain transactions, but those are going to be extremely low.
Highest Level of Security

Online or internet banking is often perceived as unsafe and not secure. Especially in movie culture, you get to see how hackers siphon off money with ease from someone's bank account. While these things do happen, and financial services are often the target of security breaches, but for the most part, online services are incredibly secure.
Consider the stats that say that banks spend about 0.3% of their revenue on cybersecurity. This equates to billions of dollars every year. International Data Corporation or IDC states that total security spending will be around $151.2 billion by 2023. So you can be sure that the financial institutions have the best cybersecurity measures in place.
But banks also need you to be careful about your banking. If not, there's a chance of your online bank account getting compromised.
Faster Application Processes
Banks have a reputation for being slow in everything they do. While the speed has improved considerably, the services aren't instant. Whether you're trying to apply for a loan or checking for offers, the process requires you to visit the bank, talk to a rep, and fill out an application.
The lengthy waiting times involved with banking is not unhidden. But online banking promises swift services and applications. Sitting at home, you may apply for a credit card, mortgage, and other types of loans. In most cases, you may not even have to fill out any forms either. With a quick application, the loan amount is disbursed quicker, and you get faster access to cash.
Monitor Your Account Easily
Lastly, you can monitor your entire banking activity from one place. This is incredibly important for individuals who are subscribed to multiple banking products. So they have their checking and savings account, then a credit card running, a mortgage loan opened and making active investments. Online banks offer state-of-the-art investment opportunities ranging from insurance to stocks.
You get to manage all of these from a single account; no need to log in to different accounts. Just visit the correct section of the application, and you can see all of the updated details.
Online banking is the future of banking because more and more banks are investing in it. The acceptance rate among consumers is high as well. So sign up for an online account today!
---
Interesting related article: "What is Personal Finance?"