What's most important to you as an employee? The time you get to spend with your family? Working at a forward-thinking company with good job benefits? Professional and career growth?
It's not always easy to choose, but when you're working in the world's best-rated country, you won't necessarily need to. A work-life balance and lucrative job opportunities are just a few things that contribute to the high standard of living in Canada.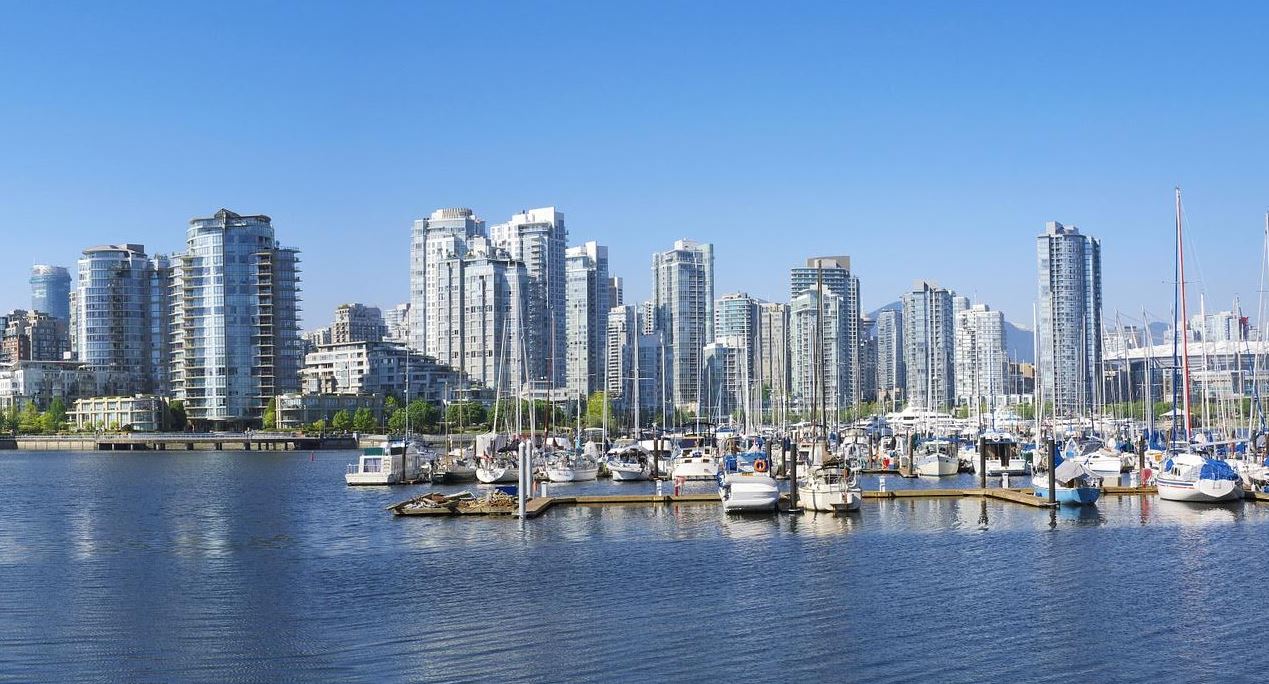 Thousands of foreign workers are currently employed in cities like Toronto, Vancouver, and Montreal. In fact, Canada issued over 200,000 work permits in 2021 alone. In this article, we uncover the top 7 reasons to work in Canada!
Top 7 Reasons to Boost Your Career in Canada
1. Job Opportunities
Despite the pandemic, Canada is still planning on welcoming 1.23 million immigrants by 2023. One of the major reasons for the large immigration targets is Canada's aging population, that's retiring quicker than new job vacancies can be filled.
From registered nurses to transport drivers, there are numerous in-demand jobs across the vast country, and the Canadian government helps employers fill them through economic immigration programs.
In addition to permanent job positions, one can also consider seasonal work in Canada, which will give the opportunity to live and work in Canada for a certain period of time.
2. Balanced Work-Life
Job satisfaction is just as important as your downtime. Permanent, full-time employees in Canada work approximately 37.5 hours per week with up to 15 days annual leave. If you're planning to start a family, then you can look forward to Employment Insurance that covers new families for maternal and parental leave starting at $357 per week for up to 69 weeks.
What's more, low-wage foreign workers' Canadian work visa applications are assessed by Employment and Social Development Canada (ESDC) to ensure fair working conditions and work hours.
3. Forward-thinking companies
Canada is home to hundreds of forward-thinking companies with modern workplace practices like yoga and exercise programs, office styles, and set-ups to reward and appreciate employees, such as through Able Recognition products. This makes Canada an attractive destination for young professionals and tech experts.
4. Become a permanent resident
One of the best reasons to work in Canada is the work experience you'll gain that can be used as an effective stepping stone to obtaining permanent resident status in the country. That's because the majority of immigration programs favor applicants with local work experience.
5. Canadian lifestyle
Working in Canada means that you'll never run out of things to see and experience because the Canadian lifestyle is as unique as its multicultural population. Canada has four distinct seasons that allow for exciting outdoor activities like skiing and snowboarding during wintertime and exploring one of 48 national parks where you can spot wildlife and the famous Rocky Mountains.
Ethnic restaurants and markets are as much part of Canadian culture just as ice hockey is. Not to mention the exquisite European architecture found in the streets of Quebec.
6. Affordable cost of living
Compared to other developed countries, the cost of living in Canada is affordable. Naturally, it depends on how near you live to metropolitan areas that tend to be pricier when it comes to renting and utilities. Canada also has one of the highest minimum wage rates that can range from $11 – $15, depending on the province.
7. Get a Canadian work visa in 2 weeks
There are several work permit programs like the International Mobility Program (IMP) and the Global Talent Stream (GTS) that expedite Canada work visa applications in as little as two weeks. These immigration programs focus on helping Canadian companies hire professional skilled workers like web developers and independent professionals, among others.
There are other work visa programs with longer processing times aimed at in-demand workers like caregivers and farmworkers. The upside is that these programs allow you to apply for a Canadian work visa and permanent residency at the same time!
Learn more about the Canadian work visa evaluation process by visiting this page.
Want to Work in Canada?
If these 7 reasons to work in Canada sound good to you then, why not take the plunge and join the growing Canadian workforce? The work visa application process can be a bit tricky, but with professional help and employer support, you will be fast on your way to working in one of the best-rated countries on earth.
For more information about work in Canada and work visa types, go to CanadianVisa.org, a recognized immigration agent who works with certified visa specialists.