With the release of bitcoin in 2009, another opportunity for traders was opened. Their field of action expanded, and they began testing their skills in bitcoin trading as well. After the release of bitcoin, many other cryptocurrencies were introduced, which only increased the chances of later converting cryptocurrency into an industry in itself.
Further, seeing the growth of cryptocurrencies, not only professional traders remained involved. Various apps came to the market, enabling even the simplest citizen to invest and start trading cryptocurrency.
Thus, over time and with the development of the cryptocurrency industry, many people became involved in trading, seeing it as a viable opportunity to make money.
Maybe even you who are reading at the moment, have tried, or want to try bitcoin trading.
Below, we present the three most substantial reasons why you should try bitcoin trading.
Cryptocurrencies are volatile
Since they are as new as an industry, cryptocurrencies are volatile as well. But the fact that they are volatile makes them even more attractive and increases the chances that traders will benefit more and more quickly.
From November 2017 to July 2019, bitcoin peaked in value at close to $20,000 in price, went down to $3000, and climbed back up to $15,000 again. These are substantial price differences that happened in a span of around 24 months.
Recently, bitcoin went down due to coronavirus hitting almost as low as $3000, but then climbing back very fast to nearly $10,000. Therefore, those who can manage their assets right can turn these price movements into outstanding profits. That's why volatility makes cryptocurrencies attractive.
Cryptocurrencies never sleep – 24/7 market
Considering that you may have another full-time job and want to start trading as part-time, then cryptocurrencies are an excellent opportunity for you. You can keep your job and start the first steps in bitcoin trading when you want, before or after work, because the cryptocurrency market is open 24 hours.
In fact, this has been seen as a major advantage for cryptocurrencies. Trading bots are an excellent option also. Softwares such as bitcointrader.site will do the job for you 24 hours, non-stop.
Moreover, cryptocurrency assets are independent of trading markets, so you don't need to wait for markets to open and close. Instead, you can trade around the clock – the market is always fluctuating despite the hour, enabling you to make decisions as and while you hear market news. Also, there is little to no minimum real currency deposit or buy limit, so you can start small and improve your positions as you get better.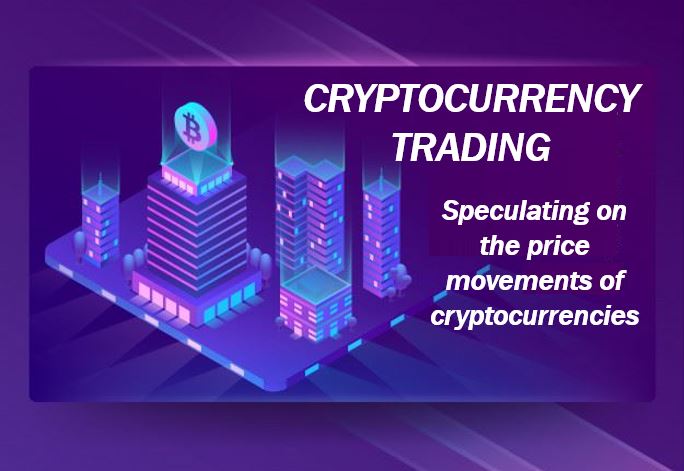 The cryptocurrency market is easy to understand
Cryptocurrency trading is straightforward and practical, even for a beginner. Maybe forex trading may seem a little more complicated, but with cryptocurrency, it's different. When you start trading crypto, you don't have to worry about the significant trend.
Volatility could be a little more complicated to understand in the beginning, but you can start learning to trade with demo accounts. With demo accounts, you can shape your skills as you enter the cryptocurrency world. Also, you can use trading bots, that will get the job done for you.
Video – Cryptocurrencies
---
---
Interesting related article: "What are Cryptocurrencies?"