If you are looking for a way to more accurately manage your job costs, you may want to consider implementing construction job costing software. This type of software helps you make correct and profitable decisions, get more accurate job costs, and even get fast access to detailed payroll, all in one place.
Best of all, you can rest assured that there won't be any job cost accounting errors that could significantly affect your finances. If you are looking for a way to stay on top of your job costs, consider using this software.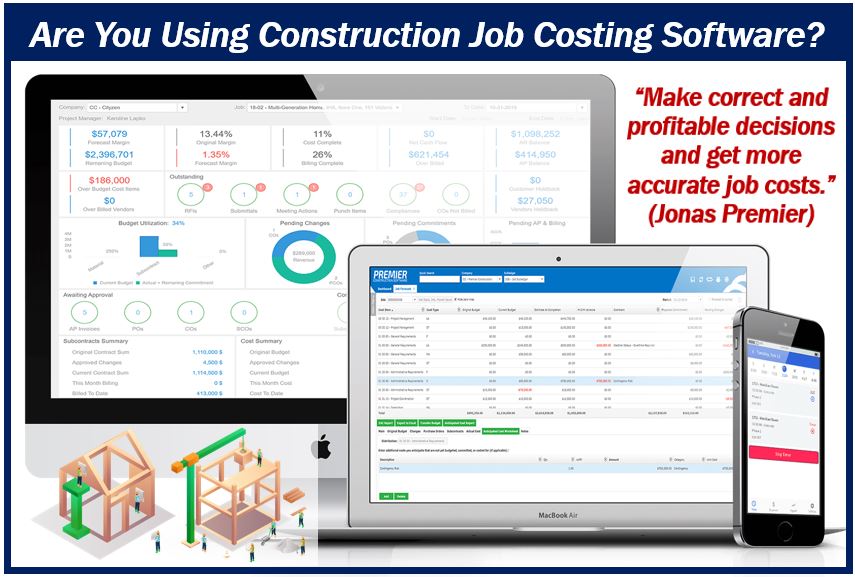 Manages Your Job Budget
Keeping track of your job budget can be stressful and extremely overwhelming at times. This in turn, can cause you to make some errors that could significantly affect your budget in the long run. Purchasing materials and other items needed for your particular project can easily lead to overspending.
However, with construction job costing software on your side, you can make sure that you do not accidentally buy the same thing twice. It lets you see for yourself just how much you've spent already so that it keeps you from spending more than you should be.
Helps You Plan Better
Having an accurate construction estimate helps construction managers see things more clearly, thus making it easier to plan ahead. The better prepared you are, the more things are likely to run smoothly.
This type of software also allows a better view of future spending and can even show how to avoid costly mistakes, while also helping to save a notable amount of time and money on construction projects that are currently in the works. All in all, construction job costing software can help you keep track of everything you need all in one place.
Helps You Save Money
Saving money is never a bad thing, especially when it comes to your construction project. With extra money, you are able to buy more materials and more. Using construction job costing software helps you predict how much a project will cost as accurately as possible.
This is because the software relies heavily upon factual data, as opposed to a previous experience or simply estimating. These savings can be passed on to your project or even onto your clients, who will greatly appreciate it and will be more willing to work with you the next time around.
Helps with Communication
It would be an understatement to say that communication is vital when it comes to a successful relationship between you and your client. Construction job costing software helps companies find a way to provide their clients with accurate updates that have to do with things such as progress, savings on the project, any milestones that have been achieved, whether or not the deadlines are being met, and overall information about the project.
The more communication, the better the relationship will be with the client and the more they will be willing to work with you on a future project.
Produces Better Results
All in all, it is safe to say that having construction job costing software on your side will improve your life, improve your job, and help make your employees more efficient. This software can help avoid costly delays, prevent going over budget, and even help with a variety of tasks such as calculating, paperwork, scheduling deliveries, and obtaining any permits required for the current project.
Running the finances of your construction job is not something simple, and a little bit of extra help in the form of software is always welcome.
---
Interesting related article: "What is Project Management?"