Ever dream of being your own boss? Do you hate your current job? Or how about this, do you need to make more money to make ends meet? Trust me, we can all use a few extra hundred dollars here or there. Fortunately, there are literally hundreds of profitable side hustle ideas for you to start. In fact, some will allow you to make a full-time income (on the side).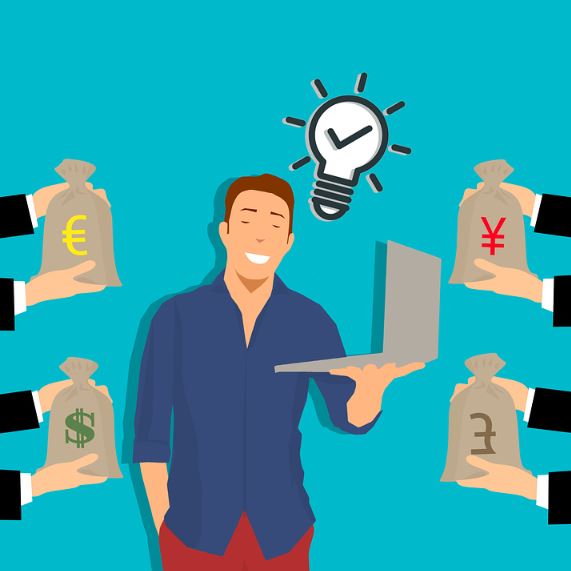 Here are five brutally honest reasons why we love side hustles, and why you absolutely need to start a side hustle on the side of your full-time job.
Financial Security
Let's not run away from the main benefit of starting a side hustle – financial security. According to WealthRebels, the median household income in the United States is $63,179.  Unfortunately, this is not enough money to support a growing family. So, if you are ready to make life-changing money, then you seriously need to consider starting a side hustle.
Even if your side hustle only provides you an extra $100 per month, that adds up to an additional $1,200 over a year. You can use this money to cover insurance, rent, food expenses, or you can even invest it in the stock market.
Challenge Yourself
Before you launch a side hustle, we need to address the elephant in the room. Starting a side hustle is hard, very hard. But, if you possess the entrepreneurial spirit, motivation, and discipline to never give up, then you can start a six-figure side hustle (or rather small business). From offering your skills as a freelancer to launching a million-dollar website, and everything in between, the opportunities are endless.
If you want to start small and eliminate the risk of failure, then tap into the raging hot gig-economy. There are literally thousands of hard-working individuals who turn to Uber, DoorDash, Postmates, or Instacart to make an extra hundred dollars a month. The best part is that the gig-economy requires almost no upfront expenses. So, you will start making money immediately! Cha-ching!
In addition, you can explore logistics opportunities where a new carrier packet and setup can help you through the process. This will help you take advantage of existing drivers' spare capacity with traditional logistics companies, allowing you to earn additional income at your convenience.
Network with like-minded Professionals
Do you enjoy meeting new people? What about networking with successful people? Well, if you start a side hustle, you will meet new people, and you will network with them. Chances are you will find a mentor who has done exactly what you are trying to do. Rely on this mentor to introduce you to future business partners, or other individuals who are in the same position as you are.
Together, you both can navigate the competitive business landscape, land new clients, and scale your side hustle. As studies show, entrepreneurs who have a support network tend to succeed. They rely on this support network for candid feedback, new ideas, and more. This 'free' advice and feedback is unparalleled and needed if you want to truly succeed and make life-changing income.
Learn New (in-demand) Skills
Whichever side hustle you pursue, you will learn new skills. For example, if you are a delivery driver for DoorDash, you will master the art of time management, and you will understand the essence of customer satisfaction. These two skills will serve you well for the rest of your life and can be applied to other situations. If you decide to start a blog or website to make money online, you will learn valuable skills, such as digital marketing. Believe me, these skills are in-demand, and the best digital marketers command multiple six-figure salaries. Who knows, this vital skill may launch an entirely new career for you.
Being the Boss is Fun!
Are you a leader? Do you enjoy collaborating and managing talented employees? If so, then that is good news, because once you enter the growth phase, you will need to outsource specific tasks.
As the boss, you will decide what work needs to be outsourced, who to hire, and how much to pay that employee. This is a responsibility you should not take lightly; however, calling the shots is fun and is a great experience. If you are ready for more control and are tired of working for someone else, then start a side hustle.
Wrapping Up: Why We Love Side Hustles
As you can see, starting a side hustle comes with a myriad of benefits. It is a chance for you to leverage your skills to make money, network, and learn new (in-demand) skills. Above all, it is a chance to make life-changing money.
Remember, starting a side hustle required dedication, internal motivation, and the willingness to learn, because you will make mistakes. If you are up for this unbelievable experience and challenge, then starting a side hustle is the perfect opportunity.
---
Interesting Related Article: "Tips for Transitioning a Side Gig into a Full-Time Job"