Your Customer database is integral to your business. Without it, you would not be in business.  So the choice of where it should be stored is extremely important to most business people. Since Salesforce came on the scene they have made a huge case for Cloud-based CRM.
This is a great option if you want to spend hundreds of dollars a month for a slow browser-based product.  But for most normal business people you want something fast, effective, and free from ever-rising monthly billings.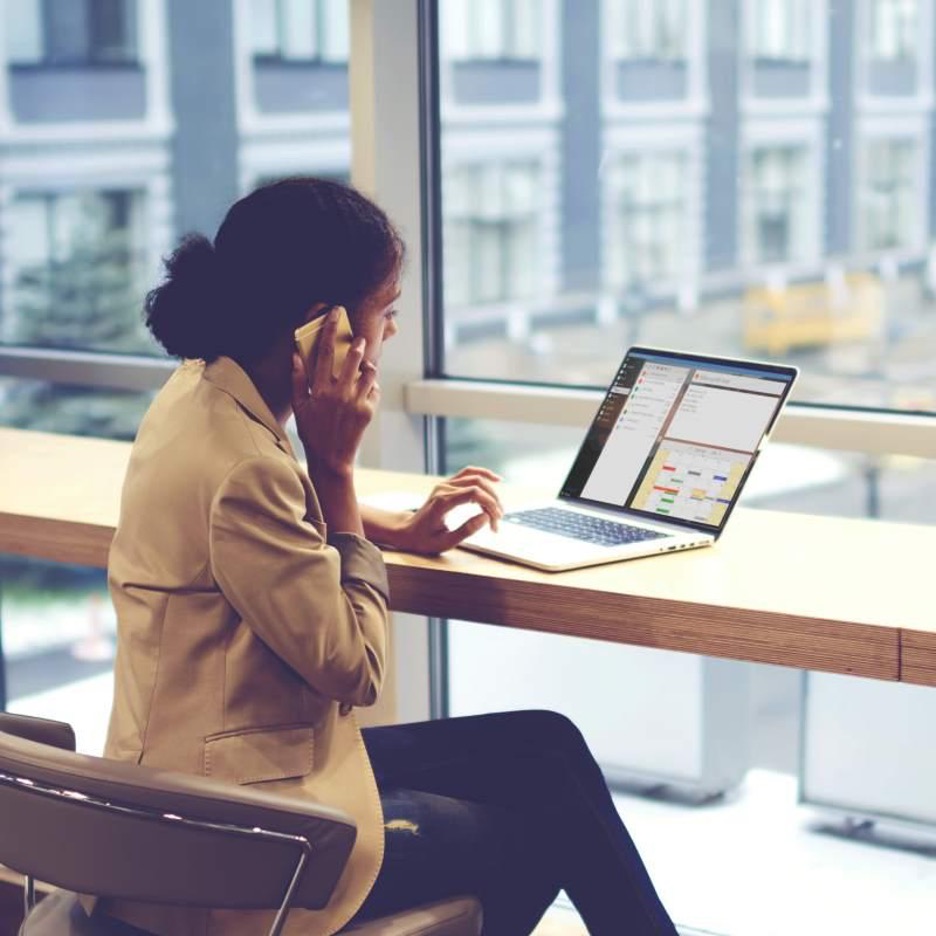 For most people, a PC based or On-Premise CRM is the logical choice.  Look at the advantages:
1. Hassle-free installation
A Windows program has a simple install process.  Run the installer and it completes.  Most PC based CRM products will create a data file automatically.  There is no need for an IT Department.  It doesn't change if you use the wrong browser.  Everything is integrated.  Just download and Install.
2. Seamless access
Round-the-clock accessibility is by far the greatest benefit of a CRM on your own Office network.
Imagine that you need to make some urgent, yet game-changing sales call while on-the-go, or send an amended sales proposal, or quickly find a contact's phone number or an e-mail when your internet is down or the cloud server under maintenance.
With a PC based CRM, you can easily find the data quickly on your own PC.  If working remotely – on a train, in a café, at home; and on any device – be it a desktop, a laptop, a smartphone, or a tablet. Again, all you need is to turn on your device.  A CRM that runs on the device will always be available.
3. Ease of use
You already know how to use your PC and all the software on it.  There is nothing like the steep learning curve of cloud-based systems created by overseas programmers.  There is no password, no logon, no lockout.  Your data is always available.
4. Affordable product
Cloud-based systems say you should pay monthly and then bill you annually – without any refund policy.  PC based CRM software is something you own.  You buy it once and own it forever.  The cost is generally a fraction of what a Cloud-based CRM costs, sometimes as little as $40 per user for a program like DejaOffice.
5. High-security levels
A very serious concern for any business using web-based information storage systems is, of course, security.
As shown in the chart by Forrester Research, the most common reason why businesses are wary of adopting a cloud solution, also known as software-as-a-service or (SAAS), is security concerns.  These concerns are well-founded since your cloud data is held on servers that are under someone else's control.
The whole purpose of GDPR on May 25th, 2018 comes from the fact that many well-known corporations have abused the privacy and security of their clients.
A good On-Premise CRM will have built-in encryption and security features, so your corporate customer data is always in your control.
6. Reliable operation
Nobody wants to imagine the possibility that a system that you rely on every day can crash, leaving you with a potential financial meltdown
An On-Premise CRM will often have automatic backup systems so that you can quickly recover the data.  And they have service teams that can quickly assist you.  You can be back up and running in 15 minutes.
7. Flexible potential
What can be better than owning a product that is tailored to your needs?
8. Enhanced compatibility
Why would anyone invest in software that cannot open your PC based documents, save your contacts, or be able to integrate the e-mail system that you're using? That is why compatibility with other products and services is the key to ensuring CRM's longevity and effectiveness.
CRM started on the PC and still belongs to the PC.  For security, affordability, and privacy, you are better off with a PC based system.
---
Interesting Related Article: "What is CRM software? Top benefits"