Today, people and brands are leveraging the best social media platforms worldwide. Social media platforms are best for networking and building a social presence. According to research, 59% of the marketers make use of social media to assist their business objectives and lead generation activities. And, you will hardly find a brand that is not proactive on social media in their own way.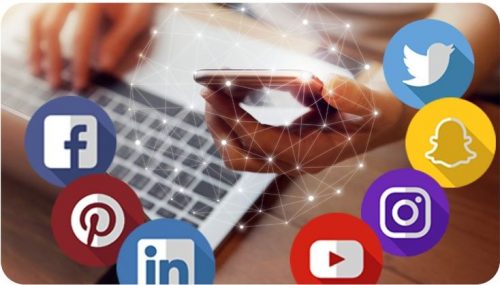 You will also come across critics who seem not to understand the advantages of having a social media profile. They think that social media takes away ample time that can get used for other productive work. However, that is not true! When used correctly, social media platforms can yield good results for your brand and help to earn the necessary social mileage.
Today, there other than the leading social media platforms, there are new ones coming up as well. The upcoming social media platforms have their dedicated features and subscription details that will help its users in different ways. To know more about this, you can check out IntrigueMe and other social media platforms.
The advantages of the best social media platforms
Social media platforms deserve all the attention right now than ever! But no social media platform will ensure that you make increased sales or that your posts get viral instantly. You will have to put your efforts and stay consistent. With time you will start seeing the best outcomes of your social media networking initiatives.
However, some of the best advantages of all social media platforms are:
You can check out the real-time industry trends
Social media platforms are a repository of business intelligence. Are you wondering how? You need to consider social media's transparent nature. You can see real-time, unfiltered conversations between brands and customers. You will get to know the brands that are doing well and also what the consumers are talking or complaining about. Everything is in the open.
Also, the shared content and the social activity of your target audience can provide you with information about industry trends. For instance, when you search with hashtags like #festivalfashion and #summerootd, you can check out the best fashion trends that are currently in vogue. The mentions that you get to see are more than mere chatter.
That is not all! The social conversions can provide you a clue on everything from the services and products that your consumers like, to the aspects where your company might need to improve. You can also make use of customer complaints, comments and praises to get the necessary insights. It helps brands to arrive at real-time solutions that are essential.
You get a competitive analysis
One of the best social media marketing advantages is the capacity to keep an eye on other market players. You can check the ads they are running, the products and services they are promoting and understand how your content creation strategy differs from theirs. When you carry out a social competitive analysis, you can discover scopes to initiate a new trend in advertising or content generation.
For instance, you might realize that your competitors are making it big with social media ads in one platform. Additionally, they might lag in another social media profile. It might inspire you to explore user-generated content campaigns and influencer marketing to get a competitive edge over others.
Offer enhanced customer service
Based on the latest research, many customers have resorted to social media for raising concerns and asking questions. Compared to lengthy emails and awkward phone calls, the social customer service is fast and precise. Offering social customer service indicates having useful, two-sided conversation with customers. That means, the competitors, customers and prospects can check how you communicate with buyers. Placing positive interactions at the forefront is a huge benefit for a business.
Whether it's about addressing particular concerns or listening to feedback, a big advantage of social media is that it's the best place to offer fast service. You can let your customers know that you are ready to help them. Also, social media acts as a channel for collecting customer feedback.
Generate stories and customer content fast
The success stories and customer images go hand-in-hand with the conversion and increased engagement rates. Social media is the best place for both! For instance, when you monitor your tags and mentions you can discover positive consumer interactions, which you can share with other followers. There are popular retailers and brands that curate consumer images for using it in the marketing campaigns. It is the reason why organizations should use branded hashtags. You can urge the consumers to tag you in their content. It will help you to discover shareable posts that the followers will like and also connect with the customers.
There are many brands that base their social presence around consumer experience. Social proof as customer content highlights that your customers are content and it gives your brand a sense of authenticity. Brands require this authenticity to make their mark in social media.
Placing power over competition
It might appear like a no-brainer; however, it is essential to get a mention. When you have a proactive presence on your social media channel, it shows that you also have a positioning power for your brand and business. You need to think about it! For instance, your competitor might have an account in a leading social media platform that is booming with stories, sleek snapshots and customer images that show off their products. You might have an account in the same social media platform that is hardly active. That doesn't look good right? And it will urge you to take some action. When you consistently publish on relevant social media platforms it shows that your brand is active and is open for new consumers.
Also, you shouldn't overlook the literal positioning power that social media has on search engines, when a person checks your brand. Your various profiles in leading and upcoming social media platforms can be the first business impression on a client. It again brings back the relevance of having an active social presence.
Today, there are leading and emerging social media platforms you can explore. It will help you network effectively and promote your brand and business.
---
Interesting Related Article: "Marijuana, Social Media Marketing, and Amazon: 3 Hot Topics for 2021"