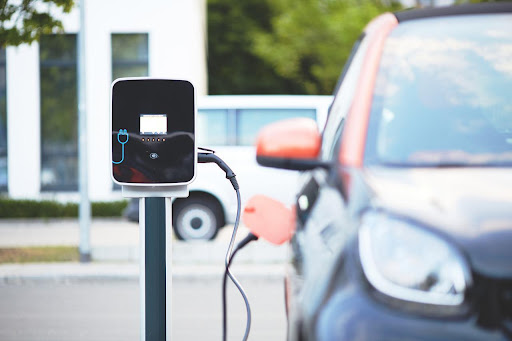 Red Shield Administration offers vehicle protection plans to meet the coverage needs of different consumers. A vehicle protection plan is designed to fill any coverage gaps that auto insurance policies and manufacturer warranties may leave. 
A vehicle protection plan would be a great replacement when the manufacturer's warranty expires. That is why many people refer to these plans as extended warranties.
Red Shield Administration is an industry leader in the administration of vehicle protection plans, so the company is the natural choice for consumers looking for a suitable protection plan. The following is a list of 10 reasons why you need a vehicle protection plan:
1. Get Peace of Mind
When driving a vehicle on public roads, every driver wants to have peace of mind knowing that any breakdowns, repairs, or maintenance services will be handled quickly and cost-effectively by their administrator. 
When a vehicle develops engine problems on a busy highway or city streets, the driver needs to file a claim online or call the company for assistance. A tow truck will be sent to the site to pick up the vehicle and take it to an approved repair shop. The driver can hire a car to use while their vehicle is in the repair shop and get reimbursed for this expense. 
2. Avoid Huge Repair Bills
Every driver dreads getting a large repair bill for their vehicle when they don't have significant savings. Even those with sufficient savings may not be willing to empty their wallets to fix up their car. The repair and maintenance costs are spread out over a long period with vehicle service plans. 
They can be paid in multiple installments, thereby eliminating the financial pinch consumers feel when presented with a huge bill to pay. Red Shield Administration will sort the bill when the driver requires maintenance or repairs. 
3. Fill Coverage Gaps Left by Auto Insurance and Manufacturer Warranty
Auto insurers usually have a lot of exclusion clauses, while manufacturer warranties do not usually cover certain items. The coverage gaps left by these two contracts can quickly be filled with the help of a vehicle service plan. 
4. Fill Coverage Gap Left by an Expired Manufacturer Warranty
Every new vehicle comes with a warranty from the manufacturer. The warranty covers a variety of items listed on the contract. It also comes with an expiry date. 
Since new vehicles rarely break down, most warranties just provide the vehicle owner with peace of mind. Since these warranties usually expire after a certain number of years, you will be left exposed to liabilities when vehicles usually start developing issues. 
One of the key reasons you should get a vehicle service contract is to fill the coverage gap left by an expired manufacturer warranty. 
5. Save Time A vehicle service contract can help you save money in various ways. When your vehicle breaks down by the roadside, you only need to submit your claim detailing the emergency at hand. 
A local partner or dealer will call you to provide further instructions. A rental car may also be hired for you to use as your vehicle is getting fixed. 
Your vehicle will be towed to a local repair shop and fixed. This means that you can continue with your day-to-day operations or activities with almost zero downtime even as your vehicle is fixed. 
If you do not have a service contract, you would have to search for a local tow service and wait for them to come and pick up your vehicle. Drive in the tow truck and wait in line for your vehicle to be fixed before you can drive to your destination. Therefore, a vehicle protection plan from the Red Shield Administration can save you time. 
6. Save Money
There are usually three parties involved in vehicle protection plans. The administrator, the policyholder or driver, and the partners are the owners of auto repair shops.
 All terms and conditions, including pricing, are usually negotiated beforehand with partners and customers, so customers can be assured of getting cost-effective repairs and maintenance services when a claim is filed. If you don't have a protection plan, you'll have to pay whatever the mechanic demands. 
7. Increase Resale Value of Your Vehicle
Most vehicle protection plans are transferable nowadays. Therefore, if you decide to sell your vehicle, you can transfer the contract to the new owner. As a result, the resale value of your vehicle will increase. 
8. Find a Local Repair Shop Conveniently
If you're driving to a place you are not familiar with, finding a reputable auto repair shop can be challenging when your vehicle breaks down. 
If you have a protection plan, you will benefit from the network of reputable auto repair shops that your administrator has authorized. This means you just need to call the phone number provided on the company's website to have your vehicle fixed effectively. 
9. Simple Online Claims Processing
Filing a claim with auto insurers is usually a stressful and inconvenient process. However, with the vehicle service contracts from Red Shield Administration, claims can be filed online. The company has simplified the online claims process, so you can submit the claim in seconds and get an instant response. 
10. Get Value for Money
Red Shield Administration is an industry leader in the vehicle service contract industry. You can be assured of getting great value for money when you purchase a service contract from the company.
---
You may be interested in: Is a Home Warranty Really Necessary?