Automobile costs are high. And that's one reason why most people don't find out how to bring it down. But it's worth a try. Even though it might be difficult for you to lessen your trade or commute for a fuel-effective vehicle overnight, you can bring down one car expense. It's the car insurance cost which you can bring down in various ways.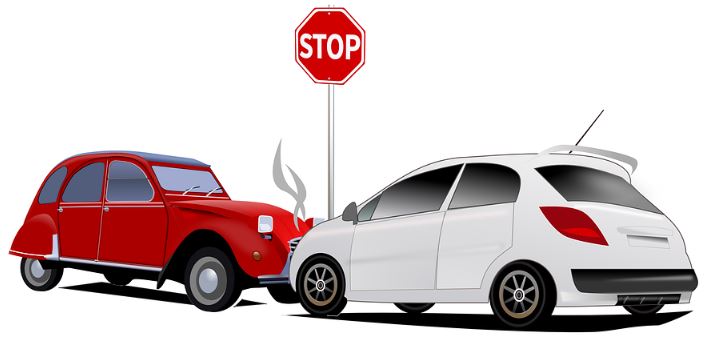 Things that impact auto insurance rates
When you manage your car insurance rates, it is necessary to know the factors that influence it. The crucial ones are:
Other than the model, make, and vehicle year, the theft frequency and security rating matter. There are a few vehicle types that are at an increased risk of accidents.
Usually, older people have more scopes to learn correct driving habits. Men below 25 years of age are generally prone to accidents compared to women in the same age bracket. They get increased premiums, but it gets even when they become 25.
If you tend to be on the road more, the chances of facing an accident are more. Usually, people who travel more generally pay more insurance premiums.
Did you incur significant accidents and have more traffic tickets? If yes, chances are you will have to pay higher insurance, which is costlier compared to others who have a clean driving history.
Bringing down the auto insurance
Car owners often want to look for ways to reduce car insurance rates. If you in Ottawa, you must be searching "How to lower Auto Insurance in Ottawa" online. Some of the useful ways include:
Browse around
The insurance cost can differ from one organization to the other. Hence, it makes sense that you look around for a while. It is better to browse and gather three car insurance price quotes. You can call the organizations or check for the data online. The state insurance department might also offer cost comparisons that prominent insurers charge.
People buy car insurance to stay secured financially and get their peace of mind. It is necessary to choose a financially stable organization. Assess the financial condition of the insurance organizations and take the final decision.
It would help if you acquired quotes from multiple companies. Know that a few companies sell insurance via their agents as well as independent agents. Check the offers and deals before you make an informed decision.
Don't make cost the priority
It's a wise decision to ask for recommendations from your relatives and friends. You might also contact the state insurance department and check if they offer customer complaint data. You can also choose a company representative or an agent who can answer your questions. Use the checklist, which is there in the brochure, to make better quote comparisons.
Compare insurance expenses before purchasing a car
Whether you are purchasing a used or new car, look for the insurance expense. Car insurance depends on the car price to an extent. It also includes the repair cost, the total security record, and the chances of any theft. Several insurers provide discounts for specific features, which can bring down cases of theft or injuries.
Request for deductibles
You need to pay the deductibles before using the insurance policy. When you ask for the increased deductible, you can reduce the expenses. For instance, when you maximize the deductibles from $200 to $600, you can bring down the coverage cost by about 30%. When you take the deductible to $1000 or more, you can save 40% or more.
Bring down the coverage on old cars
It's a good idea to drop the comprehensive and collision coverage on old cars. If your vehicle costs less than ten times of the premium, buying the coverage might prove cost-efficient. The banks and auto-dealers will let you know the car's worth.
Purchase the auto coverage and homeowners from one insurer
Several insurers will provide you with a break when you purchase more than one insurance. You might also get a discount if you possess two-car or more insurance from the same company. Few insurers can bring down the costs for their regular customers. Even then, it is a good idea to shop around as you can get a good deal from another insurance company and save more.
Have a stable credit history
It is necessary to establish a good credit history to bring down insurance expenses. Several insurers make use of the credit data to add to the car insurance policies. There are studies and research that shows that people who can manage their credit have lesser claims. If you want to secure your credit record, you should clear your bills on time. It would be best if you didn't get more cash than you require and maintain the credit balances less. Make sure to check the credit record daily and get the mistakes corrected to keep a good record.
Leverage reduced mileage discounts
Few organizations provide discounts to the car owners who can lessen the average miles annually. The reduced mileage discounts apply to drivers who use carpooling for work.
Enquire about group insurance
A few organizations provide discounts to the drivers who opt-in for a group plan from professionals, employers, alumni, and business groups. You can ask your employer and also ask the clubs and groups where you have a membership to check the contacts they provide you.
Some organizations provide discounts to the policyholders who didn't have several accidents or have violated traffic rules. There are people who opt-in for the defensive driving course to get a deal in car insurance.
When you have a young driver with a policy who is also an outstanding student and have opted for the best drivers' education, they can get a lower insurance rate. It is necessary to search for memberships or courses that will help you to reduce your insurance quote. A combination of the ways mentioned above will work for you.
---
Interesting Related Article: "Car Insurance – Know the right steps to claim after an accident"