IT is an expensive yet crucial component of every firm and holds a significant ratio in the overall budget. Minimizing these costs can help achieve the organizational goal you've been cribbing for three years now.
However, how to reduce the spending on the existing IT infrastructure without hampering your company from adapting further IT solutions?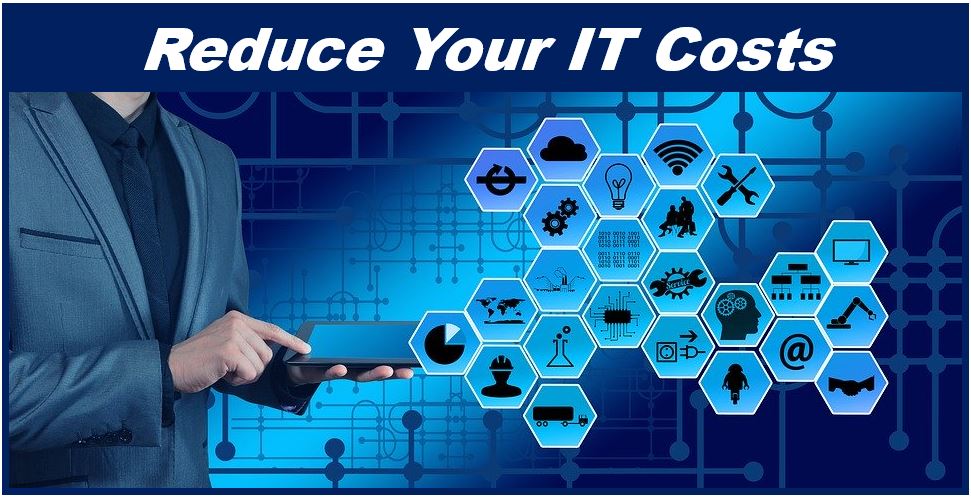 Several time-to-time expenses need to be met by any business organization. Thus, every company primarily aims to optimize these costs. This article chalks down handy tips that can assist you in curtailing your IT costs to a great extent.
Hire college freshers as interns
Employing IT professionals can be a challenging task, especially if you are commencing an entirely new startup. Here comes the role of the college freshers who are willing to work at a decent pay scale.
For this, you can find and contact a local college and timely recruit at the placement office. Hiring new graduates as interns can turn out to be a great way to find efficient workers for your firm.
Leverage the cloud
The cloud technology is an excellent and easy way of data processing. These are the software and services that run on the internet via web browsers and specific mobile apps.
Hence, the cost of renting can be highly reduced as the storage and hardware are not frequently used — thus no longer needed on-site. Besides this, containers can also be brought into use by the customers to shop at a reasonable price from the cloud providers.
Outsource smartly
Outsourcing is widely used by the firms to cut off high costs and charges by assigning another organization for performing significant tasks and operations. It not only controls capital costs but also lets you focus on the core of your business by freeing from the critical undertakings.
Along with this, outsourcing helps to meet your requirements under specialized experts timely — without letting you compromising with any crucial aspects. Hence, no doubt, outsourcing can assist you in working efficiently, allowing you to take charge of several different projects. Therefore, outsource your development process wisely plus find and evaluate reliable platforms where you can invest both your time and capital.
Handpick from the pool of open source software
Software solutions often raise the total expenses of any business organization, which is why you must look for ways to save on this front. With a worldwide community of open source developers, this becomes a rather seamless task. You can replace virtually every software with an open-source one that offers the same (or almost identical) functionality at no added cost.
However, there's a catch when you're planning to leverage open-source software. Since these tools are designed to render essential functionalities, users might have to bear the hassle of some ads. While this can hamper your user experience, the total IT cost will get reduced dramatically.
Furthermore, with the help of your finance partner, examine all your business accounts. Keep a check on the company's expenditures, including the current balance and accruals. You can consider this information to determine the specific cost reductions that can be made.
___________________________________________________________
Interesting related articles: