Has your company decided to outsource some tasks? Maybe you're looking for an HR firm to take some of the initial phases of hiring off your plate. Perhaps you want to find an expert writer to create impressive case studies to showcase your work. Or it's possible you've recognized the need for custom software development to increase efficiency and give employees more opportunities to break away from tedious repetitive tasks.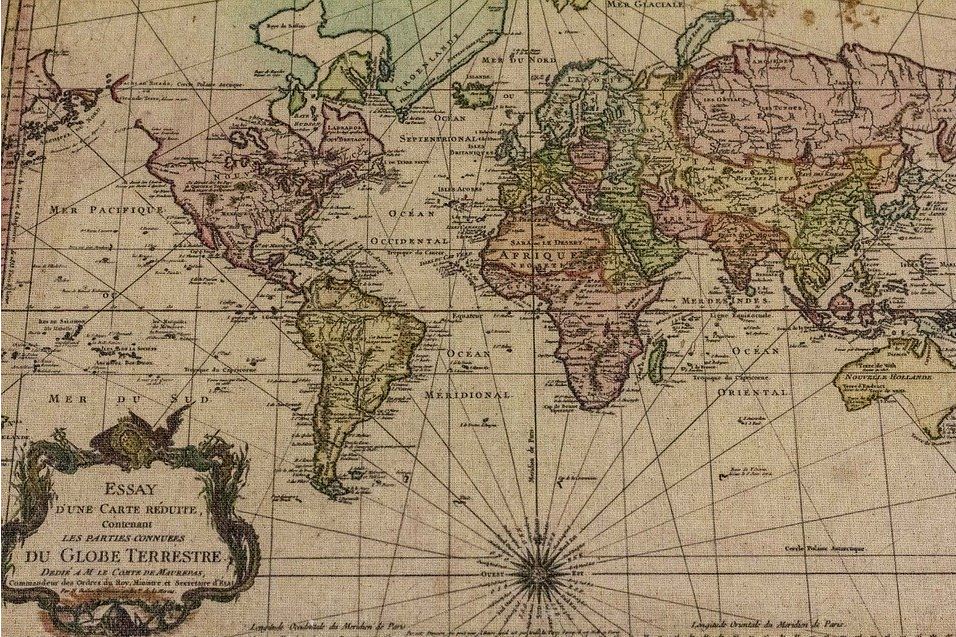 Working with a vendor in your area is convenient, especially if you need frequent in-person contact. But consider the benefits of working with a company in a different region. Often, you'll find lower prices for the same quality of work plus language and cultural compatibility.
Even working in different time zones can have its benefits as your vendors can complete work while you're asleep. This is especially useful for companies looking for IT services. Quality offshore software development firms can be found in Latin America, North America, Europe, Asia, and the Middle East, as described below.
When selecting a country in which to seek a software development firm, consider how much effort the local educational system puts into training developers, how the country supports its technology firms, the country's laws and tax codes, developers' typical degree of proficiency in your language, and the importance of time zone compatibility in your work.
Latin America
For companies in North America, Latin American providers can be the perfect solution for software development assistance. You can start your search in countries like Argentina, Brazil, Columbia, Mexico, and Peru.
Factors to consider:
Similar time zones
Reasonable distance to travel for in-person meetings
Reasonable rates compared to North American providers
High English proficiency
Also keep in mind that many development firms in Latin America are new to the field and, therefore, less experienced. This factor may seem like a disadvantage but can actually be an advantage in that these firms want to build a strong customer base and are eager to please.
North America
No matter whether you're in or outside of North America, its software development firms are worth considering, given the region's reputation for the highest quality services. However, the agencies there also have some of the highest prices.
Other factors to consider:
Advanced education levels
High levels of language proficiency, especially English and Spanish
Geographic proximity to certain regions, such as Latin America
Shortage of IT professionals in this region
Strict regulatory environment and complex tax laws within the U.S.
Distant time zones from some areas of the world
Canada may provide a good alternative to the U.S. for seeking outsourced software development services. Its educational system is highly focused on technology and programmers there are highly skilled.
Eastern Europe
Specific countries in Eastern Europe to investigate include Belarus, the Czech Republic, Hungary, Poland, Romania, and Ukraine.
Factors to consider:
Software developers in this region are highly educated, skilled, and proficient in English.
There is close cultural compatibility between many of the countries there and Western nations.
Close distance to Western European locations
In particular, Poland has become a top outsourcing destination because of growth in its economy, startup scene, and technology education. It's ranked highly in English proficiency and boasts numerous well-regarded universities. Additionally, it's part of many international organizations, making data transfer easy and safe.
Ukraine is another Eastern European country worth noting, as the government there actively supports the technology industry, which includes a large number of programmers.
The Nordics and Western Europe
This region is a good place to look for software development services, as you can find many talented specialists in Germany, Italy, Switzerland, and the U.K.
Factors to consider:
The software development firms there offer good quality services at reasonable rates.
Unfortunately, fewer Western European professionals are entering the IT field.
The Middle East and Asia
A large concentration of IT providers can be found in the Middle East and Asia, offering reasonable rates. In a recent ranking of the best global services locations for information technology outsourcing (ITO) and business process outsourcing (BPO), India, China, Malaysia, Indonesia, and Vietnam were No. 1 through No. 5. The ranking evaluated cost, people skills, business environment, and digital resonance.
Factors to consider:
India is known for some of the lowest IT outsourcing rates and is the second-largest English-speaking country in the world.
India's educational system is heavily focused on mathematics and produces millions of STEM graduates each year.
Vietnam software developers serve some of the most well-known US-based technology companies.
There are disadvantages to outsourcing in this region, including political instability, less advanced language skills, and a larger time zone difference for companies in certain regions.
In Summary
No matter what region your company is in, it's worth exploring offshore software development firms in other areas. There are tradeoffs. For example, a particular region may offer great pricing but be located in a distant time zone. However, once you determine the most important features you need in an outsourced provider, you might just find an excellent firm you can work with as your company continues to grow.
_______________________________________________________
Interesting related article: "What is Information Technology?"