If you want your brand to be well known amongst a large audience and want people to trust your services, then a marketing eBook might just be what you need.
EBooks have proved to be the most effective marketing strategy that provides users with high-quality content in exchange for minor client information. Yet, its popularity has skyrocketed and has every business owner working on their own eBook.
As long as you make sure that you have the essentials when creating the best marketing eBook, it shouldn't be that difficult. You can pick a free trial offer today and get on your way to producing the best e-book that resonates with your business ideology.
Picking the Ideal Topic
Before choosing a title, you need to think about what you need to write about, attract people to look into your eBook. Luckily, this is where social media can be a big help.
All you need to do is look up hashtags on social media that relate to your industry. This way you can find out the latest news which is spread amongst people. It also helps you figure out what queries people might have and how you can come up with ways to solve their issues. Look up at your own website and check out the reviews of any problems your clients may come across.
The topic must help out your customers and promote your brand. Always pick a topic which you can easily write about.
Eye-Catching Cover Page
When it comes to designing a cover page for an eBook, forget the phrase 'never judge a book by its cover', because we can assure you that a majority of people ALWAYS judge a book by its cover.
If you want to have the perfect marketing eBook, don't hesitate to go out of your way to design the cover page. Even if the content in your eBook doesn't excite people, it is still essential to make your cover page look attractive.
No one gets attracted to dull covers, so avoid that. Instead, people are more drawn toward covers that are lively.
That is why the power of a dazzling cover page should not be taken lightly. You must make sure that your cover contains aspects of what your eBook is about. You should also try to make it impressive enough so that people don't think twice before buying it.
Visual Aspects
Now, don't think that it's only the cover page you need to put your decorative skills into. EBooks have in-depth content, which gets boring after a while.
You need to keep people engrossed in reading the information you offer them. The best way for you to do that is to add several visual aspects to the eBook. Divide your large paragraph chunks into highlighted texts, bullet points or bold fonts. You can also add in graphs and pie charts to make the complicated information easy to understand.
Make sure that the color scheme follows your brand style and add pictures or other visual graphics that you feel can make your information more interesting.
Offer Bits of Information
People need to know about the product before they purchase it, and sometimes, the looks of it cannot be convincing enough. You have to give out a bit of information so that they at least have an idea of what the book is about.
You can give a short summary. You can also mention how an eBook covers up details of a specific topic and won't be available anywhere else.
Moreover, the better your information quality is, the more your clients trust you and the more organic traffic you gain in return.
Tutorial Reference
Linking your website with your eBooks can be an effective marketing strategy. One important example can be tutorial references.
Websites often have videos that explain different kinds of procedures. But having to rewatch the video to catch certain details can be time consuming and exhausting.
In cases where people understand instructions better by reading, there is text transcription software that converts video files into written text. Hence these written texts can be added to eBooks and available for download. This way they view the website to look at the video and then download the eBook to understand your services better.
Mobile Friendly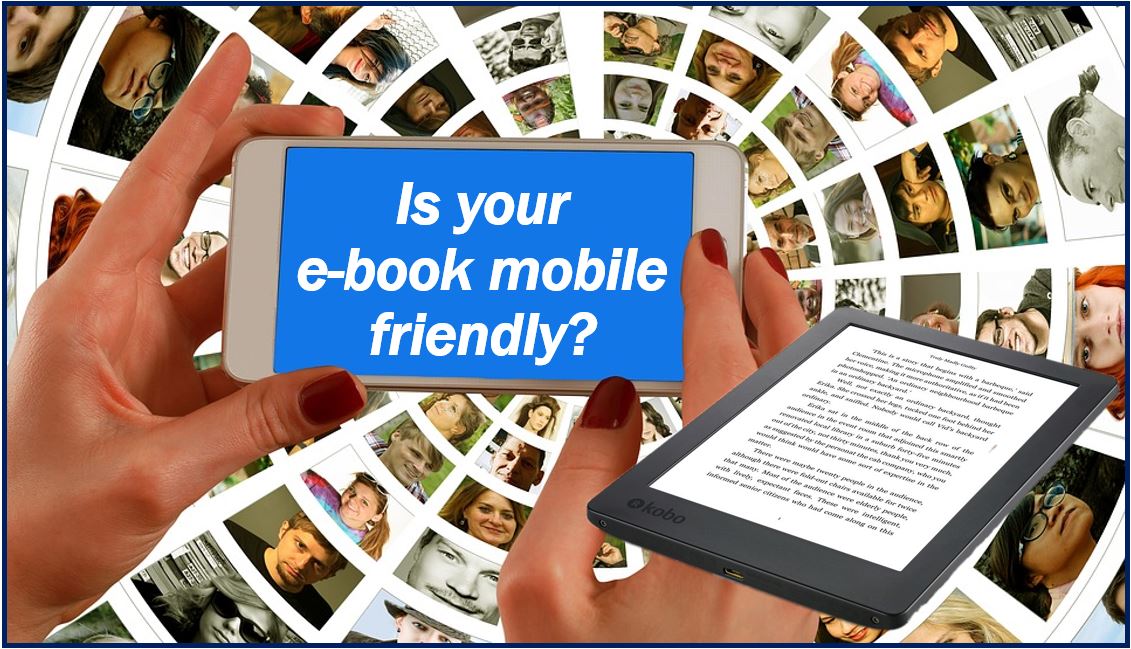 A majority of the world uses their mobile phones more than any other technological device made so far. It means that a large amount of online traffic comes via mobile phone users.
You need to make your eBooks mobile-friendly if you ever wish to reach out to a larger audience. Just make sure that your eBooks are in PDF formats that can work on not just mobile phones, but all kinds of devices. This way you can get a combined traffic revenue from both mobile users and other device users.
If you fail to make your eBook mobile-friendly, you may miss out on more than half of the organic traffic that was possible to come your way. So make sure it is available for mobile phone users as well.
Adding Social Media Buttons
If you want people to know about your eBooks, you need to reach out to people. Social media platforms are just the place to find them.
This is where people of all ages gather and share different things around the world — what better way is there to make use of these places to share your eBook to a huge audience.
Add social media sharing buttons under every page of your eBook. This makes it easier for your readers to share your eBook on different social platforms to people who might be interested in your work.
Everything is digital these days, which is why there is no better way to market your business through technology. EBooks are quite helpful when it comes to marketing since many people find eBooks easier to carry around. It saves you from the hassle of handling several paper documents. All the strategies you come up with must be implemented in your eBook.
____________________________
Interesting related article: "What is online marking?"