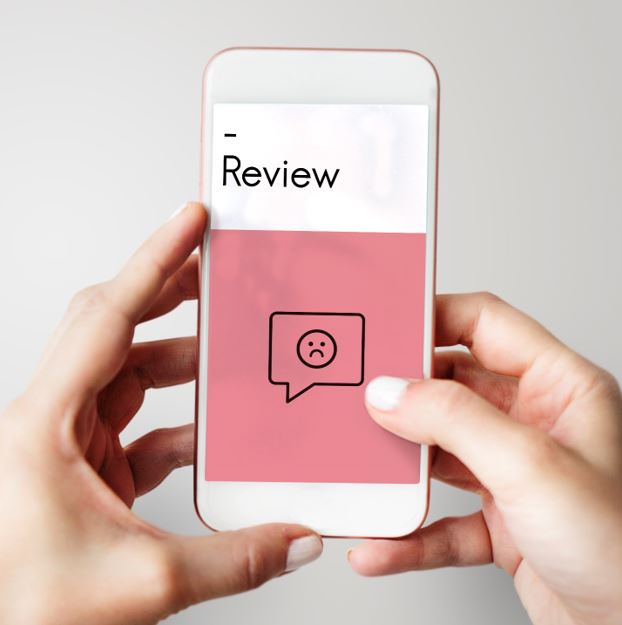 Scam reporting websites act as a double-edged sword. On one side, they can provide a safe place for regular people to report scams. Still, on the other end, people can manipulate posts to make a genuine business look illegitimate, just to benefits themselves. When it comes to figuring out how to remove a bad post about you on DirtyScam.com, legal action is pretty much the only method they accept.
Let us figure out why DirtyScam.com does not provide a more convenient way to remove posts and show you the best way to handle things.
What is DirtyScam.com?
DirtyScam.com is a review website people use to post information about scams and fraudulent activity going on with certain businesses, people, and products. It can be useful for staying aware of local rip-offs and knowing which businesses to avoid. However, the questions they ask when you go to submit a scam are not extensive, so that anyone can post anything. There is no way to know who is being truthful and who is not.
Websites like this ride the line between review and gossip because you never know who is posting. The number of fake reviews people make is astronomical, and that goes for any scam review website. Of course, people are capable of forming their own opinions, but it definitely does not help if your services get pointed out directly as a scam.
What is Online Defamation / Cyber Libel?
If a bad review posted online is not fair and true or based on fact, it is misleading to the people who look at it. The harshest reviews make people avoid businesses altogether, regardless of their personal experiences with that company or person.
Writing normal positive and negative reviews is okay. Still, when it comes to intentionally spreading false information to ruin a business, by claiming they are a scam, the creator can get into serious trouble. When this type of malicious act leads to a damaged reputation, it is called online defamation, or cyber libel.
If you find yourself the victim of one of these scam claims, you may want to remove a damaging online post on DirtyScam.com. It is not always easy and carefree to take down a post, so keep in mind that you may have some obstacles to overcome.
Why is it Difficult to Remove Content from DirtyScam.com?
DirtyScam.com does encourage people to post accurate information, but they do not have a system put in place for easy removal of content. The only way they willingly take down posts is if you go through a lawyer, and you will most likely need a court order.
Court orders take time, and there is no guarantee that you will get one because of how much this type of situation relies on the circumstance. But if you get one, the court order will require the website host to remove the post.
DirtyScam.com, like other websites, refer to the Communications Decency Act because that is what keeps them from getting in trouble for other people's actions on their website.
Section 230 of the Communications Decency Act
DirtyScam.com uses the Communications Decency Act as a defense that they do not have to remove posts because they are not responsible – which is accurate. Section 230 of the Communications Decency Act does, in fact, protect them because it states that website hosts and internet providers are not liable for what users post.
As an exception to Section 230, you can get a court order or a DMCA notice to make the site remove the content. Although the CDA does make it easier to post whatever you want, it makes things a lot harder for those who are trying to remove a post, and when dealing with a site like DirtyScam.com, it could take some time.
Fair Use
Fair use applies to copyrighted material and qualifies it as available for anyone to use, regardless of the owner. If someone uses copyrighted material from your website, and then uses it in their post, that is a form of plagiarism unless they claim it as fair use. Which pieces of content count as fair use depends on circumstance. For instance, someone could get away with it because fair use allows the use of copyrighted content for criticism and commentary.
Other circumstances allow for fair use, such as if someone uses a small portion of the content. However, that does not always excuse using copyrighted material. It works on a case-by-case basis.
How to Use DMCA to Remove Copyright Content from DirtyScam.com
The most effective way to get rid of copyright infringement is by using a DMCA notice. You can fill out all your information and details on the content being stolen and send it to a Designated Agent. The agent will handle the message of your DMCA complaint.
Most sites require an immaculate DMCA report and are quick to deny it if there are any mistakes, so it is best to find a lawyer or a legal expert to help ensure the post gets removed.
Copyright.gov has a DMCA Designated Agent Directory you can use to find an agent. The information page also provides a detailed list of what you need to include on a written DMCA notice.
A DMCA notice should include the following:
An electronic signature of the owner of the copyright (or authorized person)
An identifying description of the copyrighted material
A description of the content that you are claiming as an infringement
Your contact information
A statement saying you have good faith belief that the offender did not have the authorization to use your copyrighted content
State that what you included in the DMCA is accurate
There are more details on www.copyright.gov that can help you know exactly what to put on the letter. Provide as many details of the copyright infringement as you can, then think about getting someone to look over the DMCA to ensure accuracy. The better the DMCA letter is, the more likely it will be that it gets approved.
How to Remove a Post on DirtyScam.com
To remove a post from DirtyScam.com, you will need to get legal help. DirtyScam.com specifically states this on their removal page and offers no alternative method for resolution. A legal expert can break down the situation for you further and make some clarifications as to the process that needs to happen for removal of the post. More than likely, you will have to use DMCA, or if the problem is with online defamation, then it could escalate into a court case.
You could spend the money on a lawyer, and it could be a good idea to find one. However, there are other options, such as online reputation management services like Reputation Rhino. They help businesses and individual people with removing harmful reviews online and also rebuilding their reputation, which takes many steps. When you take the time to let someone help fix your reputation, it will help your business grow faster.
DirtyScam.com is not the only scam website. And so, if you are already having problems with people spreading misinformation about you, the reputation management service will help find other bad reviews and problems holding back your reputation online.
---
Interesting related article: "What is a Scam?"