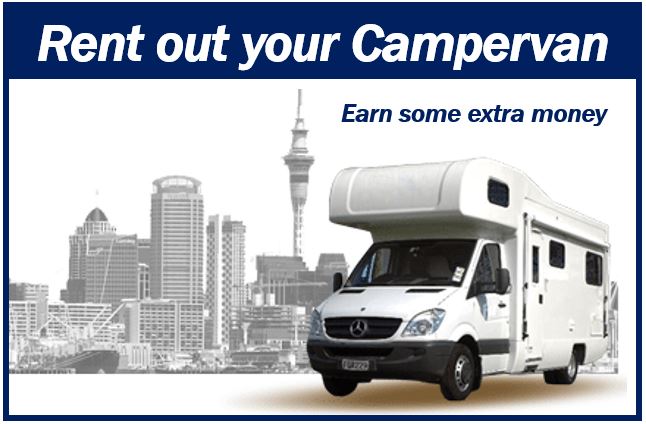 Most people don't use their campervans all year round. If you are not using yours at all, why don't you rent it out and make some money? Everyone who owns a campervan has the opportunity to turn it into a lucrative side business.
Renting a campervan in New Zealand is the best way to travel around the country. Camper vanning is all about the open roads, ultimate freedom, a super budget travel method, and parking up wherever you want for the night.
New Zealand is a very road-trip-friendly country and Camper vanning is a popular method for holidaymakers to get around. There are several campervan hire companies in NZ.
In some cases, we can use the terms campervan and motorhome interchangeably. However, we tend to use the word motorhome for larger vehicles.
How to rent out campervan?
Renting out a campervan is a bit like being a landlord. However, in this case your 'land' is not static – it is always on the move. For many owners, it is a convenient way to earn some extra money. However, it does not suit everyone.
RVshare and Outdoorsy are two leading campervan rental companies in New Zealand. According to client reviews, they are both professional and reliable companies.
Like any type of business, there are some pros and cons regarding renting out your campervan. Let's look at some of them:
Benefits
1. Make Extra Income
The money made from renting out the campervan could subsidize the cost of, for example, a loan repayment, vehicle maintenance, necessary upgrades, and repairs.
2. Avoid storage fees
In most cases, owners need to keep these large vehicles in storage garages for months. If you rent yours out, you will be saving on storage fees.
3. Sharing the lifestyle
Renting out your vehicle brings you into the campervan community. It is an opportunity to meet like-minded people and make new friends. Introducing visitors to the tranquility and solitude of nature is rewarding.
4. Rental Service
Professional companies offer useful advice on insurance, good maintenance, the delivery process, walk-throughs, etc.
Drawbacks
1. Wear and Tear
A vehicle that is being used a lot will suffer from wear and tear much more than one that spends most of the year in storage. Your odometer will clock up a lot more miles, which will negatively affect its value if you want to sell it one day.
2. Stress and Anxiety
Some people find the thought of somebody else driving their vehicle unpleasant and even stressful. What if something happens to it? Remember that any damage is covered by your insurance policy. Also, rental companies carry out background checks on renters, which makes it unlikely that you'll be renting your campervan to a dangerous or reckless driver.
3. Moving Your Stuff
You will have to remove all your personal belongings that are not part of the vehicle's fixtures and fitting. If you have a lot of stuff in there, you may end up cluttering one of the rooms in your house.
Many owners leave their appliances and other possessions in the campervans and include them in the rental price.
4. Running a Business
By renting out your motorhome, you are effectively setting up a new business. Every startup has a learning curve, i.e., it takes time to learn the ropes. Ideally, you should try to get in touch with people who have been doing this for a while. Ask them lots of questions and listen carefully to what they have to say.
Conclusion
If you want to earn some extra income and think you are the type of person who could cope with other people driving your vehicle, you should seriously consider renting out your motorhome. You are more likely to be glad you did it and have no regrets if you use a reputable company.