When was the last time you thought about getting rid of those old windows and doors and installing new replacement windows and doors? Perhaps, it is something you have been thinking about, but you don't know where to begin. Well, various signs tell you it is time to do something on those units and give your home a new facelift.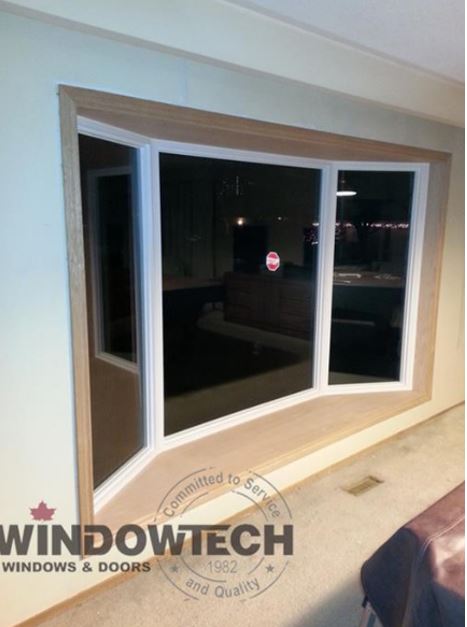 First, is the appearance of those windows and doors. When you look at them, do they still appease you as they did when you bought them? What about their operation? Do they open and close without applying a lot of force on them? Is your home drafty, and have your energy utility bills been rising? Well, installing replacement windows and doors could help you solve all these issues. Here are a few things you need to know.
1. Advantages Of Installing Energy Efficient Doors And Windows
If you have decided to install replacement windows and doors, you would want to visit the local doors and windows dealers and see what they have to offer. Ask about the cost of energy-efficient windows from different companies and inquire more about those units. Some of the questions you would want to ask include questions about the glass type, window styles, and their level of energy efficiency, among other aspects.
If you get the kind of units you want to use in your home, it makes sense to negotiate the price from different companies and choose the favorable price. However, don't compromise quality with the price when selecting windows and doors.
You would be amazed at what a single wrought iron door can do for the overall elegance of your property.
2. Replacement Windows Types
There are various types of replacement windows, and each has varying features that impact the cost as well as energy saving.
The first option you might consider is a wood window. It is famous for its aesthetic appeal. The wood is also paintable, and as such, you can paint it to suit the look of your home. Unfortunately, wood is affected by extreme weather elements and my rotor warp over time. It also requires high maintenance.
Another option you may consider is vinyl. Vinyl is high-quality materials and cost-friendly. They offer excellent insulation, and therefore they are energy efficient. They are also low maintenance.
You may also consider an aluminum option.  They are priced low, and you can paint them to match the look of your home. However, they don't provide high energy efficiency like the other types. This is because it conducts heat.
3. How To Lower The Cost Of Window Replacement
Custom replacement windows will add more than 15% to your window replacement cost. On average, this would range from $5000-$20000. You may decide to save on replacement costs by replacing windows in stages. To do so, you will begin replacing the windows that are in really bad condition and then go to the ones that are less vulnerable to damage.
When home renovation, remember that not all the windows will need to be replaced. Some windows will need just repair to continue working well and energy-efficient. So, you want to call an expert to inspect your windows and tell you the ones that need replacement and those that need repair. Alternatively, your contractor can do a quotation for replacing all the windows and give you the cost. Compare that with replacing some windows and repairing others and choose the better option.
4. Choose A Professional To Work On Your Windows And Doors
While you might be tempted to DIY your window or door replacement project in order to save on replacement costs, remember that you don't have the tools and skills to carry out this type of work. Anything can go wrong and end up costing you more money on repairing the damages you have caused. Don't forget that you might end up hurting yourself during the process.
Professional installers have the necessary tools and are well-trained to handle this kind of project. When you hire a professional window or door installer, like a custom doors Las Vegas company, you get peace of mind knowing that your replacement project is being handled by a professional.
Professional installers have the necessary tools and are well-trained to handle this kind of project. When you hire a professional window installer, you get peace of mind knowing that your replacement windows are being handled by a professional.
Remember that it is not the style of windows that determines whether your windows will offer you better performance, but the quality of installation comes in handy.
____________________________________________________
Interesting related article: "What does Utility mean?"