Research and development activities for a new product, process or service can become costly and time-consuming. However, there are some forms of financial help that support companies as they generate new ideas or bring new products to the market.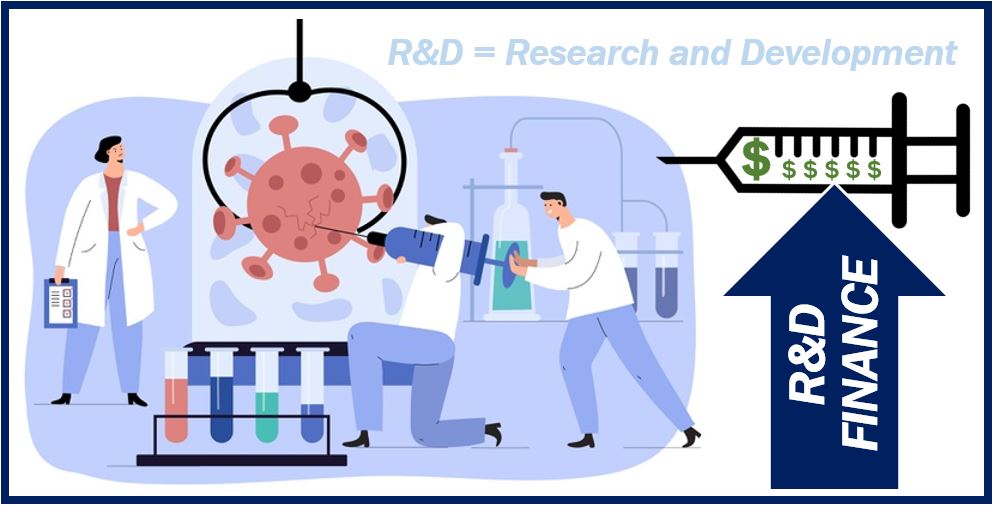 This article will help you understand more about research development finance, how it can be useful to you and the different funding opportunities available for companies involved in innovation. You will also find factors that most funders check before being able to finance you.
What is Research & Development?
Research includes activities undertaken by organizations or companies to obtain new knowledge or information. Development is the utilization of the findings of a study for purposes of production or improvement of existing processes. It is the stage that involves the creation of innovations and ideas. Therefore, research and development is the process or activities with the goal of either creating innovations or products, systems, and services that they can use or sell.
The importance of research and development finance
It allows a company to have a competitive advantage over other firms in the market; this does not mean that performing research or development promises immediate profit. Instead, it contributes to the long-term profitability of an organization.
Consider a scenario is where you have the right idea, but due to lack of financing, the process takes much longer, while your competitors rush ahead to complete the research. Now you understand that a slow-paced environment may make the entire process useless though it may not apply to all research set-ups.
Another significance of R&D finance is to aid with the patent of your property. Take the research and development project as a secret that needs protection. Why is this so? How might you feel if somebody stole your idea after making all the investment commitments and time?
The main factor influencing R&D decisions
Before committing to any research and development process, there are several factors to consider. They include; proprietorship, timing, risks, the cost of the R&D process and finance. All the elements are essential but will focus on finance because it represents the main hardship. When you have the funding, you'll be able to develop an idea and make it successful.
How can you finance your research and development?
There are several finance options available that can help speed up the R&D process and boost the expenditure on RnD. You can consider the financial support as a way of ensuring that you receive maximum return on R&D investment.
International level funding opportunities
You can get funding support from the government and other organizations both in the public and private sectors. Funding can also be available at either international or regional levels. Speaking of financing at the international level, have you heard of Horizon 2020 and Eureka Eurostars?
There is a Europe 2020 flagship initiative to secure Europe's global competitiveness through a Research and Innovation called horizon 2020. The Horizon 2020 is the most significant Europe Research and Innovation program that will help to achieve the following;
Production of world-class science
Industrial leadership
Innovations that will tackle societal challenges
Promote an environment where private and public sectors can work together to bring Innovation.
Regional government funding for R&D
The federal governments are usually the largest provider of RnD financial aid. Funding from the government ranges from; tax reliefs and credits to grants. Below are programs where you can apply for a funding opportunity from the UK government.
Innovate UK Smart Grants.
Research and Development Tax credits.
Small Business Research Initiative (SBRI)
Apply for Innovation Funding.
Patent Box.
Defence and Security Accelerator Funding Opportunities.
You can also get funding from charitable trusts who award trust grants. Here in the UK, the leading charitable foundation that supports researchers and scientists is Wellcome trust.
Other ways to get funding support include;
Newton Fund.
Global Challenges Research Funds.
The Darwin Initiative.
National Institute for Health Research (NIHR) Global Health Research.
Department for International Development.
Funding calls from multiple organizations
Higher Education Funding Council
Who is eligible for Research Development Finance?
Let me start by noting that eligibility rules may vary for each research project. Therefore, whatever funding support you apply for, read the rules carefully to understand if your project fits for their type of funding. For example, some research funding opportunities may require you to collaborate with other partners, and others may only open to individuals or SMEs. This applies to companies that are eligible for funding in Australia or that have eligible R&D in Canada under their SR&ED scheme.
Generally, eligibility for a funding opportunity may be influenced by the following factors;
Entity qualification; this refers to research company categorization, which can be under an SME, large companies, consortium, sole proprietorship, students, and others.
Type of research; what is the category of your R&D. Most common examples include health and technology innovation.
Eligible expenditure; these include the cost covered by the funder or expenses that are claimable. For example, with r&d tax credits, their funding is through tax relief. It means that this type of financing allows you to claim expenses incurred that directly relates to the R&D process. They include; travel expenses, staff costs, software, and others.
The length and cost of your project; find out the project length terms of the funder. Some may support research that lasts for a maximum of 3 years or less than a year for £2m or less.
Viability of your idea. Is it actually doable? Or can it possibly generate considerable profits?
Justification of resources. Why do you need the funds?
Statement of National importance. What is the significance of your research towards your nation? Or who benefits in the long term? It includes or societal and economic impacts.
Conclusion
All funds provided by the federal government, foundations, and other trusts require some form of writing such as applications and proposals. Therefore, while this article gives us insights on opportunities available for our R&D, you need to prepare comprehensive application. The key to getting/winning any finance is to write a compelling proposal or application.
Since the process can be cumbersome at times with legal terms you may not understand, consult an R&D grant writing agency. Please remember to leave a comment about this article, if you find this article useful and share it on other platforms. You can also send us suggestions on other areas you may want us to cover, and we will be glad to help.
---
Interesting related article: "What is Business Finance?"