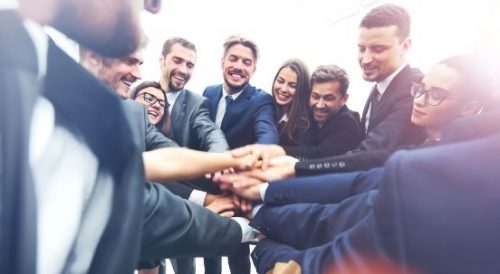 COVID-19 has been a catalyst for accelerated change, some already seen clearly, and others less. Companies should start planning low-probability but high-impact scenarios and trends using an iterative forward-looking approach.
Location strategy and real estate are obvious areas of potential change. Still, companies need to rethink the nature of the work itself to identify what should go as before and what can be remained to deliver long-term value for all. Business owners are about the change their business ethics and rules due to this pandemic.
Consumer behavior will change permanently to favor direct consumption patterns, authentic brand positioning, and reward, recognizing an increasingly blurred distinction between work and family life.
World beyond COVID-19 is going to be very different. Old assumptions about office work processes no longer hold – in fact, the office itself may become obsolete as long-promised mobile work practices become the new reality. Businesses – Even industries – who have been particularly affected, may never recover. Some may be radically remodeled. Still, others could take advantage of the new opportunities that open up with new market dynamics and configurations.
Looking ahead after a period of unprecedented change can be challenging. Still, it is essential for any organization anticipating a long-term future in a post-COVID world to understand the possibilities that lie ahead. The future of the world of work may look very different after the crisis, or it may seem similar to what many have been anticipating – only much closer.
Either way, this time of disruption is also a time of opportunity. Looking forward through a new transformative lens, your organization can reshape its future. Here, we collect some of our best perspectives on what comes after the pandemic and what your business needs to know to find a place in this brave new world.
Adaptation to the post-COVID-19 world
Analyze the long-term impact
"Kicking things off "is our general-purpose guide to what to expect from the post-COVID-19 world; We explore four main areas of life and analyze the impact from top to bottom: from what the Coronavirus means to the international system that once provided global order to individual societies and economies, to work and business, and finally to individual behaviors and domestic structures. Leaders need to know how to navigate all of this, and this guide helps point the way.
Then see that as part of the big picture
Complementing the long-term vision is EY's Megatrends report, which analyzes the impacts of the pandemic on global growth dynamics. In addition to a readjusted S-curve, we can also see more positive long-term futures, including new attitudes towards technology, working conditions, international relations, poverty and inequality, and climate, among other areas. We outline key steps to building appropriate strategies for this post-pandemic future.
Rethink your localization strategy
Before COVID-19, the central business districts of the 21 largest business cities in the world housed almost 4.5 million workers in 100 million square meters and accounted for 20% of the Global Fortune 500. Now they are all being threatened. This article analyzes the consequences of this change, from attracting and retaining talent to sustainability and resilience to creating more inclusive urban centers, both for businesses and residents.
Rethink your real estate
The most visible lasting effects of the pandemic may well be the emptied office and tower blocks of business districts, as more and more businesses wake up to the new economic and operational norm of work at home. And this has a huge impact on the real estate industry: 53% of real estate executives anticipate a deficit in their space needs. In this article, we dive deeper into the implications of this change.
Digitize the cash
Another long-term change accelerated by COVID-19 is the transition from cash to digital payments, as more and more people make more and more purchases – even essential products like groceries – online. In the UK alone, cash transactions fell 50% in the first weeks of the outbreak. For payment providers, this all means a radically redrawn business landscape.
Conclusion
COVID-19 promises to leave behind a radically transformed world. Business strategies will have to be fundamentally rethought as the economy and society reshape. The organizations most likely to survive and prosper are those that step back to reshape their future. To reimagine its transformation programs in light of the pandemic's catalyst and its aftermath.
---
Interesting Related Article: "COVID 19 and Economic Injury Disaster Loans Declaration by U. S. Government"