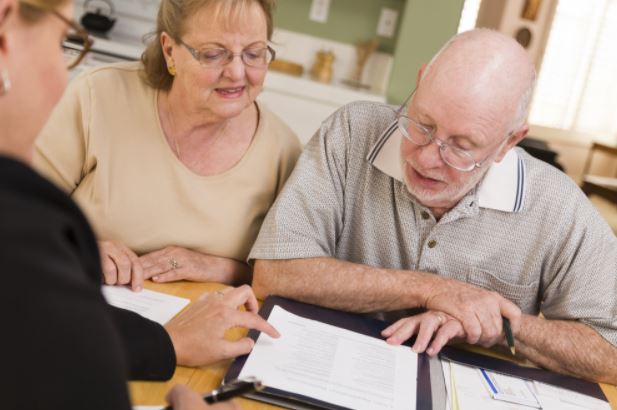 What do you do after your service in the military ends? For some people, they already have a clear and detailed plan. They've been thinking about this for a long time and want to dive headfirst into the next phase of their life.
For everybody else? Well, adjusting to civilian life can be a challenge. And even those who might think they have it all figured out will probably face some hurdles along the way. Many are not exactly raring to go and have very few answers for the simple question, "what next?"
Fortunately, there are a lot of great resources out there to help you figure it out. You would be wise to tap into as many as you can as you work to find your next path. And the following three should be near the top of any list.
1. Professional Development
There is a wide network of resources out there to help veterans find their next career. From courses and training programs to job placement and mentorship opportunities, you really do have a vast number of options on the table.
For some people, it may make sense to try to jump into something that matches your skillset closely. Maybe this can become your future for the long haul. Others will be better served by locking down a solid position that is more of a short-term answer. But either way, don't overlook these resources. There are probably more out there than you realize, and it will help a lot just to see how many choices you have.
2. Financial Benefits
While it can be easy to fall off track a little bit as you make adjustments, you will find this transition a lot less difficult if you can maintain some financial stability. You may not be earning a huge income overnight. But you need to figure out a budget and live within your means as much as possible.
Beyond that, you can lean on great resources like USAA to build your FICO score with a great credit card that offers benefits in the form of rewards. This way, no matter where you hope to be in the future, you'll have more options and access to home or car loans if necessary. And you'll pick up some excellent perks along the way.
3. Day-to-Day Support
Even the toughest Marines have trouble adjusting mentally and emotionally after their service ends. The biggest key is just being honest with yourself and recognizing that you are going to struggle. And then, whenever you need it, look for support. There is a lot to take advantage of.
The Department of Veterans Affairs alone can help with training for "smaller" issues like getting enough sleep and dealing with anger management issues. You should also seek out local veterans groups and share your experience with others. This is not something you have to go through alone. There are a lot of people out there who understand the challenge if you don't feel like you can rely on friends and family alone.
Taking Advantage of All Your Military Resources
After you exit the military and start transitioning into your new life, getting a job, and taking care of money matters will probably be among your first priorities. That, along with logistics like figuring out where you want to live, usually comes first.
But don't get so caught up in practicality that you forget to take care of yourself. Reach out to all the resources available if you find yourself having trouble adapting. It's only natural to have some bad days and strange moments.
But just by understanding you will have some tough times, it should be easier to deal with.
---
Interesting related article: "What is a Pension?"