The Forex industry in Africa has been experiencing rise after rise and much of this has come from the retail business. Take South Africa for instance, from about $14 billion in 2013, the retail Forex business market grew to $21 billion in 3 years.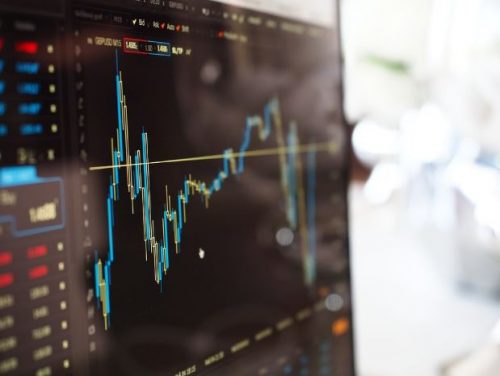 The same has been experienced in other African countries, most especially Nigeria who along with South Africa are the top players in the African Forex industry. Countries like Tanzania, Kenya, Rwanda, Angola, Namibia, and Botswana wouldn't be in the mix before but now, their figures are soaring.
What's behind the rise of the retail Forex business in Africa? That's what we'll be looking at in this post.
What Is Retail Forex Business?
Retail Forex business is a form of forex trading whereby traders trade to make gains from the exchange rates between various currencies. It is quite similar to retail as you know it; traders sell currencies they buy very fast; within minutes in most times.
Before now, only large financial institutions like commercial banks, etc. had access to the global forex market trading space. The advent of online trading tools and platforms changed this; hence, anyone who trades from Africa or other continents can trade forex via forex brokers.
In the retail Forex business, traders bet on the short-term direction of currency pairs or exchange rates. Fortunately, this business is profitable and preferred by many forex traders because the market is open 24/7.
In the retail Forex business, traders employ automatic stop loss to minimize risk because the market is very volatile and rates could change at any time.
Factors Driving Retail Forex Business In Africa
Retail Forex business is peaking in Africa because of several factors. I'll be drawing samples from South Africa and Nigeria as both countries are the driving forces.
To start with, there's the case of more South African forex regulated brokers entering the market. Since 2018, many big Europeans and international brokers requested from the financial regulator of FSCA a license to expand their business (as South Africa with basically little to no leverage restrictions seems for them like an interesting market to tap in).  As a result, FSCA had in the last two years full hands of handing out new licenses and monitoring the ones that already have them.
Secondly, there is the case of youth unemployment. African youths in countries with high unemployment rates are constantly looking for ways to raise income. With the high rate of internet penetration, it's evident to these youth that money can be made trading online with the Forex market being the most valued.
Nigeria has about 200 million people. Data from Statista shows that there were 99.05 million internet users in Nigeria in 2020 and by 2023, it's expected to reach 131.7 million. In the same country, Statista data shows the unemployment rate as of 2020 stands at 7.96% – 10 years ago, the rate was 3.77%.
Forex brokers are considerably taking advantage of this by targeting citizens with serious marketing on social media platforms. Also, they offer low-cost entry such that prospective traders don't spend much on capital. Lastly, interested traders don't need to get specific devices to trade; trading is offered now on all platforms including desktop, mobile, and tablet.
However, the retail Forex business in Nigeria isn't peaking due to increased inclusion by locals. Foreign traders and brokers are contributing as well. Particularly, there's been an increase in brokers from Europe in the African Forex industry. The reason isn't a puzzle.
The European Securities Markets Authority (ESMA) put forward new retail Forex regulations in 2018 for countries in the European Union. The new regulations meant no more binary options, promotions, bonuses, and most importantly, a leverage limit of 30:1 maximum.
The aftermath of these regulations was reduced profitability. The European Forex market was about the most valuable in the world and their figures were affected. For well-established brokers, they managed to get along with it but for the smaller ones, seeking redress in regions with fewer regulations seemed the only option.
As a result, a lot of them entered Africa as Forex regulation is non-existent in a lot of African countries. Only two African countries have recognizable Forex regulations and they are South Africa and Kenya.
The South African Forex industry is regulated by the country's Financial Sector Conduct Authority (FSCA) while the Kenyan Forex industry is regulated by the country's Capital Markets Authority (CMA).
In some other countries like Nigeria, there has been news of upcoming regulations. However, the government clearly stated that forex traders are trading at their own risk. In some countries, the government has taken minor stances against Forex trading but so far, it hasn't been totally banned in any African country.
Bottom Line
The retail Forex business in Africa is benefiting from increased internet penetration, youth unemployment, and strict policies from the ESMA on European brokers.
Things are likely to remain this way since not many African countries are talking about Forex regulation. Possibly, the retail Forex business in Africa may experience more boost if strict Forex regulations in other regions – Australia for instance – force new brokers to enter the African space.
However, the lack of Forex regulation in Africa shouldn't be seen as an advantage. While it gives legit Forex brokers business flexibility, it keeps the door open for fraudulent brokers to defraud unsuspecting traders, most especially starters.
---
Interesting Related Article: "A Day in the Life of a Forex Trader"