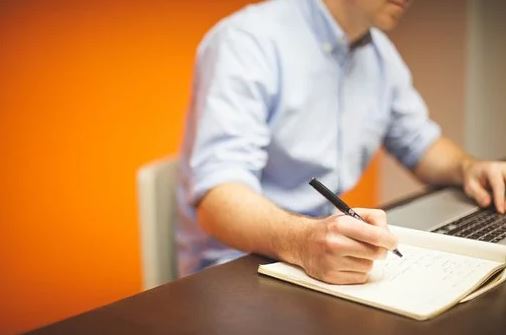 It's heartbreaking when you receive the news from your local bank that your loan wasn't approved. You start to look for alternatives in other banks to no avail. Don't be dismayed. VIP Capital Funding is here to save the day!
We offer businesses $50K-$15MM Same Day Working Capital Approval And Funding. When the bank says NO, be assured of receiving a nod of approval from us.
We understand that small businesses need funding to grow and be sustainable in the long run, so we ensure we treat every customer with the best service. You don't need to run from bank to bank- we've got you covered!
Also, unlike the banks that will waste the precious time that could have been spent building your business, we do not offer dozens of paperwork. 
How Do We Work?
We ensure that we do not complicate the steps. We are transparent in our dealings and have a simple process to set you on the path to reviving your business.
When you want to apply, you fill out a short form where you'll input your full name, preferred phone number, email, average monthly revenue, and your company's name. We don't charge any fee for application; neither will the application affect your credit.
In this stage, you'll check with your funding advisor and review the available loan offers and select the one that works for your business. 
This is the stage where your loan offer is processed and sent to your bank account. We review your request, and within 24 hours, you get the money in your bank, ready to be injected into your business for significant growth.
Watch Your Business Grow!
Now that you've received 'money that works,' you pump it into your business. Sit back and watch your business grow!
Frequently Asked Questions 
Q: Do You Offer Debt Consolidation?
Yes! Debt Consolidation Available As Well! You can contact us if you need a new loan to sort out an existing loan or credit card. 
Q: How Long Will It Take Before I Get My Loan?
It typically takes 24 hours before your loan arrives in your bank account. We work as fast as possible as soon as you fulfill every requirement. 
Q: What if I have a question about the process during the application stage?
You can easily reach out to us, and we will be happy to answer whatever questions you may have during the process.
Q: What Range of Loans Do You Offer?
VIP capital funding offers small businesses loans up to $50,000-$15,000,000 within 1-2 days.
Q: What Kind Of Loan Requests Does Your Company Grant?
We welcome loan requests from small businesses from every walk of life. If you need instant funds to buy inventories, and equipment or even acquire a new location, we've got you covered. Just fill out the application form and we will know if we can work out your request to make it a reality. 
Don't Hesitate Any Further!
Trust VIP capital funding to get the best loan offers in town. You can never go wrong with us. Others may reject your request, but rest assured, we will welcome you with open arms. Fill out the form today and get started on your way to growing your business!