Science fiction writer Mira Grant's novel Feed conjures a post-pandemic world in which a highly contagious virus decimates the population, leaving an apocalyptic world of zombies. This theme may not be unique, given the plethora of binge-watching series and graphic novels employing similar themes. But one particular statement within the pages of Feed speaks prophetically to our epoch.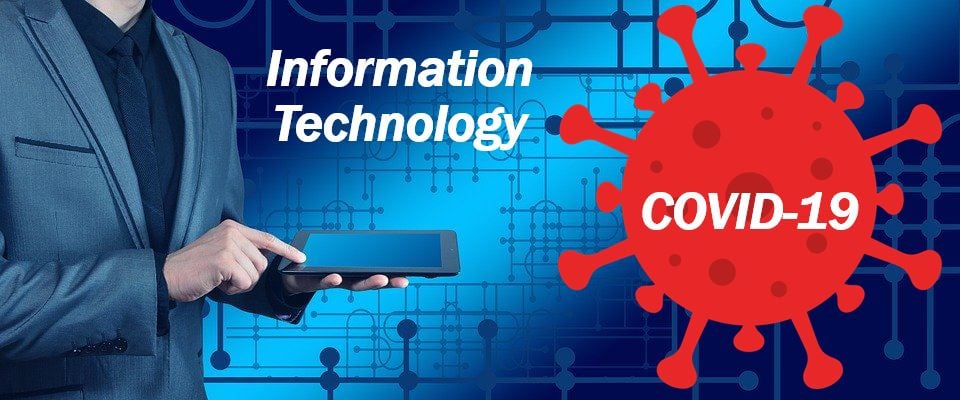 "Every life has a watershed moment, an instant when you realize you're about to make a choice that will define everything else you ever do, and that if you choose wrong, there may not be that many things left to choose… I'm not sure we can recognize those moments until they've passed us."
Are We in the Midst of an IT Watershed Moment?
As the COVID-19 pandemic appears to be waning, thought leaders recognize that businesses across the globe faced a "watershed" moment when measures to combat the spread caused widespread economic disruption. Industry leaders turned to IT solutions that had been in place for many years. Embracing technology to allow millions to suddenly work from home has irrevocably changed the live-work culture.
"Practically overnight, all corporate America went to a work-from-home approach that instantly boosted the use of digital collaboration tools such as Teams, Slack and Zoom to achieve, and in many cases exceed office productivity levels. Microsoft reported adding 12 million active daily users in a single week to its Teams platform, and Zoom reported 300 million total daily participants during the peak," Evan Eakin, CEO of Elevate Services Group, reportedly said. "These levels of digital collaboration will not reverse now that companies see the capabilities and productivity levels of their teams on Teams."
In many ways, the IT revolution that continues to unfold ranks among other pivotal moments that changed the course of everyday life. Consider, for a moment, how a post-pandemic live-work landscape without commutes or office cubicles will permanently alter the quality of life in the context of these historic watershed moments.
Invention of the Printing Press: Paved the way for a free and widely distributed press.
Vaccine for Smallpox: Ended a pandemic that took the lives of upwards of 500 million during the 20th
Signing of the Declaration of Independence: Ushered in a commitment to self-governance and Democracy.
Invention of the Telephone: Alexander Graham Bell takes the first step to mass electronic communication with a successful device in 1876.
World Wide Web: In 1990, Tim Berners-Lee builds off the U.S. Department of Defense's Advanced Research Projects Agency Network (ARPANET) to create the global network we know today.
According to Global Workforce Analytics data, the trend toward work-from-anyplace connectivity had been evolving steadily. From 2015 to pre-pandemic 2020, the remote workforce grew from 3.9 million to 4.7 million people. Given technology experts such as Eakin point out that Microsoft added upwards of 12 million users in a single week during the surge, it's clear an IT revolution is at hand.
Will the IT Revolution Deliver Permanent Cultural Change?
The defining factor of whether we are experiencing an IT revolution or just adapting and overcoming COVID-19 as an obstacle will largely be determined by longevity. The printing press, telephone, and World Wide Web created ubiquitous change. Managed IT experts who were on the frontlines of organizations shifting or increasing their Cloud-based IT infrastructure see watershed-type change.
"The coronavirus epidemic forced many normally tech-hesitant companies to embrace Cloud technology in order to continue doing business. Companies that had resisted implementing Cloud technologies such as file sharing, team collaboration, and VoIP found themselves behind the curve when their employees were forced to work from home," Joe Cannata of Techsperts, LLC, reportedly said. "Companies, who had earlier embraced the Cloud, soon realized how seamless the transition was from an in-office workforce to a work-from-home environment. These companies have now realized that not much is different and that most, if not all, business can be done remotely."
A recent Gartner survey indicates that upwards of 74 percent of CFOs plan to maintain some level of remote workforce after the economic disruption unwinds. Feed author Mira Grant points out that many times we cannot recognize watershed "moments until they've passed us." But thought leaders with their fingers on the IT pulse are uniquely positioned to step back and comprehend this historical moment and what it means going forward.
"Many IT departments were comfortable in providing their business with the traditional technology that has been around for the past 20 years: file, print, remote access, etc. Now we have an accelerated push to learn and deploy the current technology," Carl Fransen, CEO of CTECH Consulting Group, reportedly said. "Almost overnight, we saw full IT Departments adding this new functionality. Instead of connecting via a VPN on a company laptop, they now had their home devices access all the files on a website. Instead of opening a file and make changes, staff members are now able to collaborate at the same time on the same file. The ability to use chat, voice, and video became the new standard. Online common areas were created for staff to share ideas. Now that the actualization that 'technology can do this,' we will be seeing more innovation and growth in this area."
---
Interesting related article: "What is Information Technology?"