Loyalty schemes are some of the oldest marketing strategies used by casinos. Brick-and-mortar casinos have been using reward programs effectively to boost customer satisfaction, set prices and increase spending. Due to their popularity in the gambling sector, loyalty systems became just as crucial in online casino gaming.
A majority of online gambling websites offers some sort of reward to players. When searching for an internet casino, you will come across adverts for VIP programs, with each one promising the best offers.
The subject of the value of casino loyalty systems is always under discussion because it's hard to measure the impact of these tools. However, it's crucial to learn what effect a reward scheme has on customers and the casino.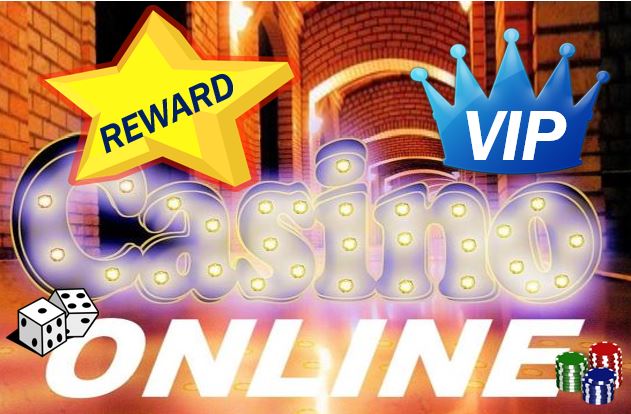 Gambling operators must be aware of the best ways to implement strategies for maximum value. On the other hand, gamblers should know what to expect as beneficiaries. How do online casino loyalty programs work? Which are the best ones? Such questions are common in the industry, and this piece attempts to answer most of them.
What are Rewards and VIP Schemes?
Any person who hears about a VIP experience knows that it means superior standard offerings. VIP (Very Important Person) is a familiar marketing term across different industries. Whether it's the VIP suite at a hotel, a VIP lounge at a club or VIP tickets, it all comes down to the same thing – a premium experience. So, you can expect the same thing on online casinos. In online gambling, a VIP is a player who stakes large sums of money on games. Gambling companies have reward programs where customers earn points for playing.
The same way conventional casinos give out comp points, gambling sites allow players to get more out of their bets. Usually, an operator will have several levels in the reward program. New customers begin at the lowest rank, then rise as they accumulate points. Check out this Betsafe Casino review for an idea.
The highest level of a loyalty program can be classified as a VIP tier. Thus, any player at that level enjoys the perks of being that casino's VIP. Usually, players rise through various levels by meeting the point requirement. So, the more you play for real money, the higher you go. The top tier needs the highest point value and, so, can take a while to reach.
How players collect points can vary from one casino to another. For example, a casino may give you a point for every $5 wagered. Also, games contribute differently to a player's stack. Some casinos don't have traditional loyalty schemes but still offer VIP programs. Therefore, you should confirm with a gambling website first to ensure that it has what you need.
Why Operators Need Loyalty Programs
Reward systems are effective marketing tools for online casinos. Players who feel appreciated tend to be loyal. Therefore, operators use loyalty schemes to show customers that their business has value. A player who wants to earn points to exchange for a particular prize might keep gambling to attain the required quota.
When gamblers redeem points for bonuses, then they get to spend more time on the platform. Another advantage is that a casino can use the program to direct attention to certain titles. An operator can let players collect more points on a specific title than others, thus, making it popular.
The Perks Available for Players
Casino users don't join loyalty programs for the sake of it. The schemes are good ways to supplement your bankroll, especially if you are a long-time customer. Online casino reward systems work almost similarly everywhere. Once you collect points through wagering, you can redeem them for various prizes.
The prizes available for redemption depend on the site. Bonus funds, free spins and free bets are the most popular offerings. However, players can receive a host of other offerings. Some gambling platforms have shops where customers can use their points to buy whatever is in stock.
In most cases, the rewards vary across the tiers. Base-level members get standard prizes, while VIPs enjoy unique perks. A casino can provide customised promotions, faster point accumulation, freerolls, tournament tickets and cashback offers for different members. VIPs can get dedicated customer support, personalised bonuses, birthday gifts, cruises, electronics, luxury trips and high deposit limits. An online casino with a loyalty program will have a landing page where players can see what is in store.
Tips for Using Reward Programs
If you are to stay loyal to one casino and enjoy all the perks, then you have to be smart with your gambling.
Firstly, read the terms of a loyalty program carefully. It would be a waste if you accumulated points but couldn't use them because you didn't fulfil a particular condition.
Secondly, know which games to focus on to build your point collection. Find the games that contribute the most to the reward system.
Thirdly, stick to one casino, or two if you need some changes. Reward schemes are only beneficial if you use them for a prolonged period. Also, you might lose your place in a tiered system if you stay dormant for a specific period. Thus, take the time to find the best VIP and reward scheme.
Loyalty programs in the gambling industry are not new. In fact, they are popular ways for gambling operators to attract and retain players. The right reward scheme can elevate your gambling experience, hence, the need to ensure that you get a favourable one. Before signing up to a casino, evaluate its loyalty and VIP system to see if it offers any value.
---
Interesting related article: "What are games of chance?"